Following the recent development on trend about how a controversial Islamic cleric, Sheikh Ahmad Gumi came out earlier to allege that the Nigerian security forces have been aiding fulani bandits, along with how a report disclosed that the cleric was invited yesterday by the State Security Services (SSS) for questioning, a popular Nigerian politician, Fani Kayode has come out to share a video of Gumi's statement after his alleged invitation by the SSS.
According to the recent video which Kayode shared via his official Twitter handle, the cleric was seen stating clearly that he wasn't invited by the SSS because they are not different from the authorities. Gumi further disclosed that he often goes with security officials and some fulani leaders whenever he wants to go into the forest to meet with these bandits.
Trade Your Gift Cards, Bitcoin & USDT at the Best Rate
Fani Kayode while reacting to the video stressed that it doesn't matter who goes into the forest with him but the issue is what he tells these terrorists when he meets them and what he gains by constantly trying to justify their barbaric acts, as he insisted that the cleric ought to have been arrested because he is a friend to these terrorists.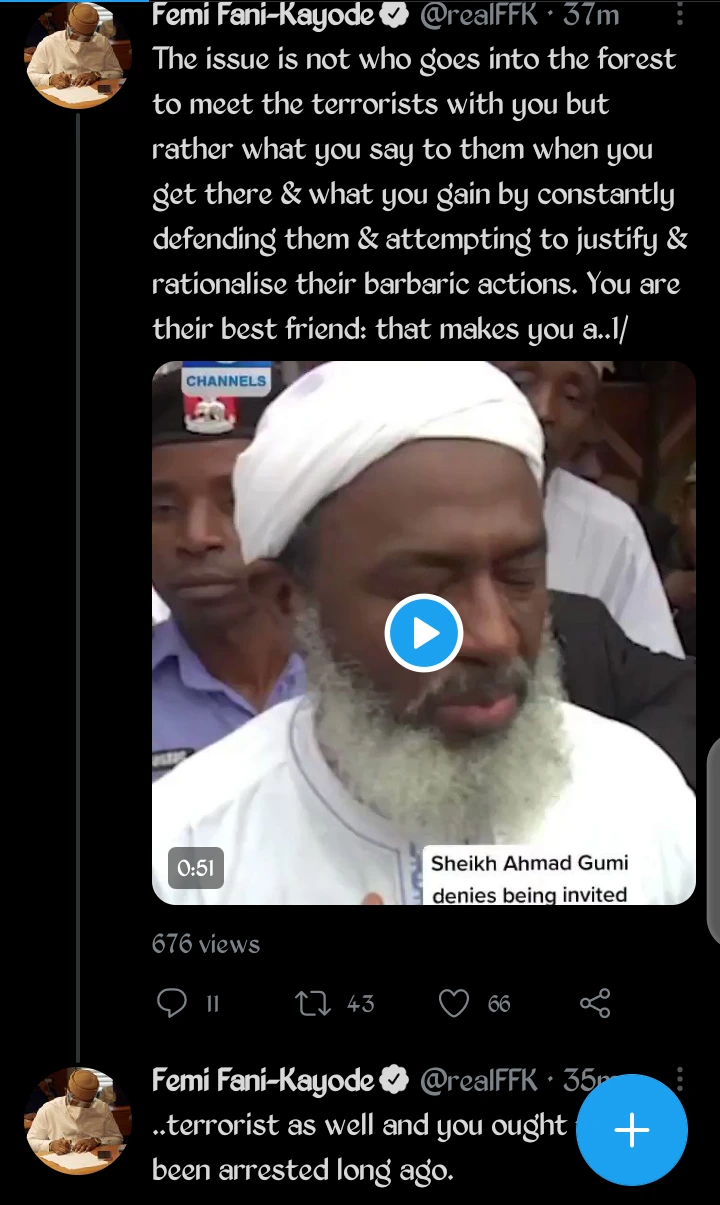 Watch the video clip here.
Below are some reactions from Nigerians.