On Monday, 14th of June, 2021 SaharaReporters reported that A Niger Delta militant group, 'Movement for the Emancipation and the Defence of the Niger Delta', (MEND), has vowed to launch what it called a disastrous reprisal on the faceless 'Fulani Jihadist' group which threatened to invade and bomb Asaba, the state capital and Agbor.
The Fulanis of Usman Dan Fodio Leadership, which claimed responsibility for the fire incident that gutted the Federal Secretariat complex along Okpanam Road, Asaba, had on Sunday issued a letter with a threat to invade and bomb the state capital, Asaba and Agbor, headquarters of Ika South Local Government Area of the state.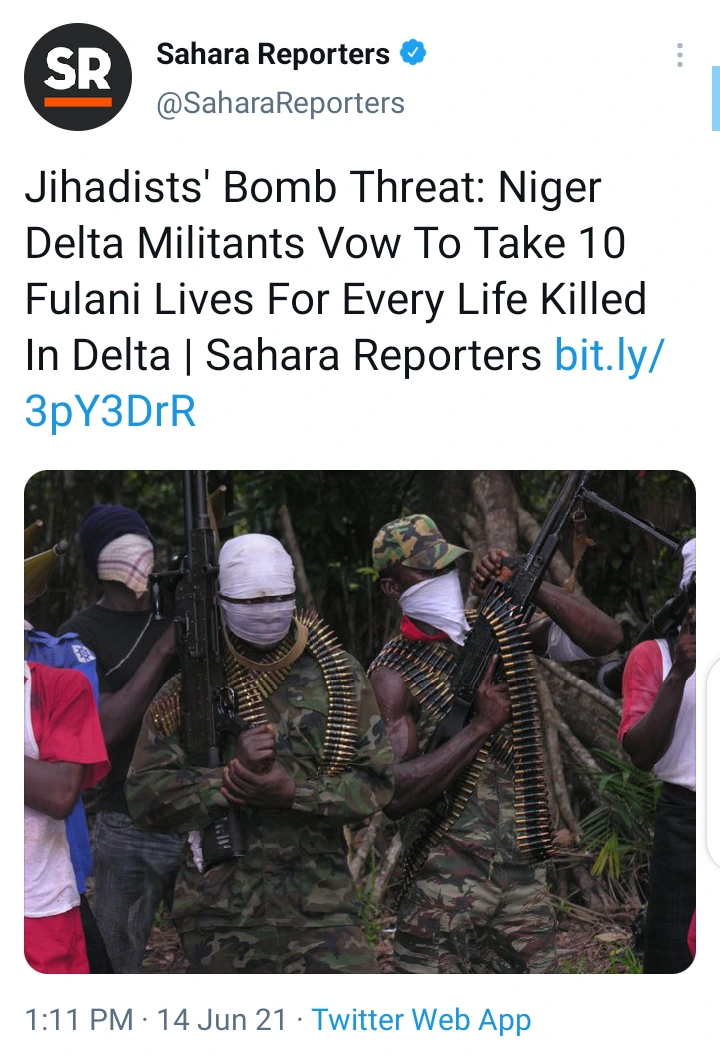 This statement has caused mixed reactions from Nigerians on social media, see screenshots below:

@LISTEN, "From cattle rustlers to bandits to Fulani herdsmen and now Jihadists….do we even know who is responsible for what in this country anymore?".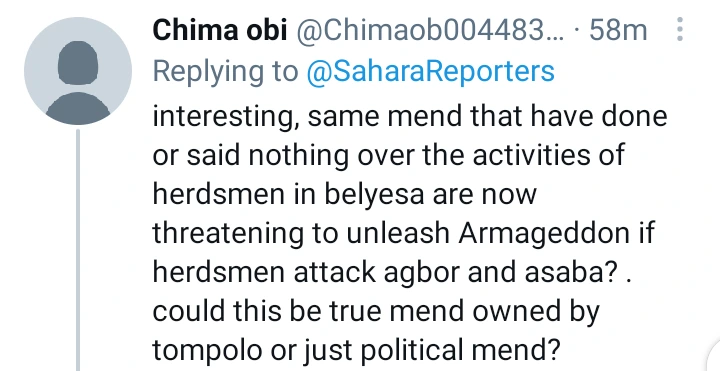 @Chima Obi, " interesting, same mend that done or said nothing over the activities of Herdsmen in bayelsa ate now Threatening to unleash Armageddon if herdsmen attack agbor and asaba? could this be true mend owned by tompolo or just political mend".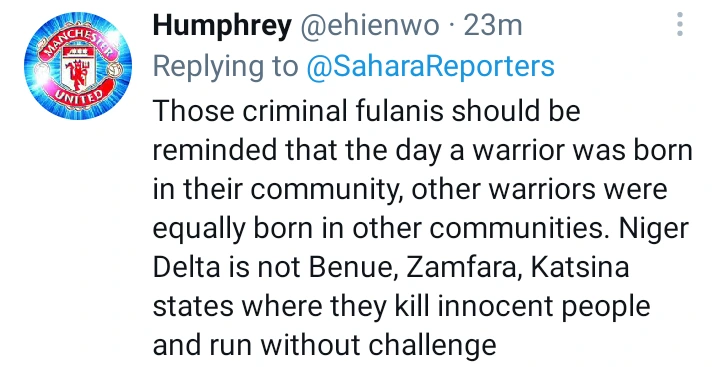 @Humphrey, "Those Criminal fulanis should be reminded that the day a warrior was born in their community, other warriors were equally born in other communities. Niger Delta is not Bunue, Zamfara, Katsina States where they kill innocent people and run without challenge".