According to news reports, it has been revealed that the current Chief of Army Staff, Major General Faruk Yahaya changed the offices of several major generals in the Army.
Brigadier General Onyema Nwachukwu has been appointed as the new Public Relations officer of the Nigerian military. He served as a media director of the Defence headquarters, deputy director public Relations of troops of Operation Lafiya Dole in the Northeast. He attended several military classes in Nigeria and abroad which makes him one of the most outstanding generals in media operations and public relations.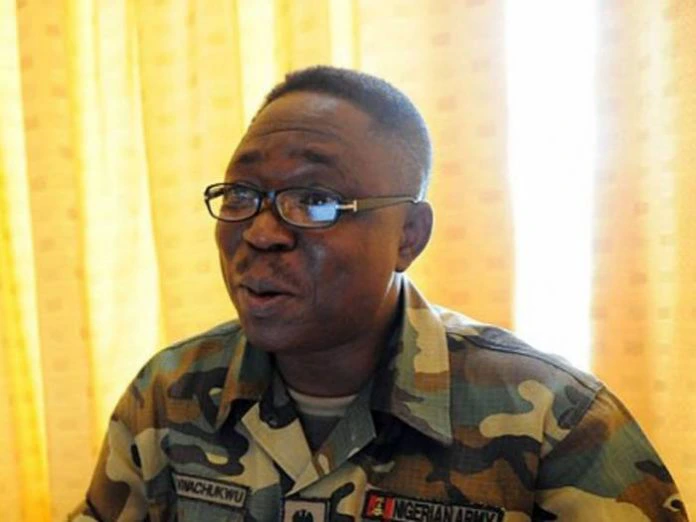 Trade Your Gift Cards, Bitcoin & USDT at the Best Rate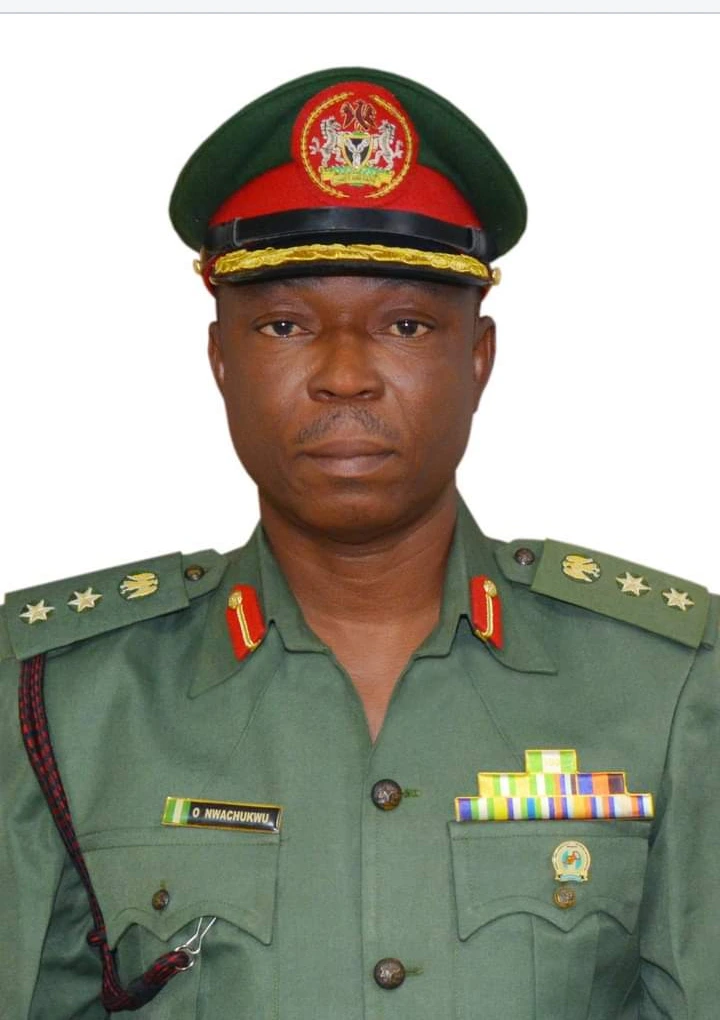 Some weeks before the appointment of the new Chief of Army Staff, many were expecting President Buhari to select a top General from the Southeastern region or an Igbo man. They blasted the President for appointing Ministers and other top officials from the North while leaving citizens in the Southern region, but the appointment of General Onyema as new Army spokesman shows that there is transparency and honesty in the Buhari-led government and in the military.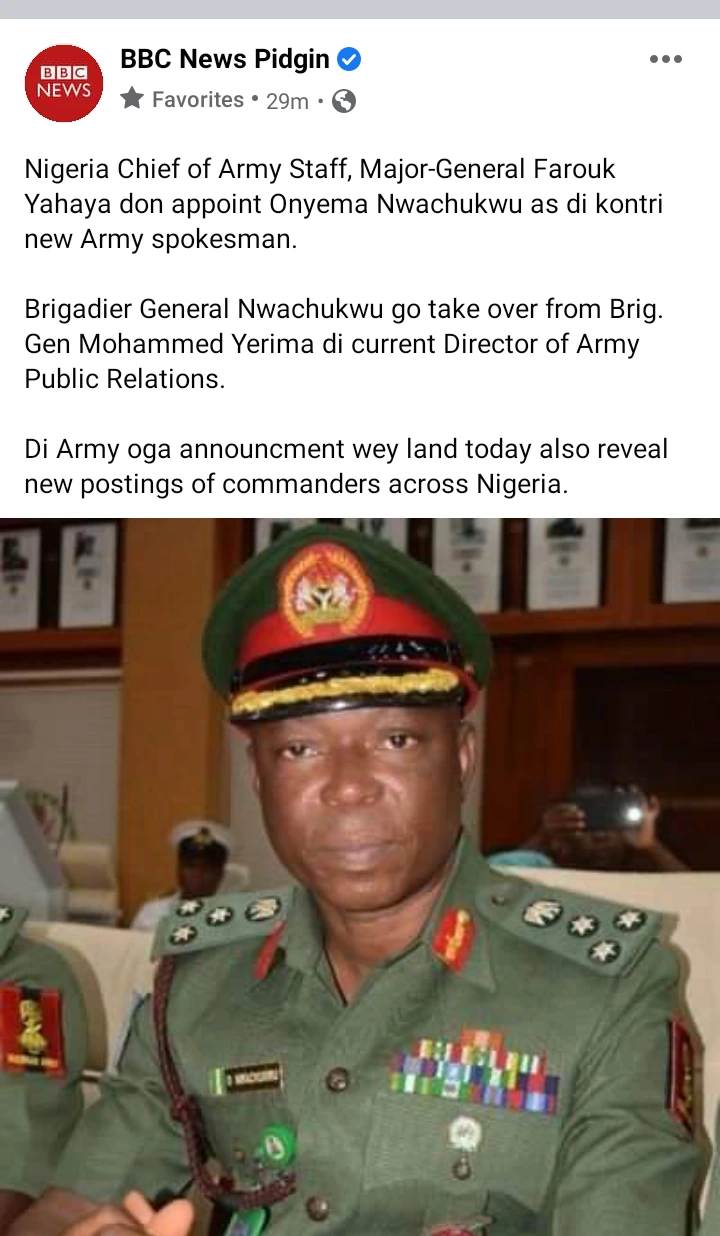 See some reactions of people who blasted the Nigerian army for appointing an Igbo man ad the spokesman of the Nigerian army. According to them, they alleged that Igbos aren't supposed to be appointed as spokespersons in the country.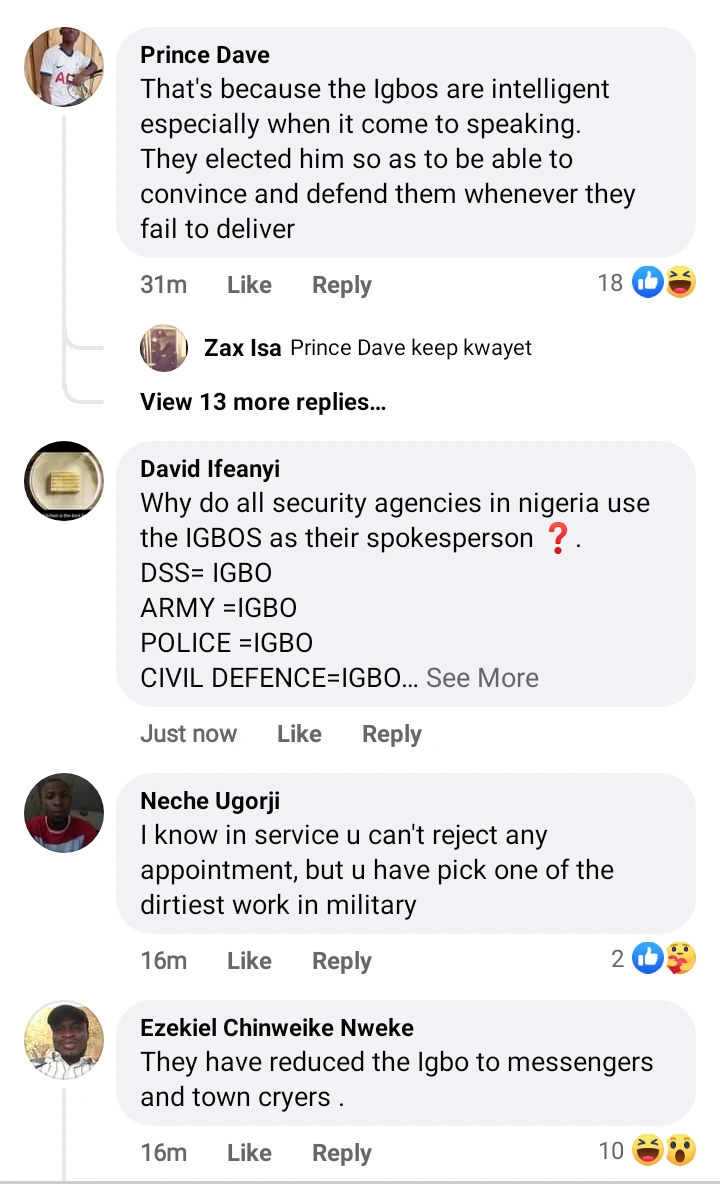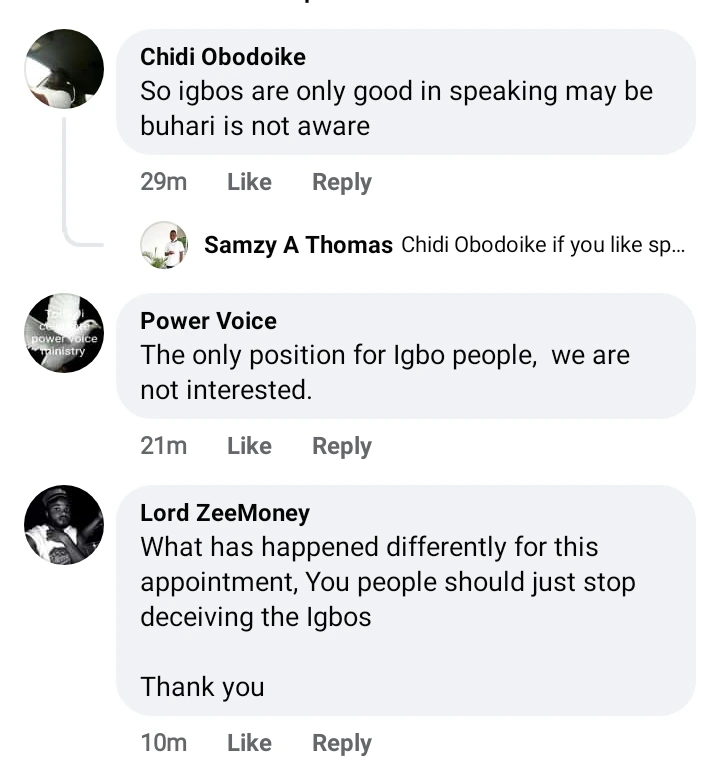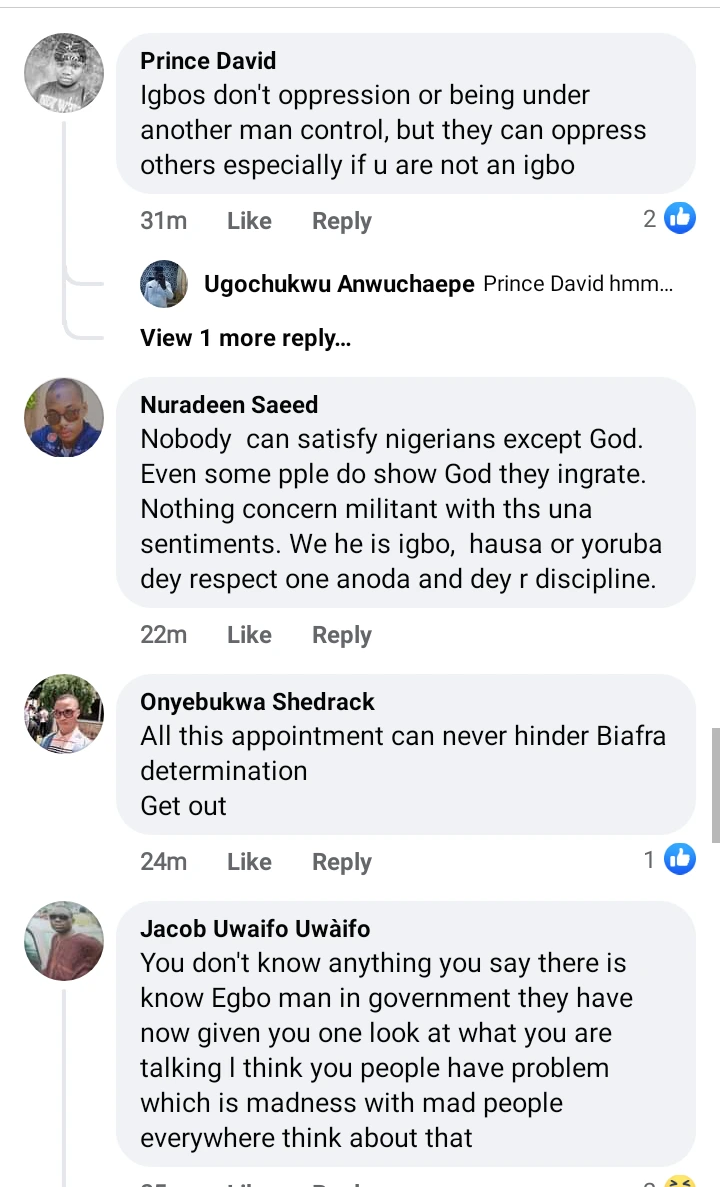 The most important thing we should look at is how efficient our soldiers are working to ensure the safety of Nigerians. We should all listen to President Buhari who said that "he only selects top officials according to competence, honesty, dilligence and service to the country"
We expect the military to take further actions against security challenges in Nigeria. What are your thoughts about the appointment of Brigadier General Onyema Nwachukwu as the new spokesman?