Fans of the Big Brother Naija Reality TV Show have reacted angrily after Tolanibaj mocked Vee for not having any University degree at the ongoing reunion show.
Tolanibaj and Vee really had a heated session on last night's episode because of Tolanibaj's interest in Vee's boyfriend back in the house. Tolani, who was Vee's friend had developed interest in Neo, the official partner of Vee in a bid to spite Prince who was not giving her what she wanted.
Tolani confessed that she had to do so in order to make Prince jealous, that if Prince was man enough that she wouldn't have done what she did. Vee on her part was angry after she realised that her best friend in the house was making passes at her boyfriend. Tolani had been evicted then and Vee had to say hurtful things to her which she admitted came from a place of anger.
Trade Your Gift Cards, Bitcoin & USDT at the Best Rate
Tolani seeing what Vee did had to block her on social media and cut her off her life. She was angry that Vee couldn't have her back and described her as selfish. She went ahead to threaten to 'smack her silly' beat Vee up if she continued to run her mouth.
Vee was unapologetic of her action and went ahead to tell Tolani that she messed up by trying to hook up with her boyfriend. Tolani out of anger told her to keep out as she has no University degree and as such has no right to talk back to her. Tolani boasted of having three University degrees and chains of businesses. To her, Vee has no University education and so is not her match. Vee subtly replied that she had three degrees but still came to Big Brother Naija to make noise.
Vee was unconcerned about the degree mockery because she earlier made it known back in the house that she decided not to attend university because if her interest in music. She told Tolani that despite not having a degree, she is the most outspoken and eloquent housemate of their set.
Watch the video here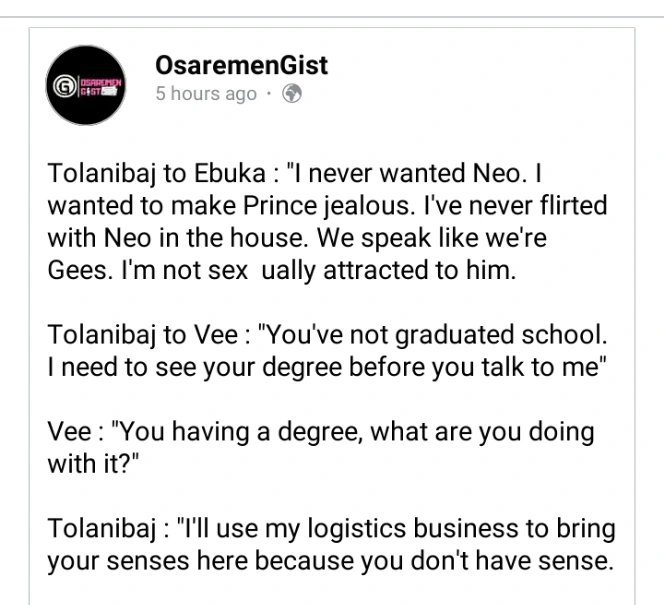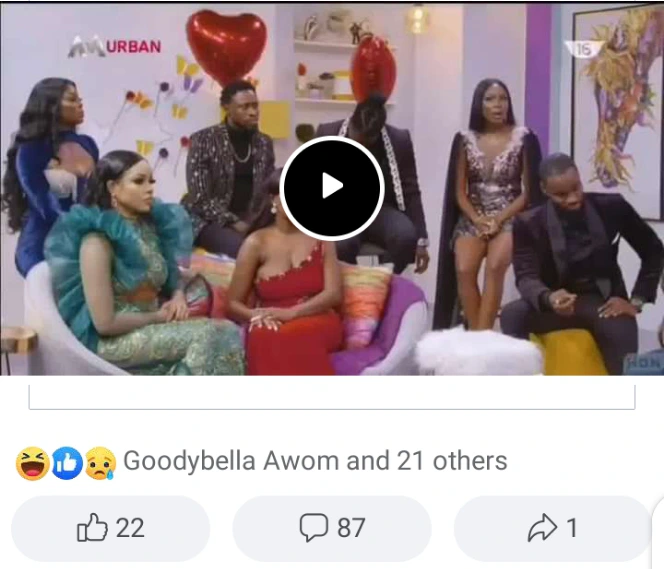 Photos (Tolani and Vee going back and forth)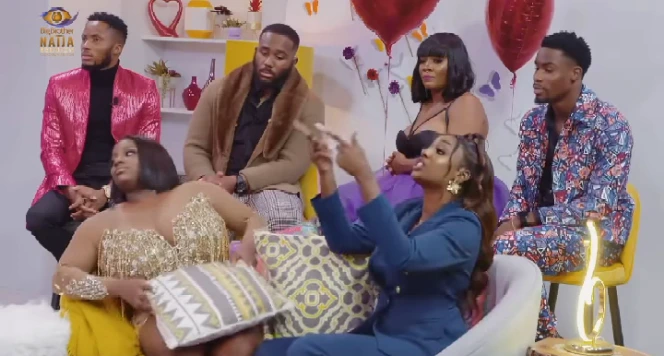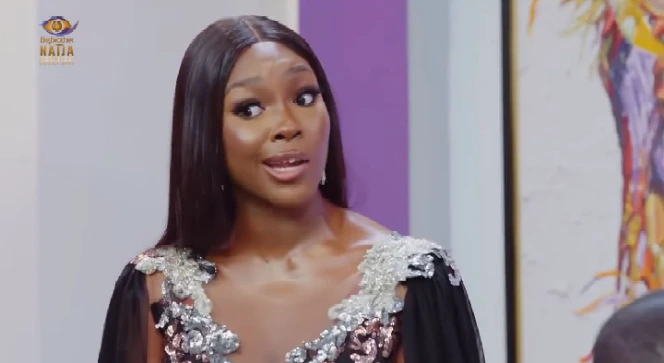 Vee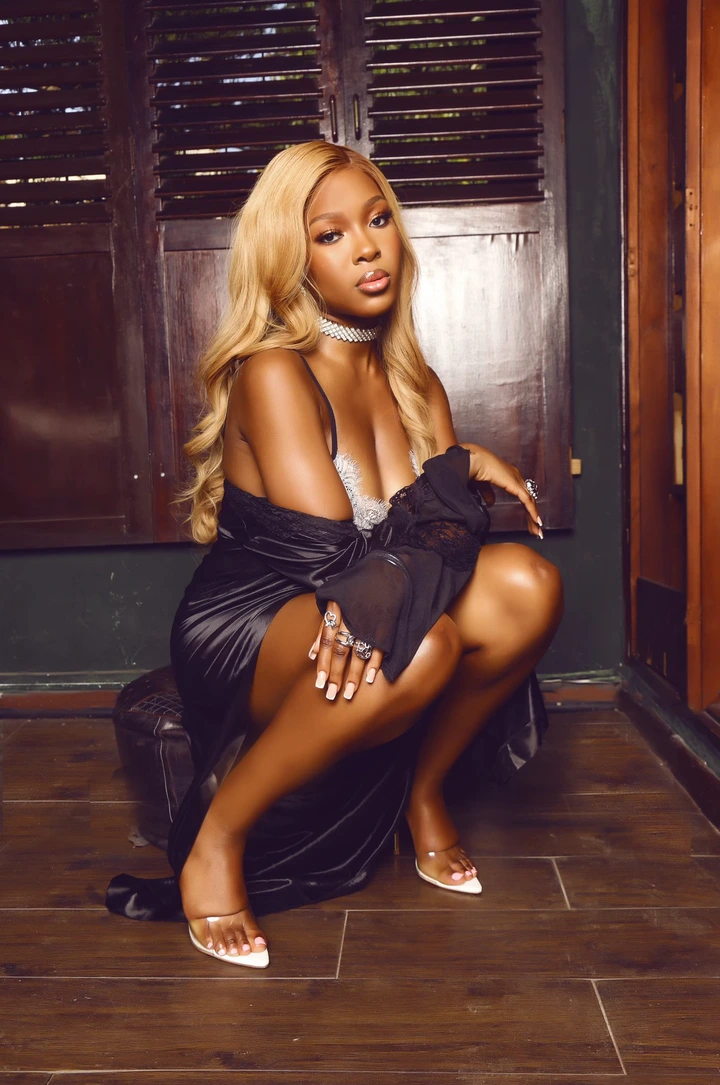 Tolanibaj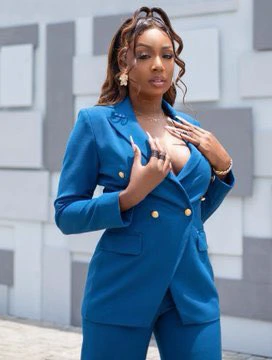 Vee might not have a university degree but she is definitely a smart lady. She knows her onions and cannot be dragged to the mud. Tolani was the brash one here as she couldn't even behave responsibly but was saying uncouth words on live TV. Vee was more mature but with facts and shades, gave it back in full to Tolani.
Reactions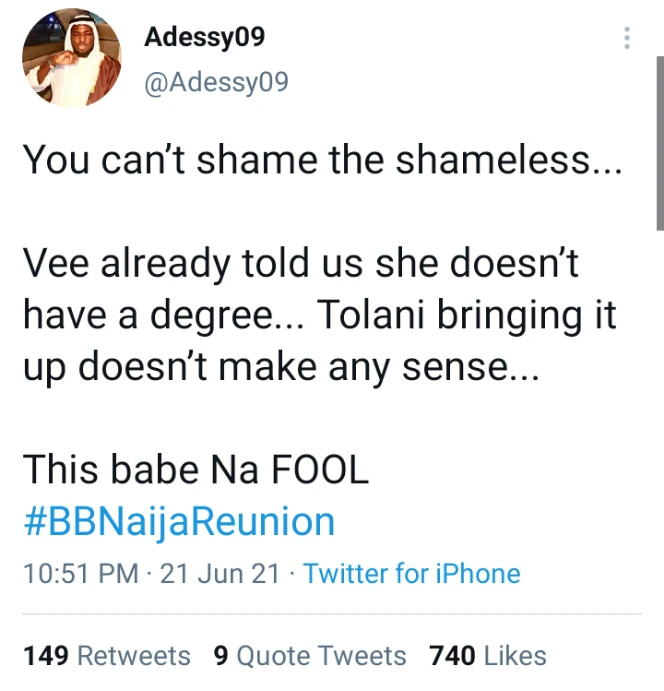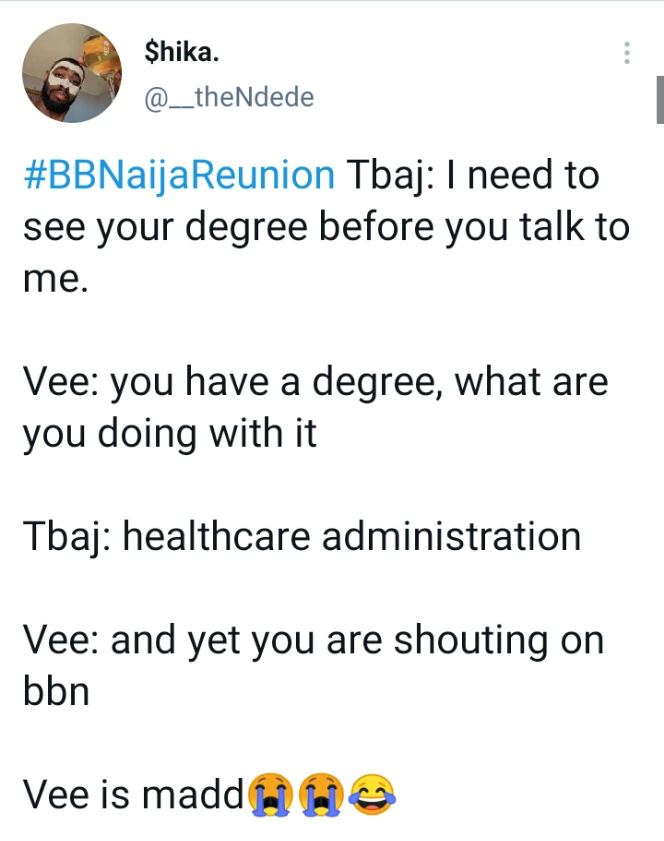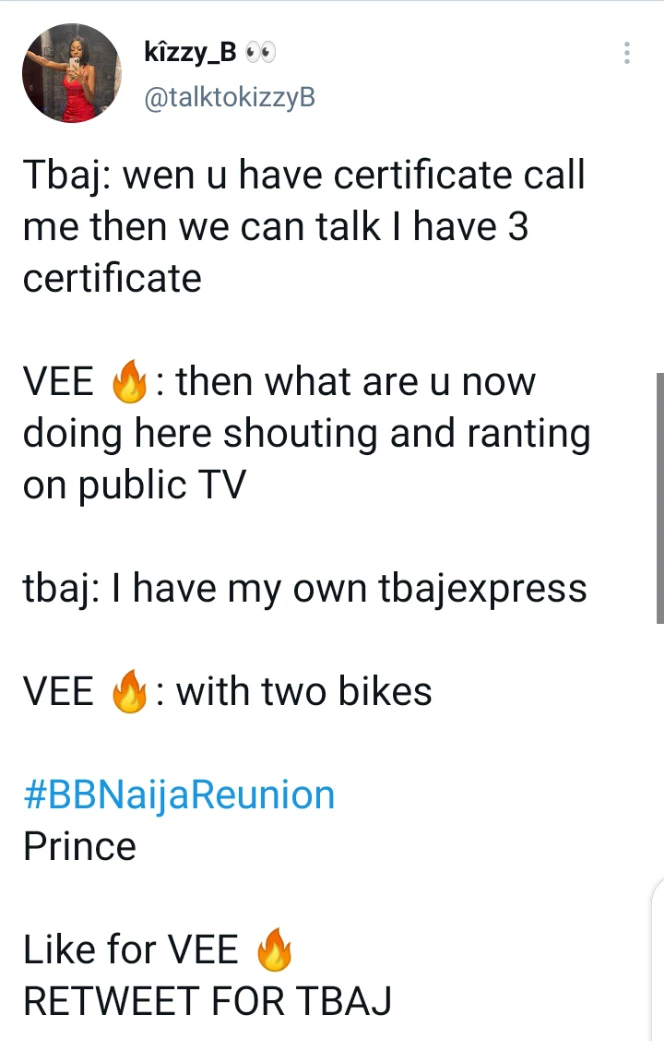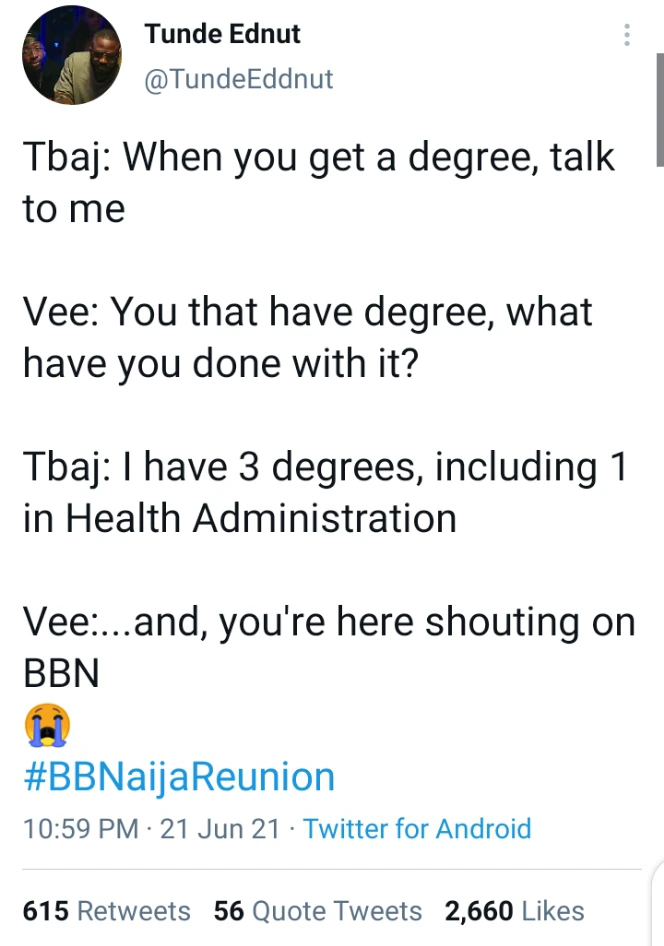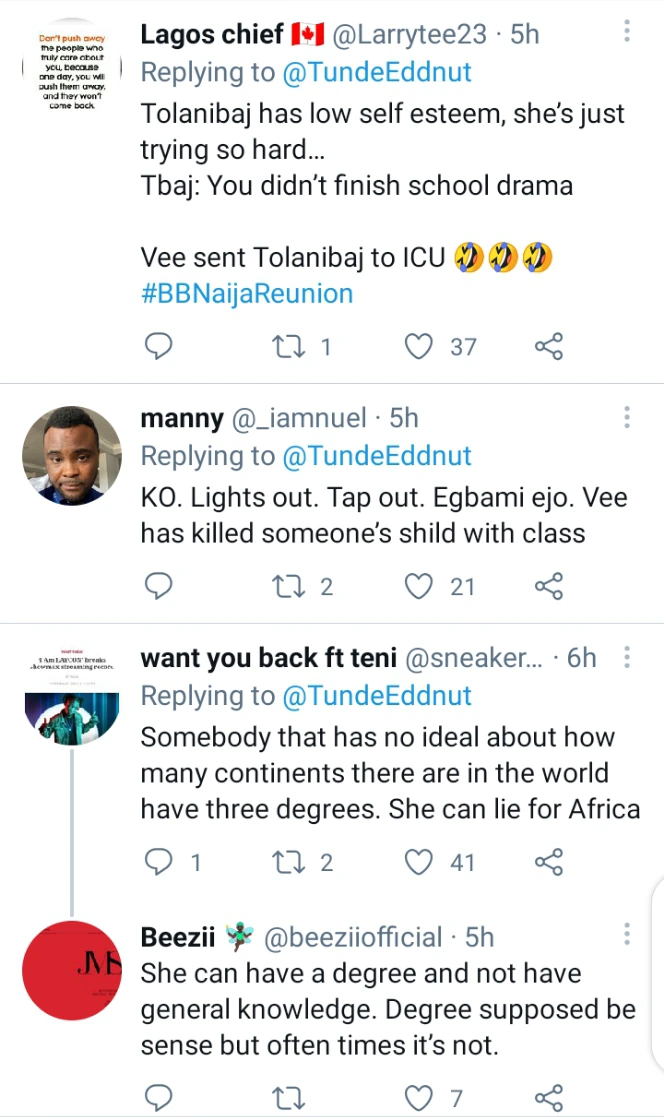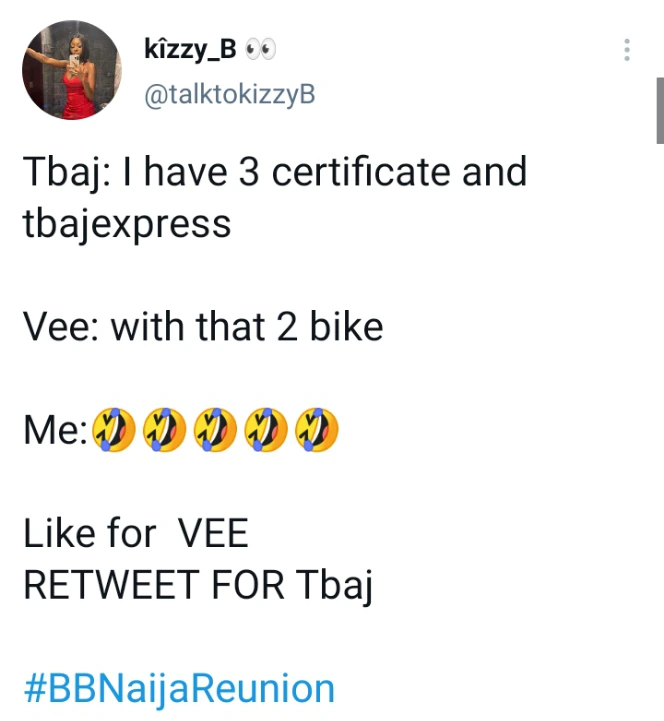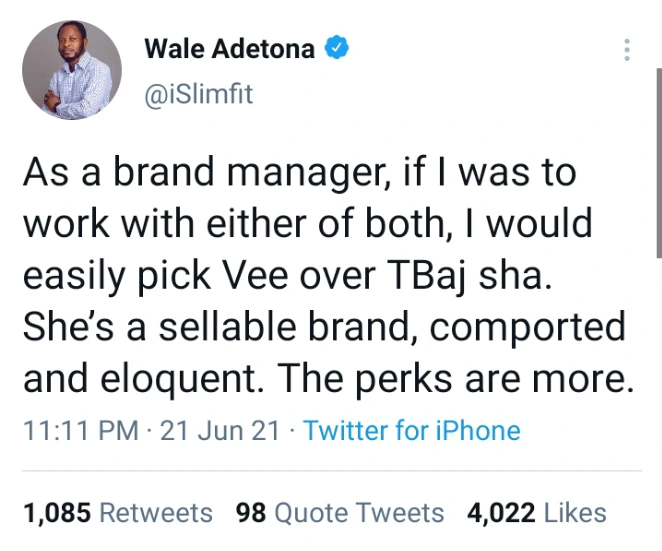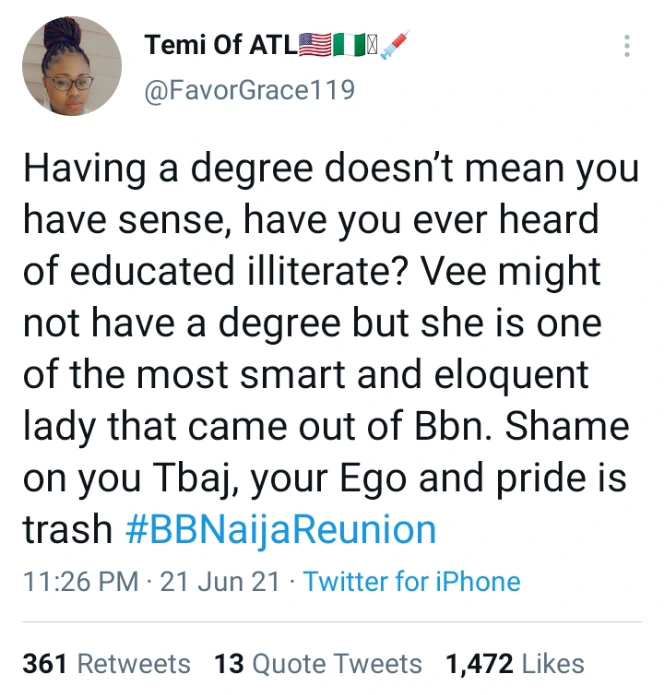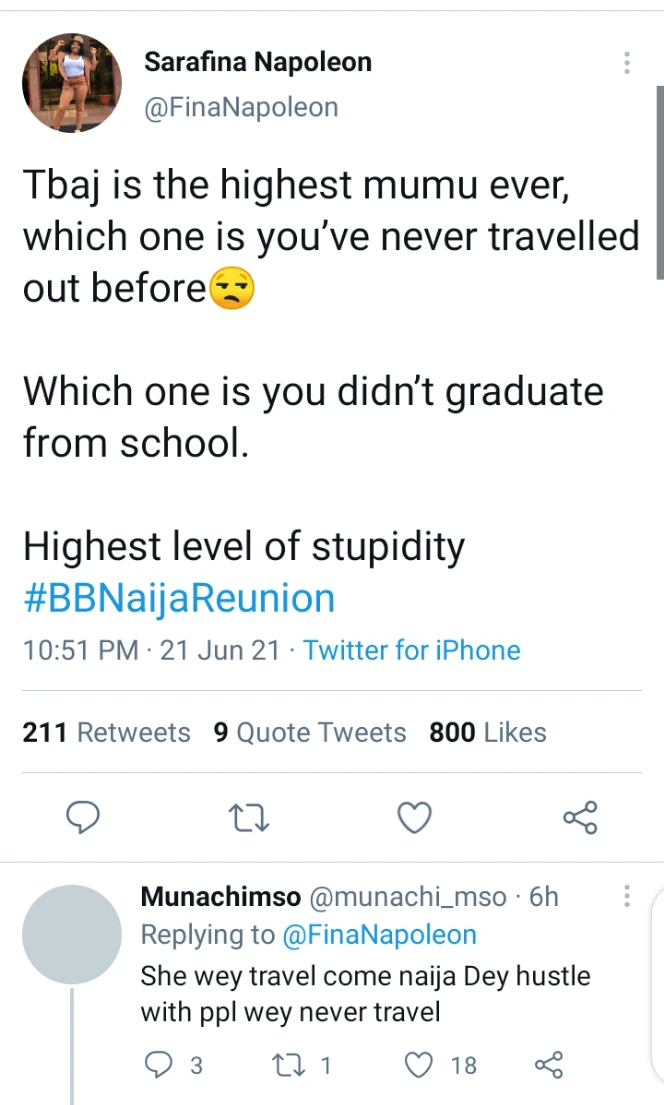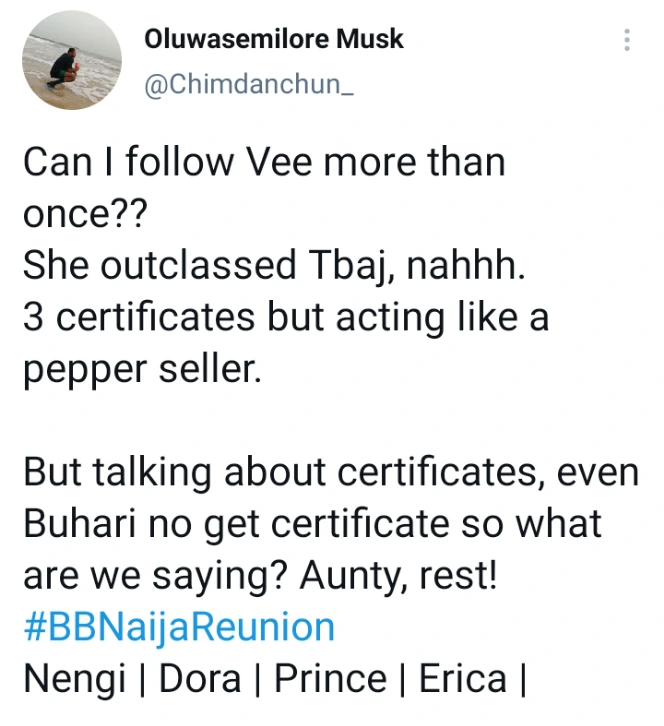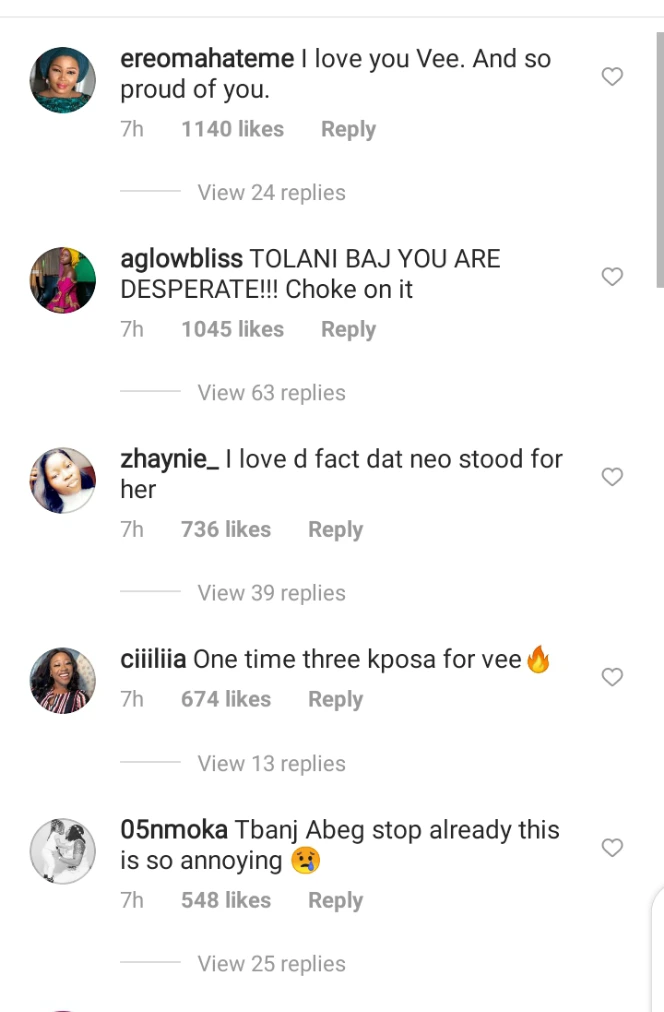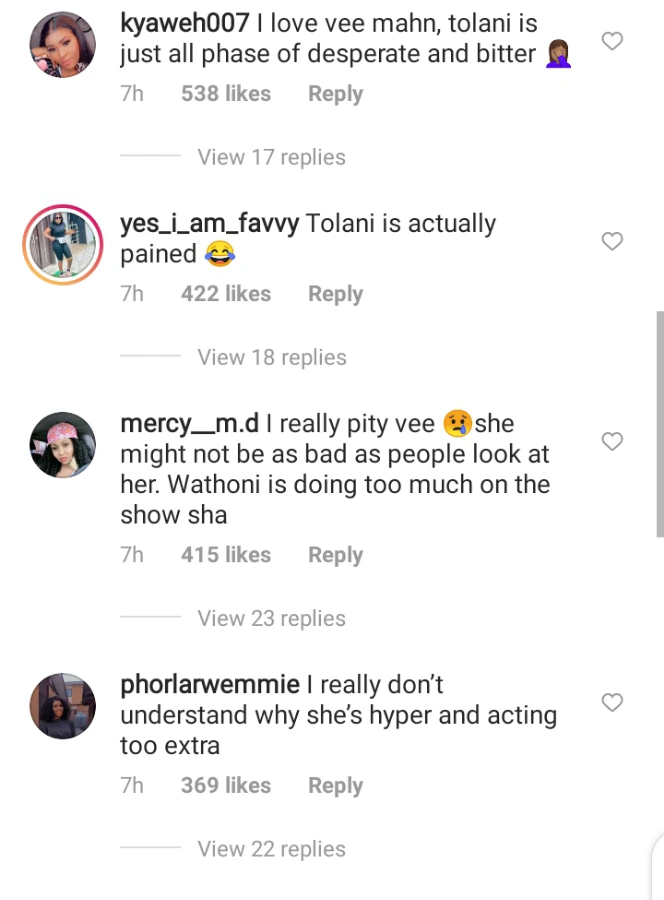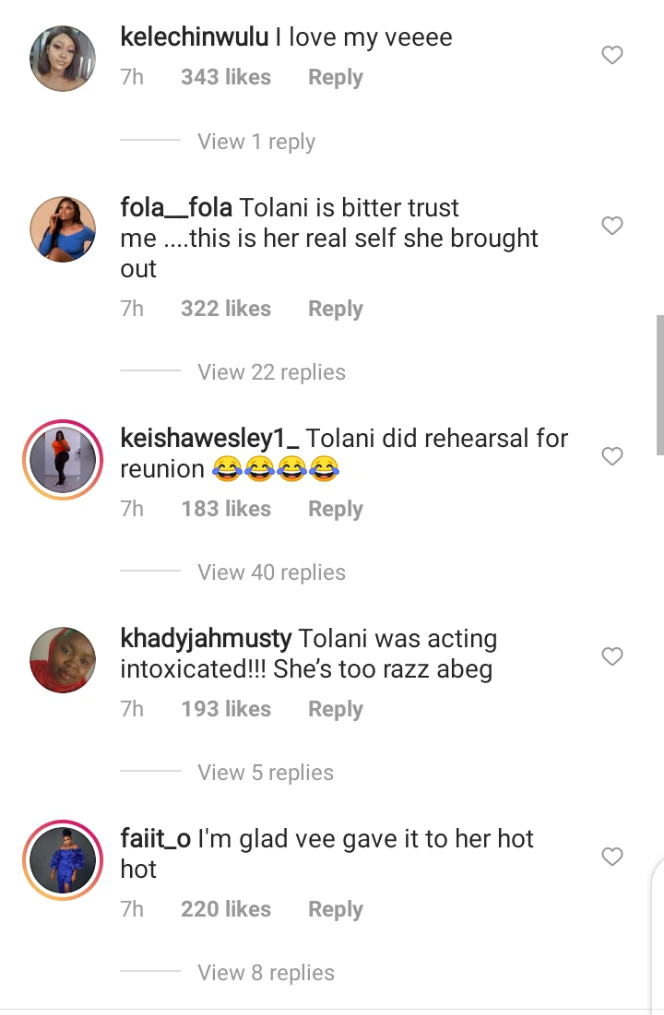 What do you think about Tolani and Vee's face-off?