The governor of Edo state, Godwin Obaseki has clarified the delay surrounding his formation of cabinet over six months since he took the oath of office for his second term. In a recent report by The Nation, the Governor, Godwin Obaseki gave 2 critical reasons behind the delay.
See these two reasons below;
1. Obaseki revealed that he was still consulting with the local governments and wards in the state, concerning the submission of the nominees for his cabinet
According to the Governor, "the nominations are coming in from the wards and the local governments. And the selection team is being put in place to screen these candidates for submission to maybe before passing to the state House of Assembly". In his words, the governor also disclosed that he mandated the wards and the local governments within the state to produce for him the cabinet nominations. Nevertheless, with his government already passed the 6months mark in office in its second term; is this consultation not taking too long? The worry for some persons in the state has been the vacuum this delay may cause in the long run.
2. The governor also disclosed that the delay was also partly due to the restructuring of the state's Civil service for productivity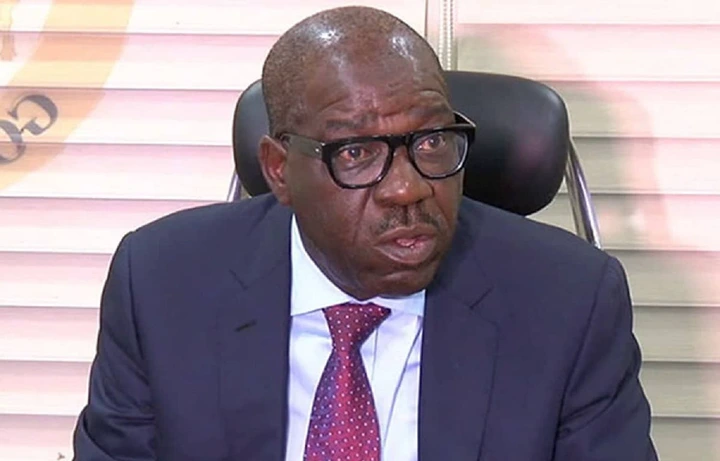 According to Obaseki, his government has spent the last 6months trying to redefine the Edo state civil service to ensure efficiency. To him, no matter the quality of the cabinet of the state, if the civil service was not working properly the executive would not be able to function efficiently. Going further the governor stated; "so, the last six months, we've tried to redefine the structure of governance, working through every layer of the civil service, defining the roles, the responsibilities, trying to understand the resources available, and put in place key performance indicators and scores cards for every MDA in government".
However, even though the governor may have cogent reasons, many still believe that going over six months in office without a standing cabinet may present major disadvantages. Government establishments and other public offices may become disconnected from governance, without any visible direct form of leadership. Also, the governor may not be able to discharge his duties optimally without a reasonable number of cabinet members to assist him.
What are your thoughts on this? Give your take below. Follow @INNOCESSON for more articles.
Image credits: The Nation, Vanguard