After Reading this you will Respect the Igbos; They killed Themselves in Order to be free People
A Slave: Is a person who is the legal property of another and is forced to obey them. Being a slave meant that you no longer have rights of your own to do whatever you wanted.
most of our forefathers suffered to this inhumane act from the 14th century down to the 18th century. They were taken very far from their homes, families and culture down to a land they were unfamiliar with.
Slavery 
in historical Africa was practiced in many different forms: Debt slavery, enslavement of war captives, military slavery and criminal slavery were all practiced in various parts of Africa.
Slavery for domestic and court purposes was widespread throughout Africa. What ever the reason for slavery was, there was never any justification for this act as all lives mattered and are equal.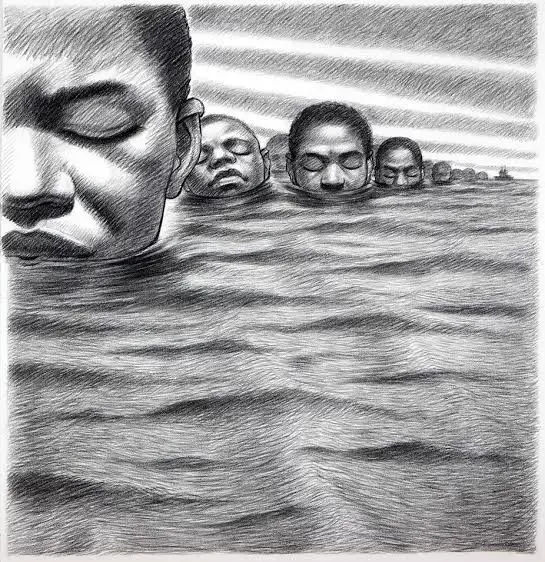 The event which led to the death of many igbo natives in 1803 is called the "
 THE IGBO LANDING MASS SUICIDE 
". This was called one of the largest suicide of the enslaved who chose death rather than living as slaves.
This was how it happened
It was a sad story in history which happened in 1803 at the Dunbar Creek on St. Simons island, Glynn county Georgia.
The Igbo natives who had been captured from a place which Is now Nigeria, were transported to Georgia coast in May of 1803. They arrived the Savannah together with other west African slaves on the mighty ship called the 
wanderer 
At this point, they were bought at an average price of $100 and resold to plantations at nearby st. Simons by slave merchants John Couper and Thomas Spalding.
The slaves were fully packed in the vessel and ready to be transported to st. Simons. During this voyage, all 75 Igbo slaves rebelled. They took over the sheep and drowned their captors but not without an effect on the ship in Dunbar Creek.
Because there wasn't any live record of this happening, it was alledged that the now temporary freed slaves under the leadership of their chief, sang songs of freedom while they walked into the marshy Waters of Dunbar Creek. This was a deliberate act to end their lives which led to a mass suicide.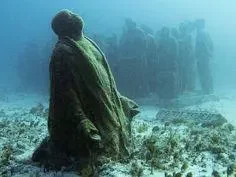 They knew that even if they had left that ship alive, they will never be free men. they knew they would one way or the other end up with a new slave master.
A white overseer known as Roswell King wrote the first account of this incident. He and another man only identified as captain Patterson recovered many of the drowned bodies. Not all bodies were found so it was speculated that some of these Igbo natives may not have died in the suicide attempt. This leaves an uncertain number of total death in that historical event.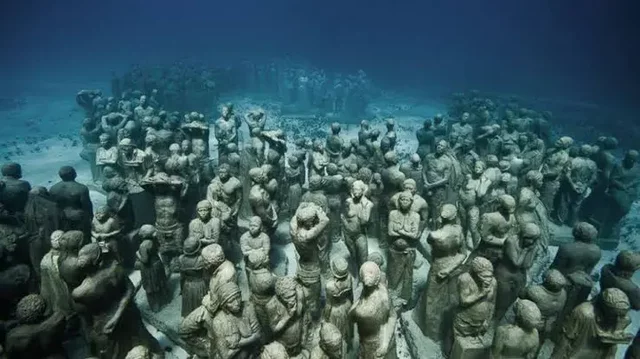 The mutiny and subsequent suicide by the Igbo people was called by many locals the 
"first freedom march in the history of the United States." 
It is alledged that the Dunbar Creek where the Igbo slaves had died in 1803, were haunted by the souls of the dead.
The story of the Igbos, who chose death over slavery which had long been part of Gullah folklore, was finally recorded from various oral sources in the 1930s by members of the Federal Writers Project.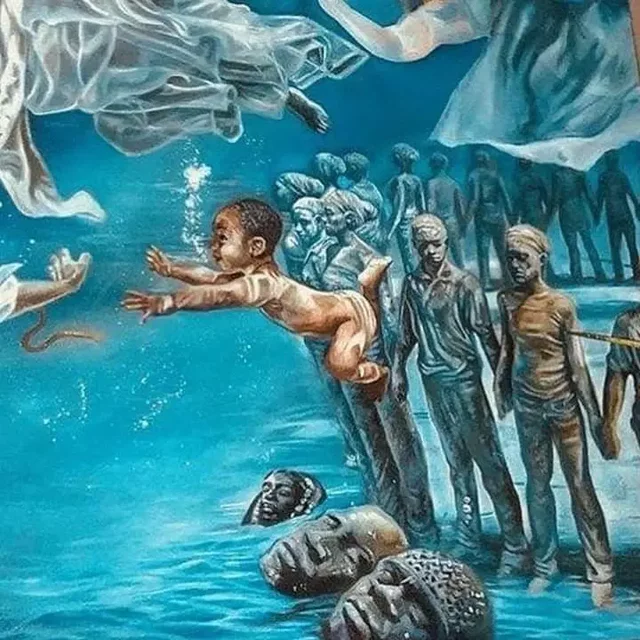 Although many historians saw this as just a story as they casted doubts on the Igbo landing mass suicide, they believed it sounded more like a legend that it was fact. It was later proven in 1980 using scientific research methods to support the Roswell Kings' and other oral Accounts of the story.
A procession to the site of the suicide was held in September 2002 to commemorate with the event related to the Igbo history. 75 attendees from all over the United States including Nigeria, Brazil and Haiti was there to honor this event.
The attendees refered to this place as a holy Land. They called for the souls to rest in peace as this is now part of the curriculum of the coastal Georgia schools.
You might want to think this wasn't an act of bravery but I think this is one of the bravest thing I've ever read. My respect for these people just increased. May the souls of those who died that day rest in perfect peace with the Lord.
It is a sad thing to know that slavery never ended. It was rebranded and people are still in chains. Whether at home or far away in Europe. We pray God would help us to be truly free and know what true freedom means.
#AllLivesMatter
#StopSlavery