Some men do not have patience especially when it involves their wives failing to carry out some duties that are expected of them. They put a lot of pressure on their wives and don't take excuses from them. This may make the women feel that they do not have the support of their husband.
A lady identified as Chyderah has revealed has asked a question that caused a lot of reactions. She asked men what their reply would be if their wife tells them that she couldn't cook because she had to fix her nails and offers that they make do with popcorn.
Trade Your Gift Cards, Bitcoin & USDT at the Best Rate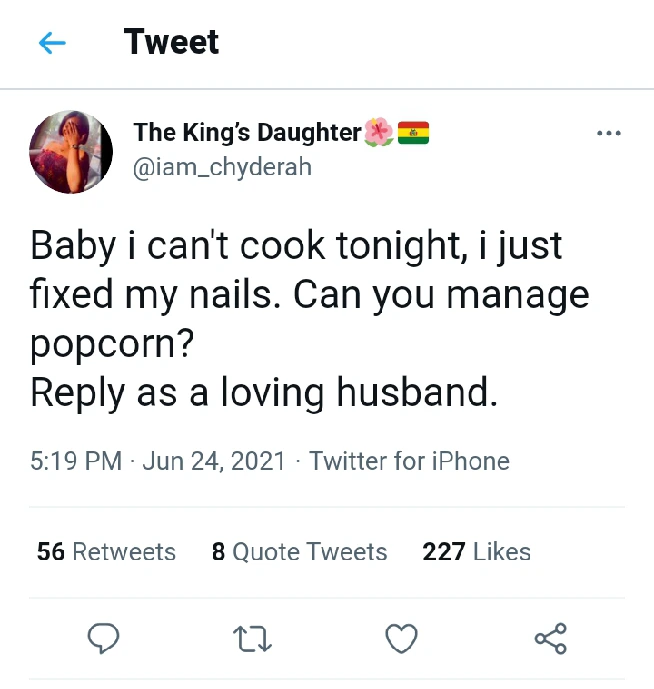 Below are some of the reactions to the lady's question: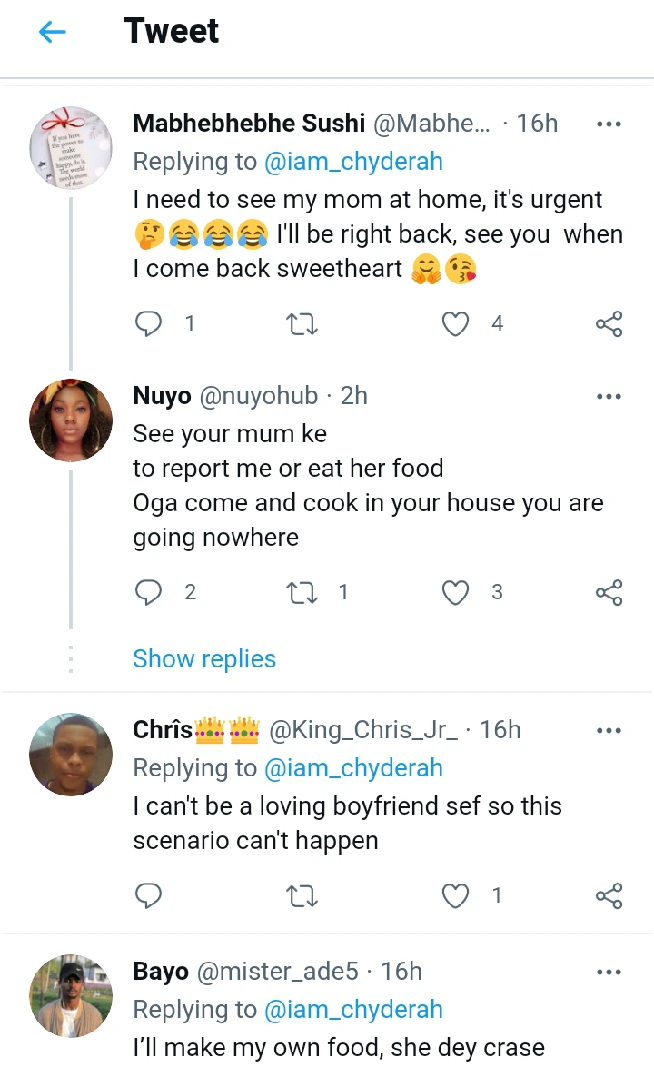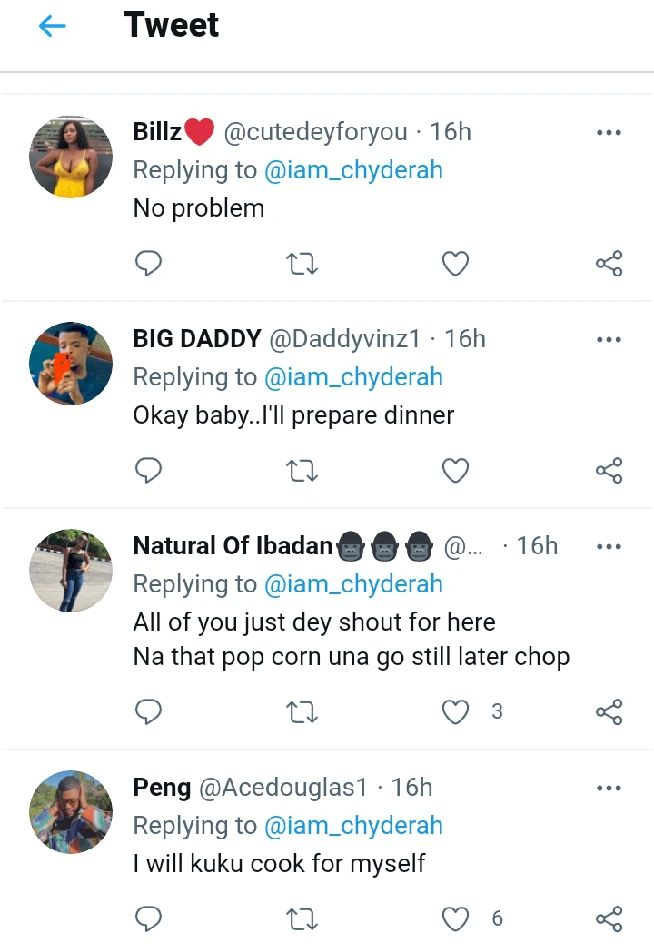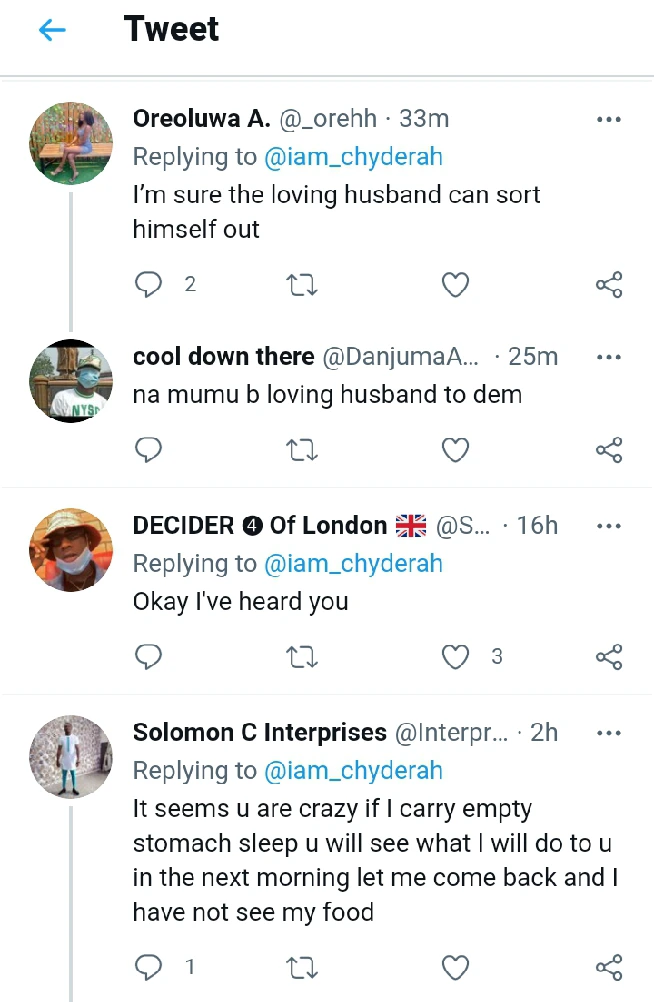 Some men may find it difficult to accept such statement from their wives especially when they are not mature enough to understand that there are instances where a woman may be occupied doing things that make her feel feminine. Others may show understanding and maturity and even a cook to ease the duties of the wife.