SDA Men Are Not Marrying Us SDA Women, We're Single And Lonely- A Lady Emotionally Claims
Kenyans Online have elicited mixed reactions after a lady narrated a story where she claimed that most of Seventh-Day Adventist women are single and lonely because Seventh-Day Adventist men are not marrying them. Despite them singing in choir together, praising God and staying together to record songs and videos, SDA men will still not choose SDA women in their church for marriage.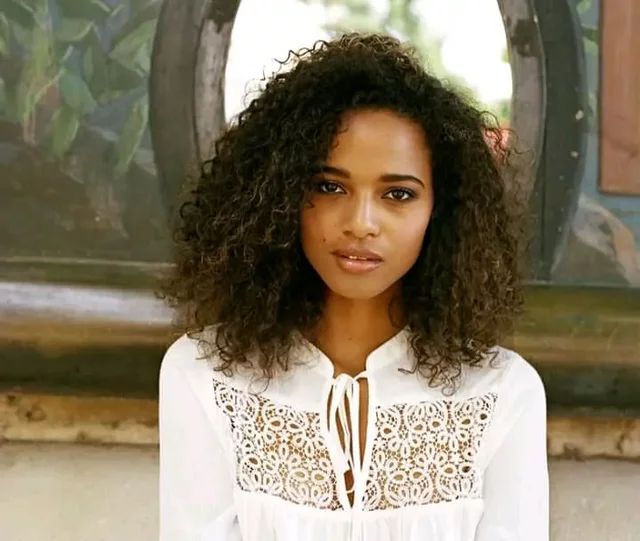 (Photo| Courtsey)
The lady emotionally narrated that the SDA men will be looking for beautiful women away from their local churches and the women in their church will be left single and lonely. She narrated that the ladies from the church will only be Invited to wedding committees and ceremonies. Unmarried men from their church are treating them in a cold manner.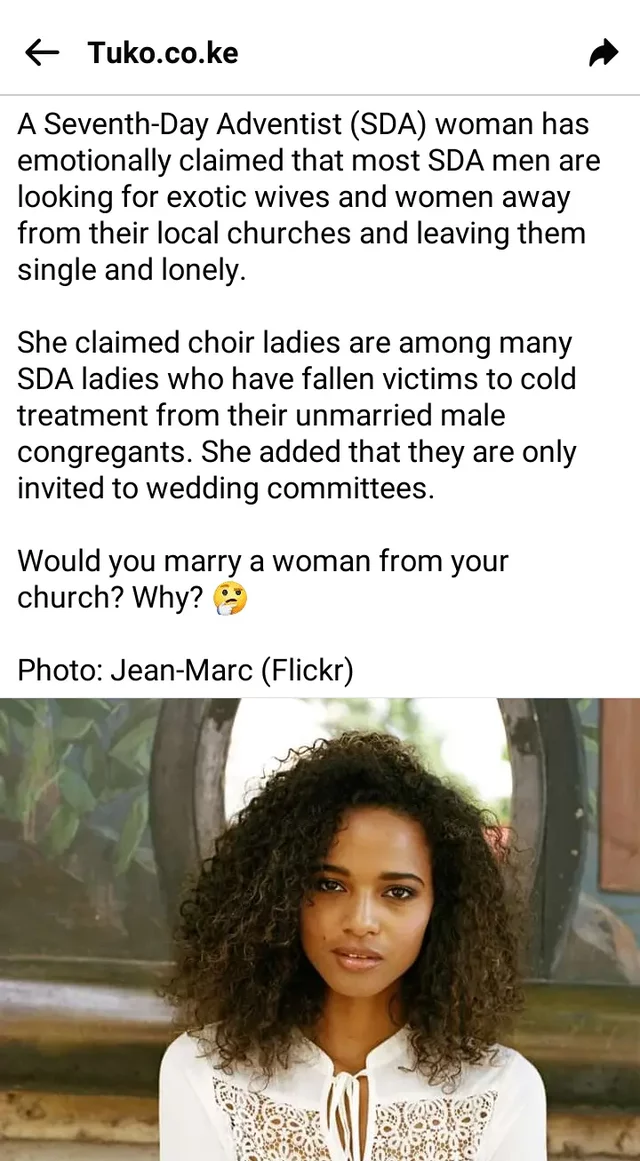 (Photo| Source)
This story has made Netizens to question each other if they can marry a woman from their church. Some said that they can't and they will not wish to marry a lady who is too religious. Here are some of the mixed reactions from Netizens.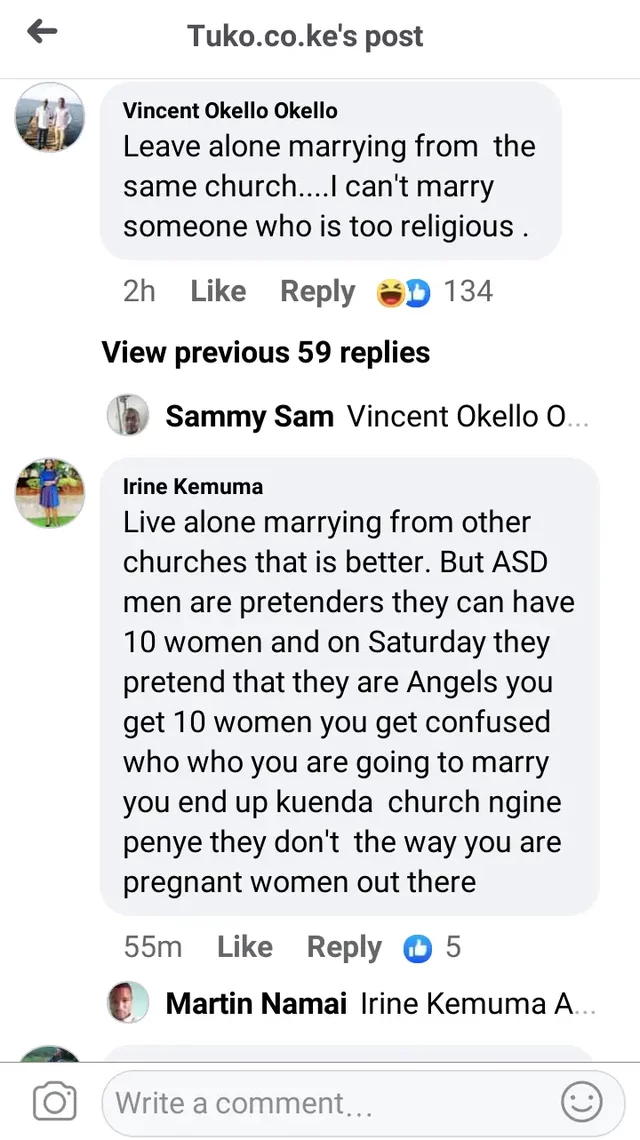 (Photo| Netizens Reactions)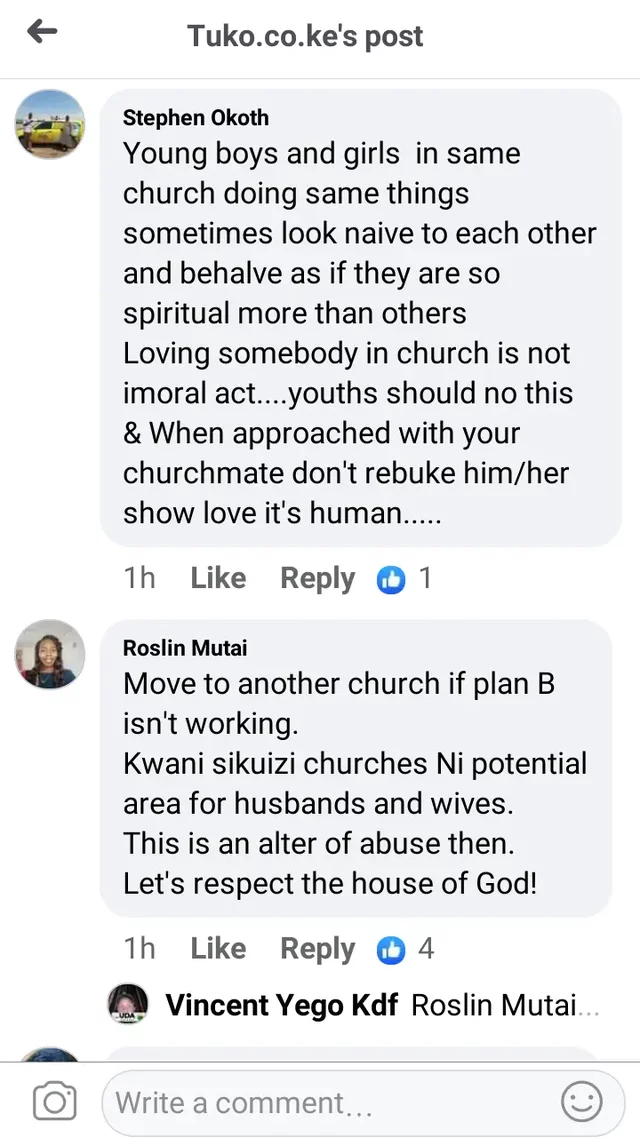 (Photo| Netizens Reactions)