The insecurity crisis in the country has really affected the economic growth. The insurgency has been caused by different insurgents such as Bokoharam, killer Fulani herdsmen, unknown gunmen, bandits, kidnappers and many more.. in just few months there have been record of mass killings of innocent Nigerians.
Recall that few days days ago, the governor of Ebonyi State, David Umahi lamented on his terrible experience of mass killings of his people, by killer fulani herdsmen. He also b expressed that he would never cry again over the killings of his citizens, instead he urged every member of the state to revenge attack from any killer fulani herdsmen.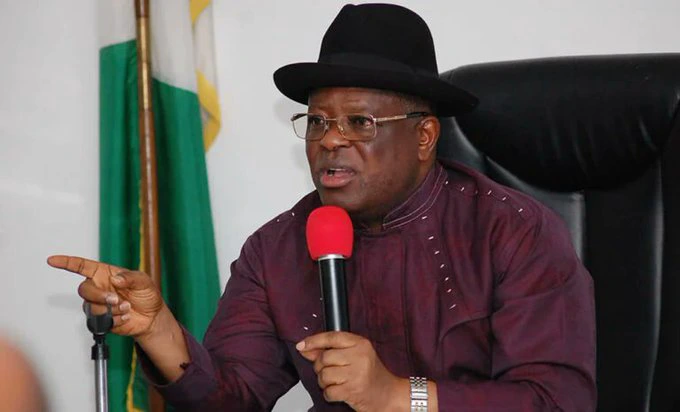 Speaking further, Govenor Umahi has suggested a solution which could possibly reduce the rising tension in country by saying that the country should be restructured in a way that every geopolitical zone would produce one vice president
.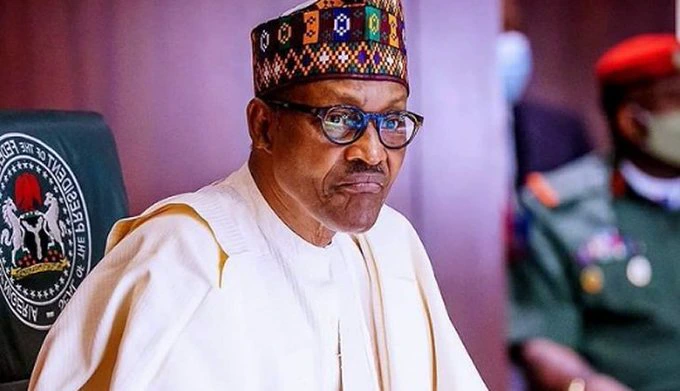 Remember that the Governor has been a strong supporter of Buhari-led-administration and even the fulani herds but it baffles many Nigerians to see him express his dissatisfaction on the same administration he once supported. Mr Umahi must have been pained by the incessant killings of innocent citizens in his state, especially by killer fulani herdsmen. You would not blame the governor for making such suggestion. I believe the reason why he made such suggestion was for fairness and equity among the six geopolitical zones. Several times, the Igbos and Yorubas have lamented over being denied of their fundamental human right and benefits as citizens of the country and I can strongly say that this could be their major reason for protesting for good governance and agitating for separation of the country.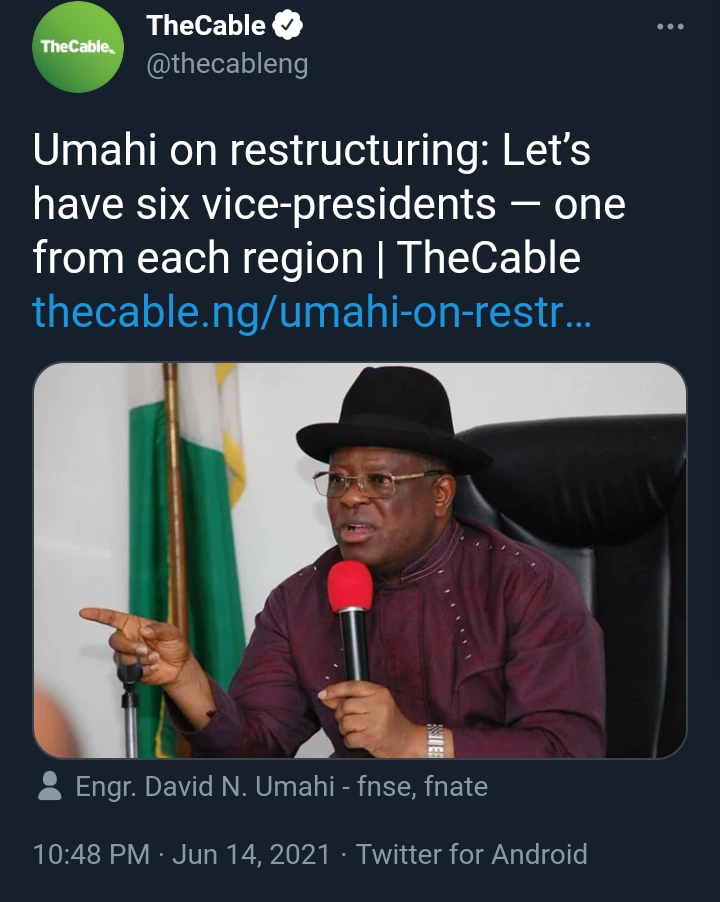 The problem is not about the number of representatives from each geopolitical zones or agtitating for Biafra and Odudwa Republic rather they should be concerned about the qualities of the individual on seat. The remains that, even if we have numerous vice presidents like Umahi suggested, and they are corrupt, we would never achieve the desired result and the problem of the country still remains unsolved.
There have been so much suggestions as regards to the present condition of country, but the truth remains that evey citizens has a role play in our little way. The blames on the president should reduce and let's try our best to promote peace and love as much as we can.
What's your opinion on this?
SHARE, COMMENT AND FOLLOW