According to several reports, Boko Haram leader Abubakar Shekau died during a clash between a set named ISWAP and Boko Haram insurgents, however, before he left Earth, Abubakar Shekau disclosed where Boko Haram got weapons.
In a statement to the media, Shekau was quoted as saying: " I pledged allegiance to ISIS, Al- Qaeda, " after that he mentioned a man who gave them #50million with weapons but could not enlighten it clearly before he blew off himself.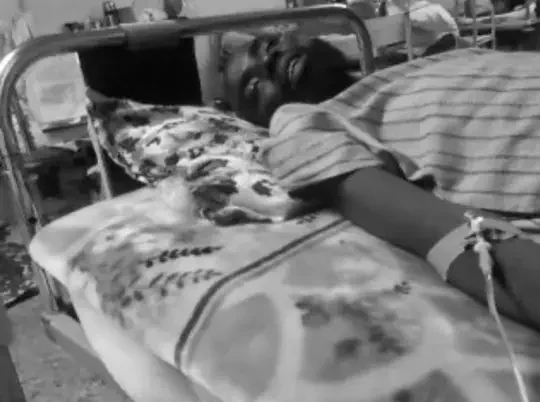 In one of Abubakar Shekau' s last audio messages, as reported by HumAngle said he had picked up information on Boko Haram, Al- Qaeda and ISIS. The newspaper reported that Abubakar Shekau made the unusual statement.
In a statement issued shortly after his death, the Boko Haram leader described the causes of the conflict between him and ISWAP.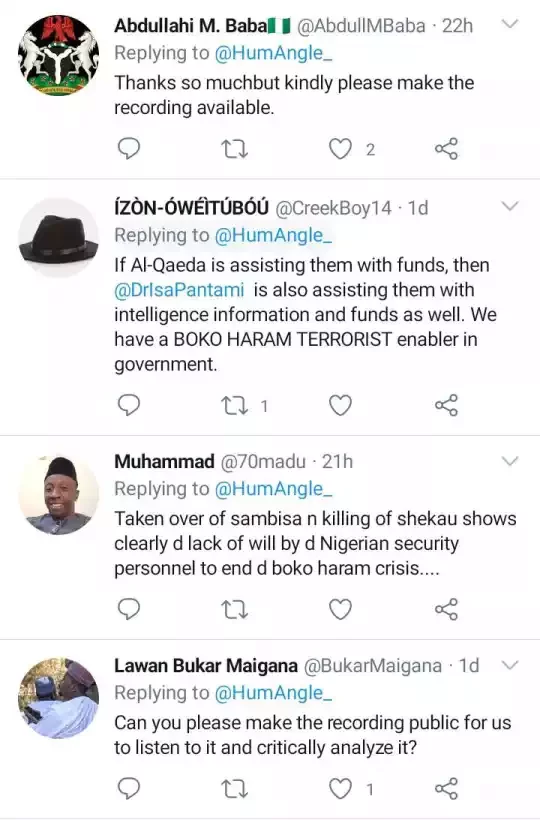 Abubakar Shekau appears to have made the remarks in front of a delegation, citing his alleged links to al- Qaeda and his allegiance to ISIS.
" Basically, when we first went into the desert and settled down, listen to my good explanation. First of all, I pledged allegiance to al- Qaeda. " Abubakar Shekau said.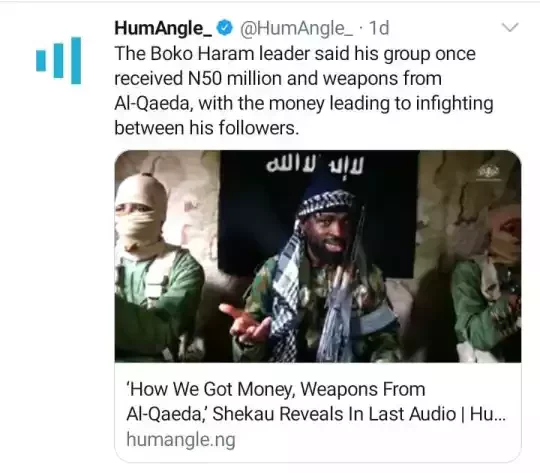 The former Boko Haram leader then went on to say that there was a young terrorist who was distributing arms to them in Nigeria and Mali.
After a trip, the man returned N50 million with weapons. Speaking on the occasion, Shekau did not elaborate on the amount, but said that these millions had caused a rift in the Boko Haram movement.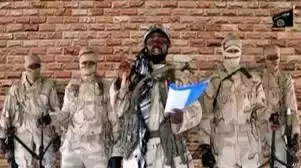 Some Boko Haram fighters, according to Shekau, demanded that he distribute the money to them so that they could use it, apparently he did not agree.
Authorities later arrested the man, who was helping the terrorists, and jailed him for six months while trying to deliver a message from Mali.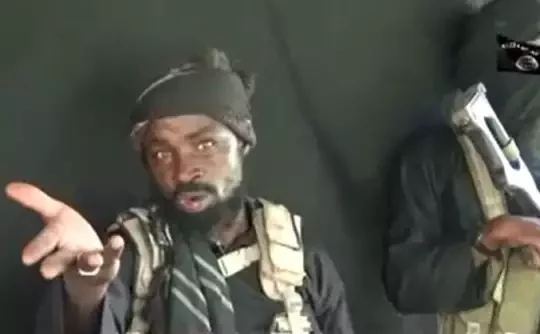 Shekau described how he was advised to pledge allegiance to ISIS leader Abu Bakr al- Baghdadi, which led to his confirmation as governor.
In conclusion, the former Boko Haram Terrorist leader, Abubakar Shekau stated that ISIS and Al- Qaeda are basically their sponsors but maybe the set also has another sponsor wallows darkly in everyone's mind.