Before you agree to going into a relationship with someone, it's best you ask important questions like the person's work, where he's from and possibly get to meet with any of his family members. Some people live a life of pretence and if you as a lady doesn't seek to know those basic things that you should know about someone you intend having something deep with, you may end up becoming an accomplice if those things go wrong.
A lady by name Chiamaka narrated what happened to her and some guy that once asked her out and they were quite close. Chiamaka stated that the guy never wanted to be seen in public with her and always wanted her to come to his house, which got her thinking that the guy could have another girl somewhere.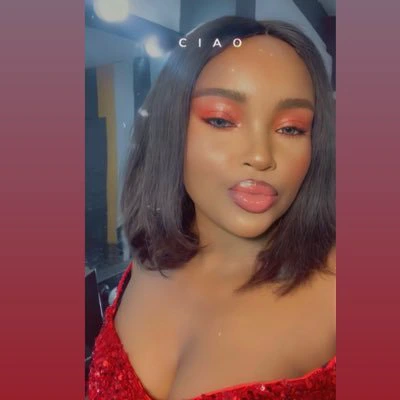 According to Chiamaka, he got missing one day and later she found out that he was arrested by EFCC for a case of scamming people.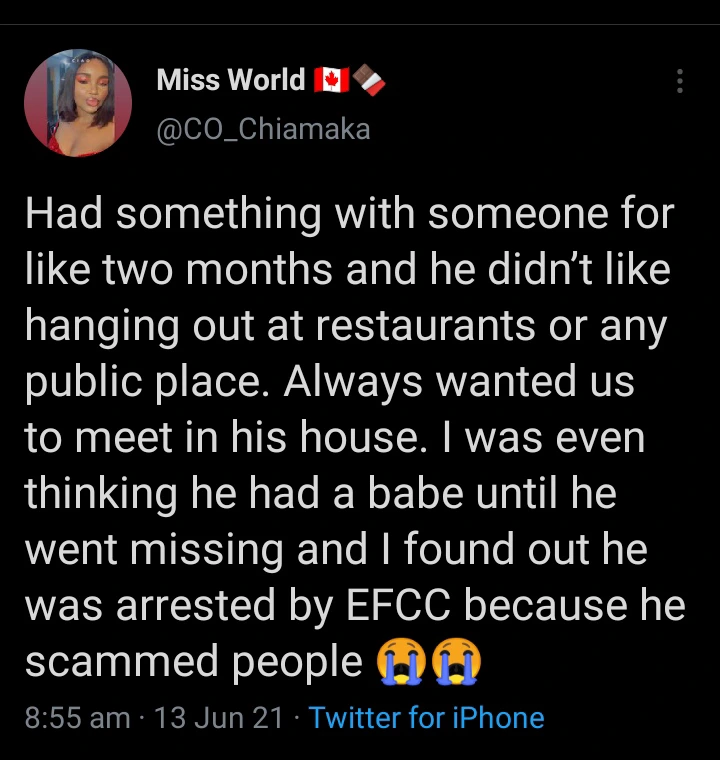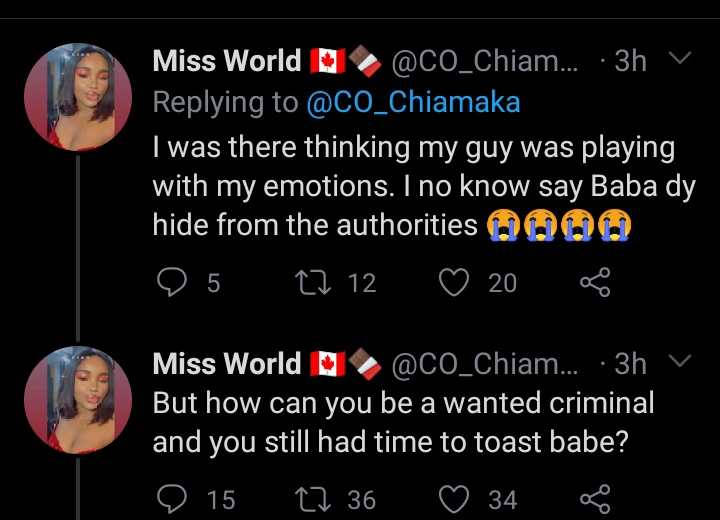 Reactions below: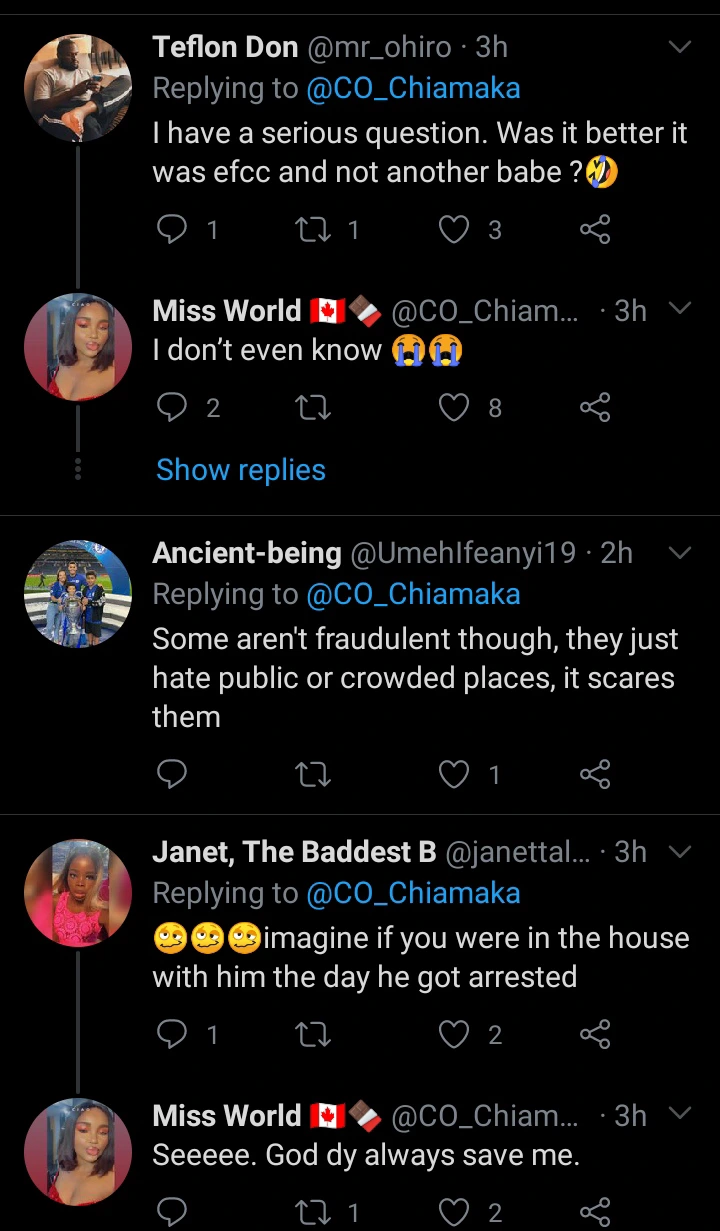 She's really heartbroken that the guy had to woo her when he knew his paths weren't straight.
As said earlier, inquiry more about anything you aren't comfortable about, with your partner and don't base your thoughts on assumptions.