Army Dismisses 3, 040 Soldiers From Service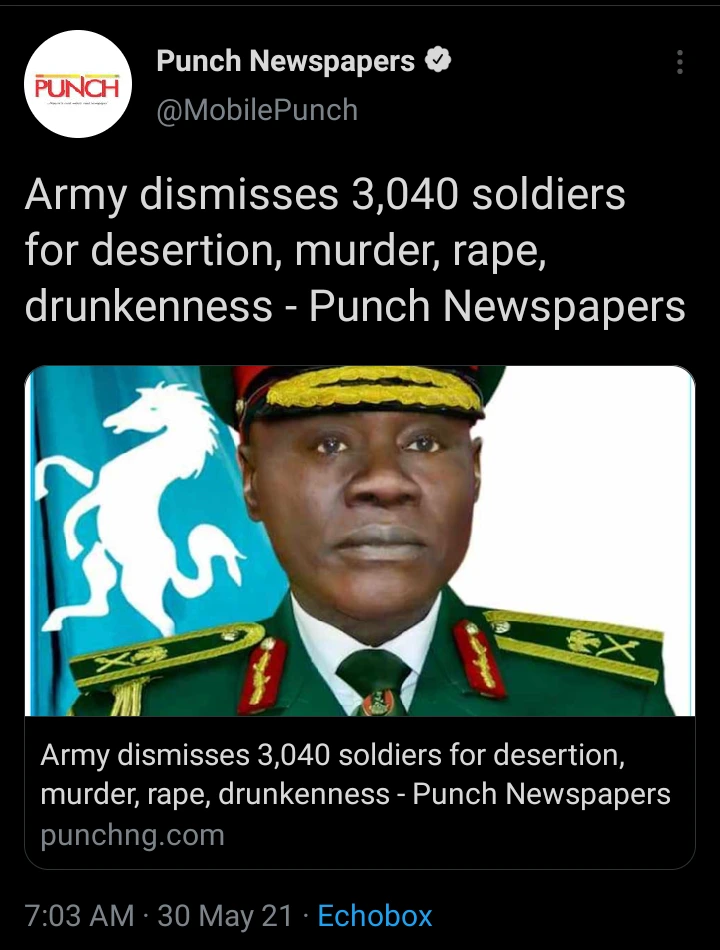 In the quest to maintain the rules and regulations in the Nigerian military, The Nigerian Army has dismissed 3,040 soldiers from service for various acts of misconduct and indiscipline including possession of hard drugs, rape, misfire, stealing and murder.
Some of the soldiers were discharged for cowardice, forgery, drunkenness, poor performance, disobedience to orders, absence from duty/parade and failure to perform military duty.
Similarly, scores were also axed for Bank Verification Number issues, vetting problems, insubordination, civil offence, extortion, defilement and conduct prejudicial to service.
IPOB Allegedly Attack Police Station In Imo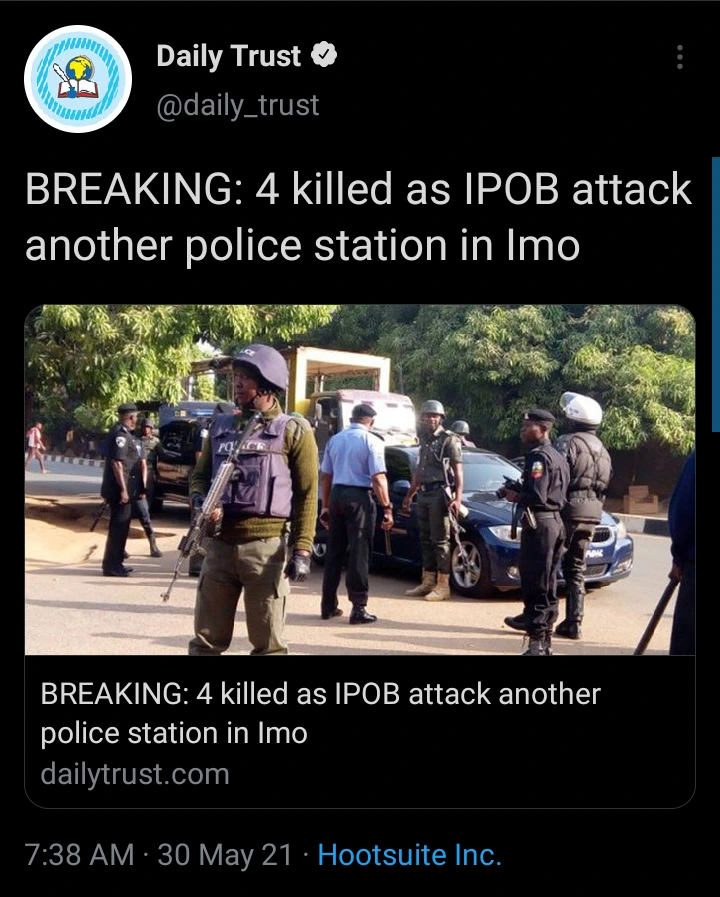 The rate at which Unknown gunmen lunch attacks on police station in imo state is getting out of hand.
Recently, Gunmen suspected to be Indigenous People of Biafra (IPOB) attacked police station in Izombe in Oguta Local Government Area of Imo State.
This happened less than 24 hours after gunmen razed down the Atta police station in Njaba Local Government Area of the state.
However, four of the hoodlums were Murdered in an exchange of fire with security agents.
Yobe Govt Spends 18bn On Cargo Airport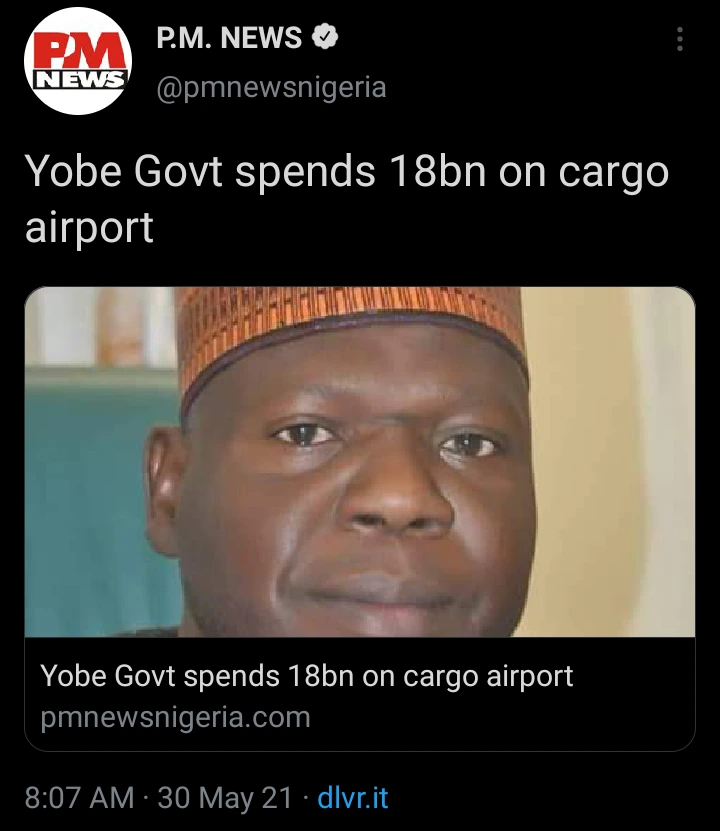 Alhaji Abdullahi Kukuwa, Yobe Commissioner for Transportation and Energy, has disclosed that the state had so far spent over Eighteen billion on the construction of the Damaturu International Cargo Airport from 2017 to 2021.
Kukuwa Made this known in Damaturu at a ministerial briefing on Gov. Mala Buni's achievements recorded from 2019 to 2021.
He said the contract was initially awarded at Eleven billion, but the amount increased to over Eighteen billion as a result of variations.
President Buhari Reacts Over Greenfield Students Release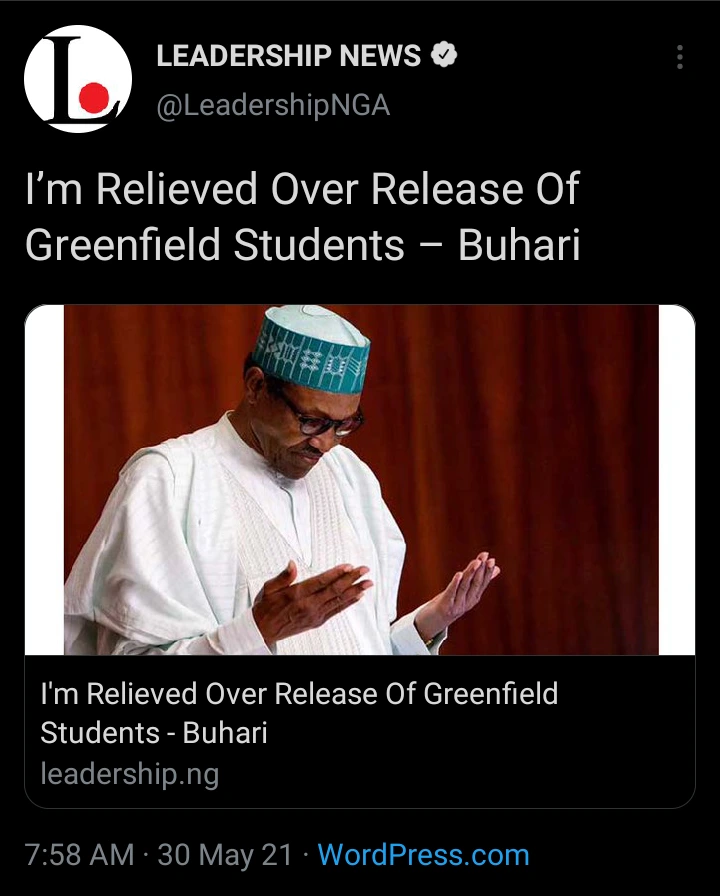 The Federal Government led By President Muhammadu Buhari is relieved that the Greenfield University students freed on Saturday are now home safe after a 40-day ordeal in captivity.
Once again, the President condoled with the families of the students and staff that were killed by the abductors.
The President assured that federal government will continue to work with State Governments to step up the protection of lives and property across the country, including educational institutions and other vulnerable targets.
Nigeria's Active Corona Virus Cases Top 7,000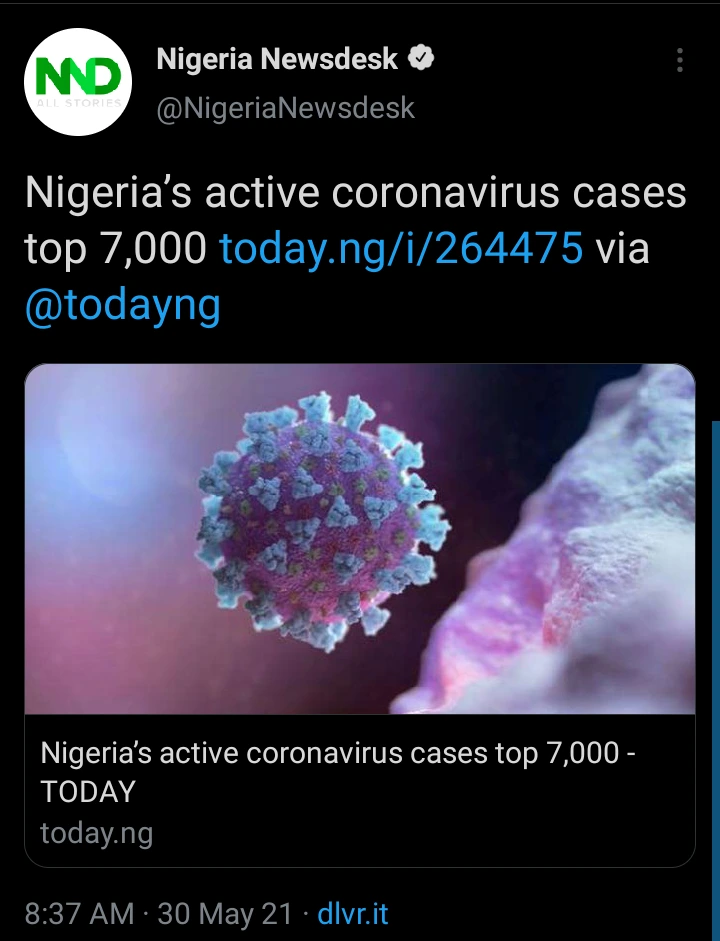 Nigeria is among west African countries battling with covid-19 pandemic.
Recently, The Nigeria Centre For Disease Control (NCDC) says the number of active COVID-19 cases in Nigeria increased to 7,657, with 31 confirmed additional cases.
The NCDC made this known through its verified website on Saturday.
The public health agency noted that the new figure of 31 raised the total number of infections in the country to 166,285.
It said that the new COVID-19 infections were registered in five states and the Federal Capital Territory (FCT).
(Photo Credit to Google)