I don't believe in one Nigeria at any cost: Obasanjo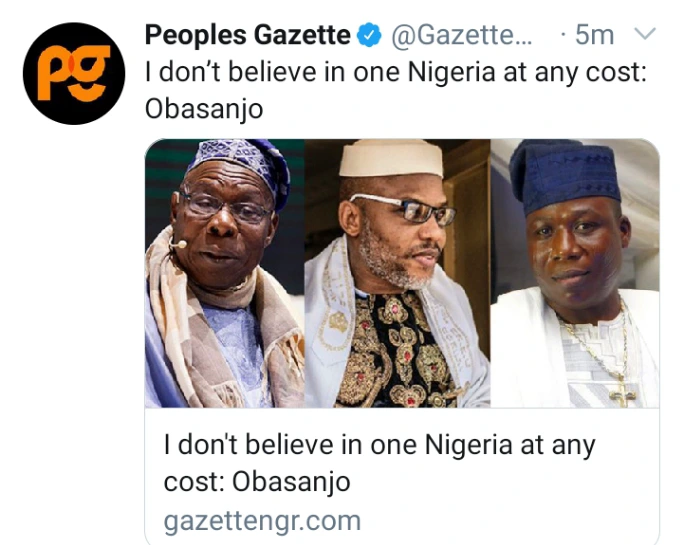 Even though he wants the country to remain united and peaceful, former President Olusegun Obasanjo says he does not believe in one Nigeria at any cost. This was expressed by Mr. Obasanjo during his investiture as a fellow of the Nigerian Institution of Surveyors on Wednesday in Abeokuta.
Trade Your Gift Cards, Bitcoin & USDT at the Best Rate
Nigeria, he believes, should remain one indivisible nation. Despite the fact that Nigeria is facing issues, the former president stressed that "disintegration is not the solution."
(Photo Credit: Google)
PDP prays for Prophet T.B Joshua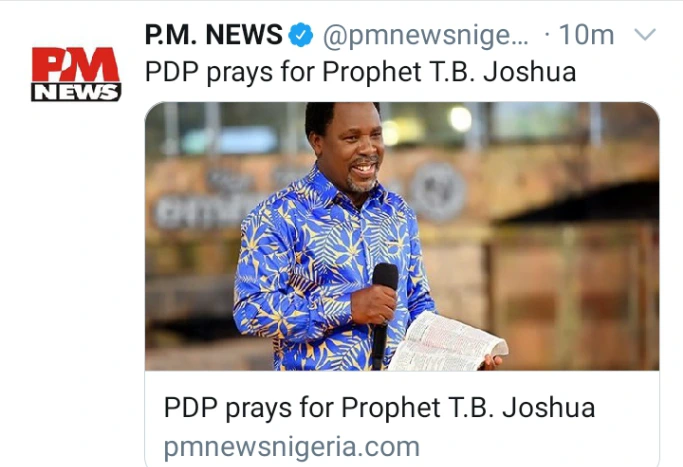 The People Democratic Party (PDP) in Lagos has paid tribute to Prophet Temitope Balogun Joshua, the founder of the Synagogue of All Nations.
NGX Sustains Rally By N150bn On Dangote Cement Gain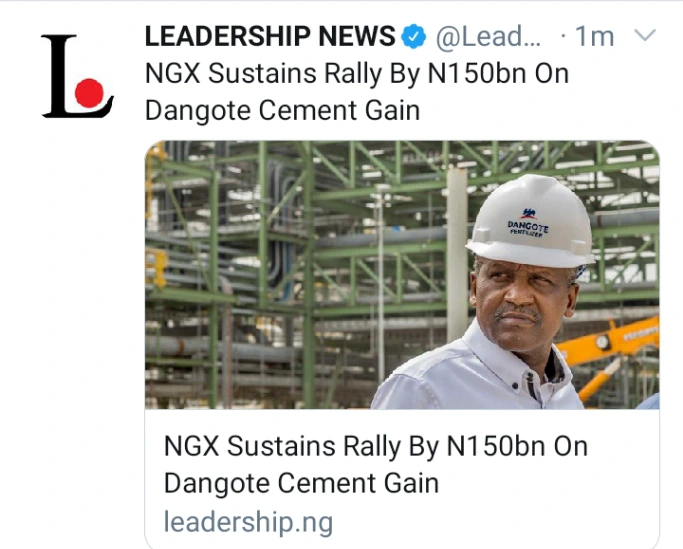 Following the interest in Dangote Cement and 24 other companies, the Nigerian Exchange (NGX) maintained its bullish momentum yesterday with an N150 billion gain.
The market capitalization, which began at N20.266 trillion and closed at N20.416 trillion, increased by N150 billion or 0.74 percent.