Fulani Herdsmen Kill 30 People In Ebonyi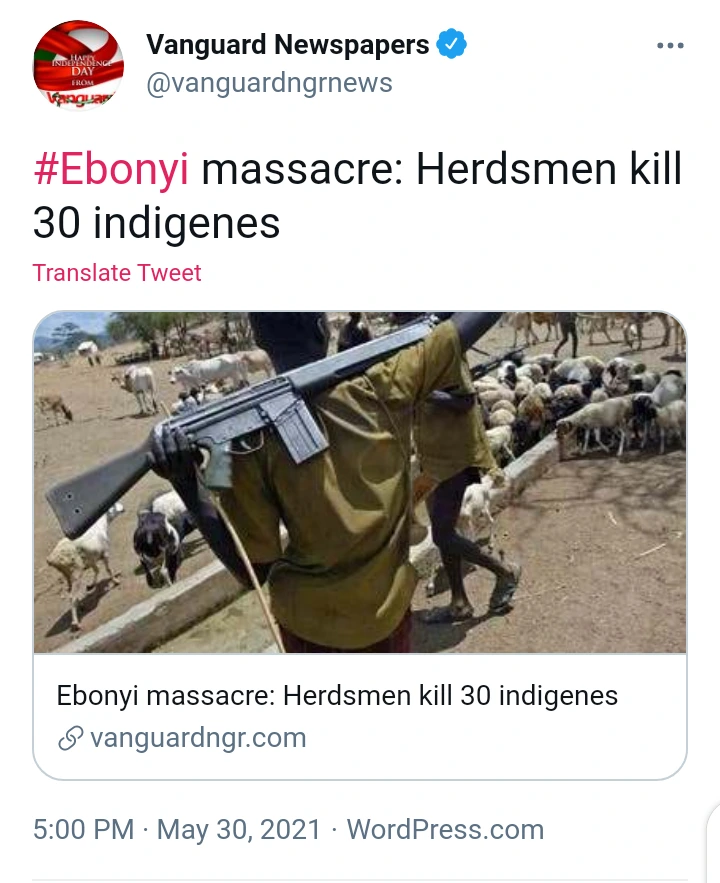 Photo Credit: Vanguard Newspapers
Suspected Herdsmen, Sunday attacked and killed no fewer than 30 Ebonyi indigenes in the State.
The assailants were said to have attacked Odoke, Ndiobasi and Obakotara communities in Ebonyi local government area of the State.
Vanguard investigation revealed that the ugly incident occurred around 3am on Sunday morning.
The affected communities share boundary with Ado Local Government area in Benue State.
Obasanjo Reveals Solution To Insecurity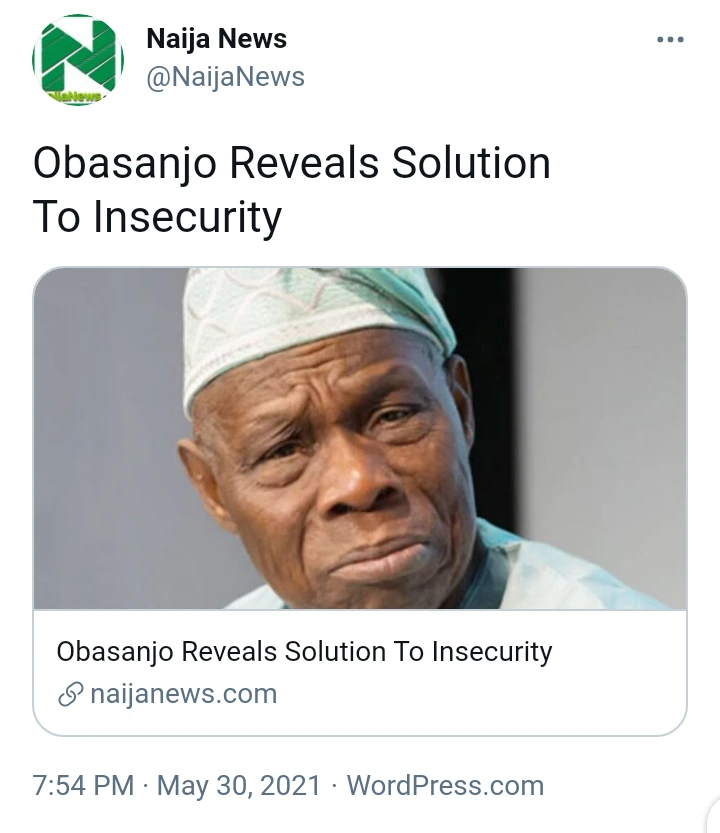 Photo Credit: Naija News
Former President of Nigeria, Olusegun Obasanjo, on Sunday said the security challenges affecting Nigeria can be solved by Nigerians both home and abroad.
The elder statesman said Nigerians have a role to play if there would be a lasting solution to the security challenges in the country.
Obasanjo while speaking during his visit to the Ayangbunren of Ikorodu, Oba Adewale Sotobi, lamented the death of former political adviser to ex-President Goodluck Jonathan, Ahmed Gulak, who was shot dead in Imo State on Sunday.
Nigeria's Active Covid-19 Cases Surpass 7,000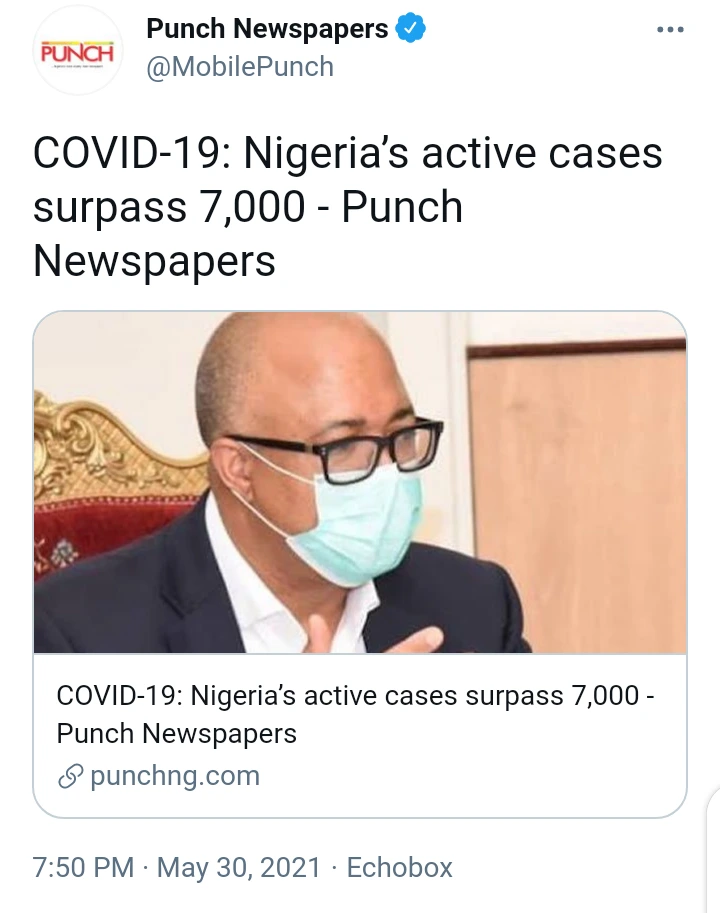 Photo Credit: Punch Newspapers
The Nigeria Centre For Disease Control says the number of active COVID-19 cases in Nigeria increased to 7,657, with 31 confirmed additional cases.
The NCDC made this known via its website on Saturday.
The News Agency Of Nigeria reports that the country's active cases went up from 7,637 on Friday.
The public health agency noted that the new figure of 31 raised the total number of infections in the country to 166,285.
Varsity Workers Laments On Insecurity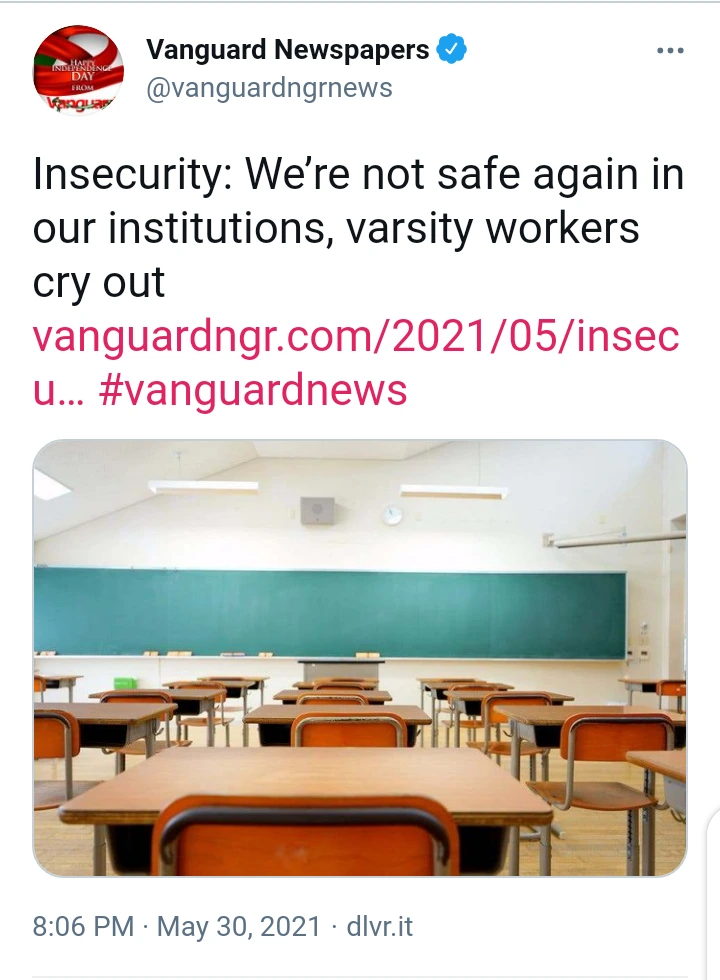 Photo Credit: Vanguard Newspapers
As the security situation in the country continues to deteriorate on daily basis, the Senior Staff Association of Nigerian Universities, SSANU, has lamented that none of its members was safe any longer.
The union has called on the federal government to license the use of guns for local security on various campuses to protect the institutions.
The association bemoaned the government lack of sincerity in keeping to agreements it entered with unions, warning that the government should not paralyse academic activities in tertiary institutions again with its lackadaisical attitude.
Christian Association Speaks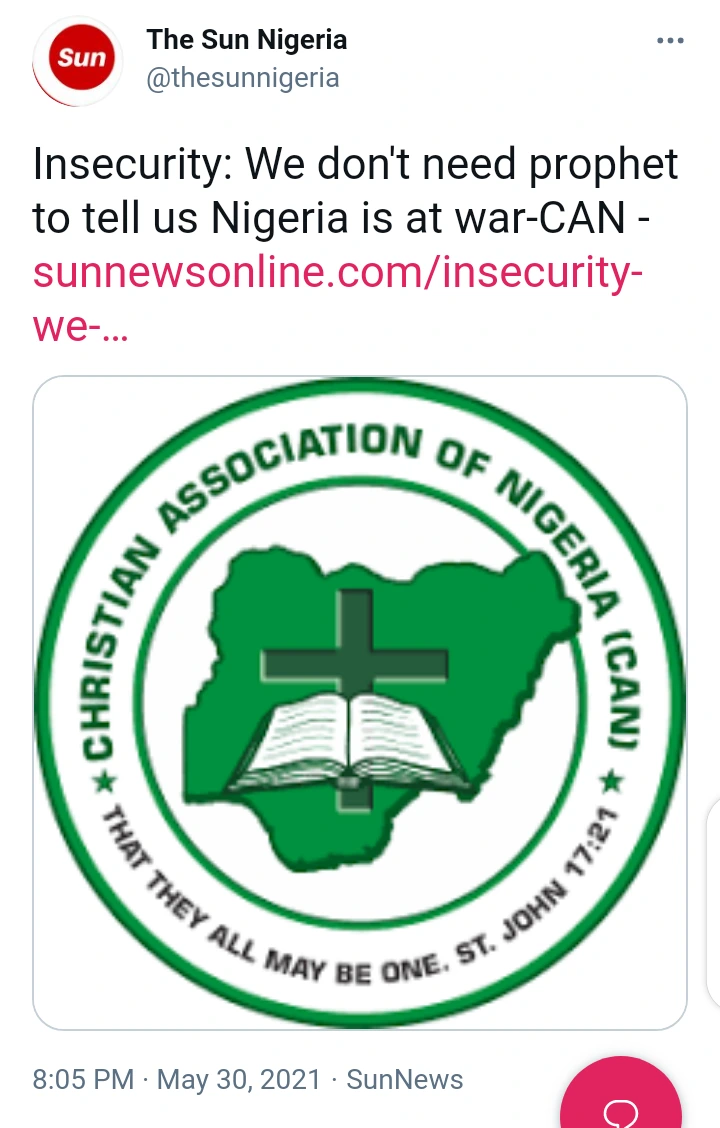 Photo Credit: The Sun Nigeria
The Kaduna State chairman of Christian Association of Nigeria (CAN) Reverend Joseph Hayab has said that Nigerians don't need a prophet to tell them the country is at war with gunmen, kidnappers and bandits.
Speaking at an intercessory prayer organised by the national CAN against insecurity in the country, Reverend Hayab warned government at all levels not to take patience of the citizens for granted, lest they may resort to self defence.
He said, "The national executive of CAN through the national President issued a circular looking at the challenge of insecurity, the instability in our land, lack of positive progress".