Gunmen Kidnap Residents In Kaduna.

Photo Credit: Naija News
Unknown gunmen have attacked Kofar Gayan and Kofar Kona areas of Zaria in Kaduna State, abducting no fewer than 12 persons from their homes.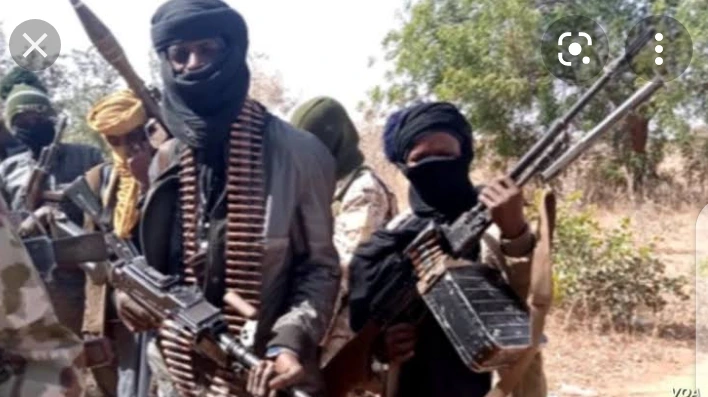 Photo Credit: Google
The abduction comes barely two days after bandits invaded Nuhu Bamalli Polytechnic, Zaria, and took away students and lecturers of the institution. ASP Mohammed Jalige, the spokesman for the police command in Kaduna confirmed the incident but said he was still trying to gather details to update the press.
Ngige Speaks About South-East.
Photo Credit: Naija News
The Minister of Labour and Employment, Chris Ngige, has accused elites of using propaganda to cause chaos in the
south-east region.
Speaking at an emergency stakeholders meeting of the Association of Eze Ndigbo in the 19 Northern States and Abuja, Ngige accused the elites of using propaganda against the Muhammadu Buhari administration.
According to the former Anambra governor, stated that the South-East had gotten a fair share of what is due to the zone, especially infrastructure wise.
NRC begins Lagos-Ibadan service Tuesday.
Photo Credit: The Guardian
The Nigerian Railway Corporation (NRC) says it will begin full operation of the standard gauge railway service from Lagos to Ibadan on Tuesday.
The Management of NRC said this is a
statement signed by the Lagos District Manager, Mr Jerry Oche, in Lagos on Sunday. According to him, the Lagos Ibadan Train Services will now be available in the mornings from Tuesday.
Emaimo Bags 'Most Outstanding Rector' Award.
Photo Credit: Leadership
Rector of the Federal College of Dental Technology and Therapy, Enugu (FEDCODTTEN), Dr. John Emaimo, was on Thursday conferred with the 2020/2021 Most Outstanding Rector of the Year Award in Nigeria by the Association of Southern Nigeria Students (ASONIS)Conferring the award on the rector, in the college premises, the group said the selection of the rector for the award followed a painstaking examination of activities and profiles of various rectors that it received.
Mikel Obi endorses Yahaya Bello.
Photo Credit: PM News
Mikel Obi presents No. 1 Jersy to Gov. Yahaya Bello on Sunday in Abuja.Mikel Obi, a popular Nigerian Footballer, has pledged his support and approval of Yahaya Bello's political aspirations as he visited the Kogi governor on Sunday in Abuja.
Outcry over Niger Gov wife's alleged involvement in selling water to residents.
Photo Credit: The Nation
Wife of Niger Governor Dr Amina Abubakar- Bello has drawn the ire of Minna residents over her alleged involvement in selling borehole water to them.
The full solar-driven borehole was dug in front of Limawa Model School in Minna, The Nation observed.
It was learnt the Governor's wife allegedly got N100 million from partners to drill the borehole and get tankers for water supply to prospective customers.
The residents alleged while populace is suffering from acute water supply, the Governor's wife is selling water, which her husband should provide for free.