Gunmen Killed 78 Policeman, 38 Soldiers In Imo – Army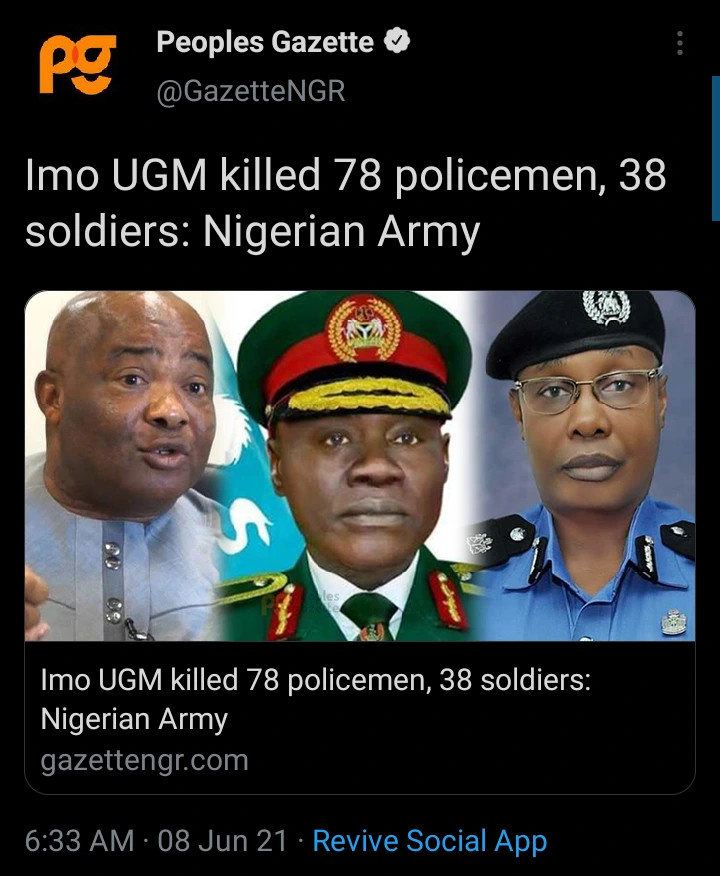 Gunmen have killed at least 78 policemen and 38 soldiers in Imo as hoodlums continue to attack security agencies and facilities in the South-East.
Trade Your Gift Cards, Bitcoin & USDT at the Best Rate
This was revealed by Commander of 34 Artillery Brigade, Brig.-Gen. Reymond Osaghe, at a recent press briefing.
The army Chief said its troops operating in Owerri foiled an early Sunday morning attack on the police command in Imo, killing six assailants.
The army spokesperson, Brig.-Gen. Mohammed Yerima, disclosed that the troops, assisted by the police special forces, killed a top IPOB-ESN operational commander, Joseph Nnachi, alias King of Dragons.
He explained that Mr Nnachi orchestrated attacks on security agencies and government establishments in the south-eastern states.
Bandits Are Tired, Want Peace – Sheikh Gumi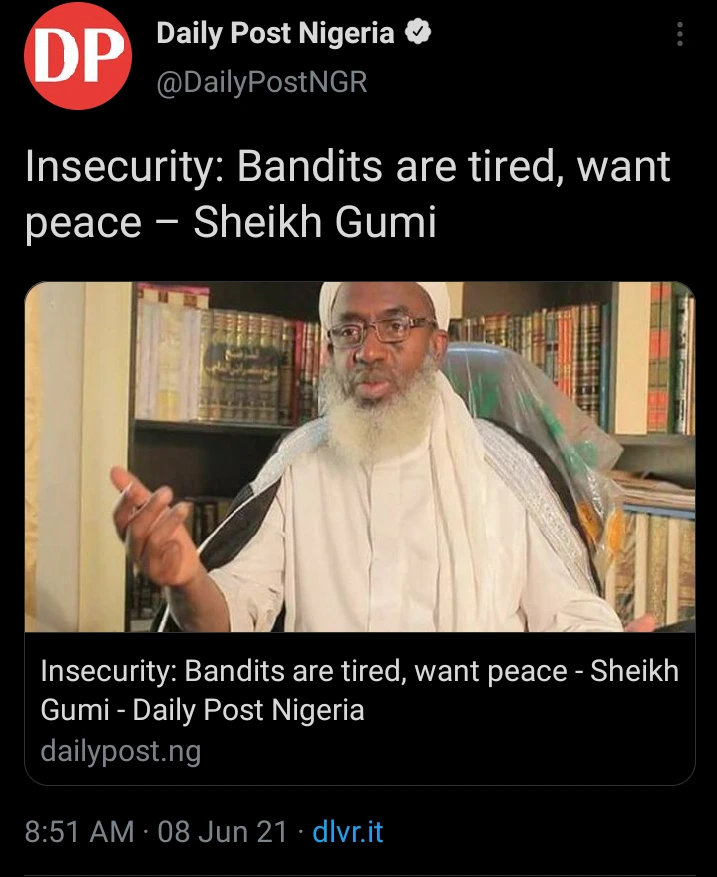 Popular Kaduna-based Islamic scholar, Sheikh Ahmad Gumi, on Tuesday, declared that bandits want peace.
Gumi, in a chat with Daily Post, explained that bandits want peace because they are tired.
The Kaduna-based Islamic scholar said bandits were ready to lay down their arms if they get a genuine partnership from the government.
Buhari Has Build More Infrastructure Than Obasanjo, Jonathan – APC Group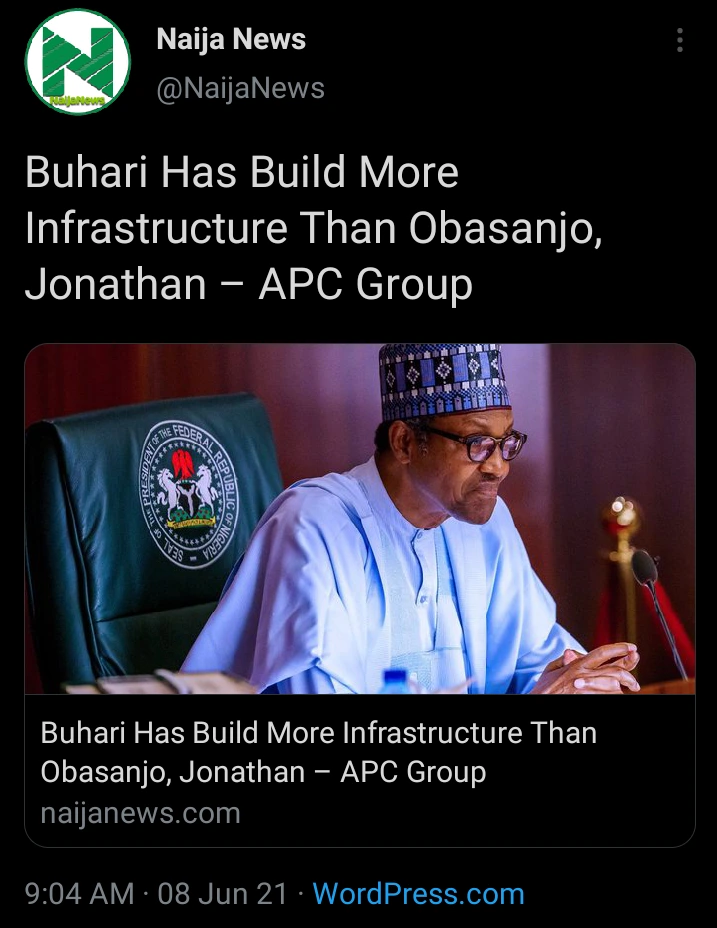 A political group has said that President Muhammadu Buhari has built more infrastructure than any of his predecessors.
The All Progressives Congress Legacy Awareness and Campaign (APCLA) made this claim in a statement on Monday signed by Director-General of Progressives Governors Forum (PGF), Salihu Lukman; presidential aides, Ismail Ahmed and Tolu Ogunlesi; and former APC spokesman, Lanre Issa-Onilu.
According to the group, President Buhari has allocated more resources to infrastructure than any government since 1999.
The group added that more rail and road projects have been done by the Buhari administration than that of former Presidents Olusegun Obasanjo and Goodluck Jonathan.
More Politcal Appointees Resign From Gov Ayade's APC Led Government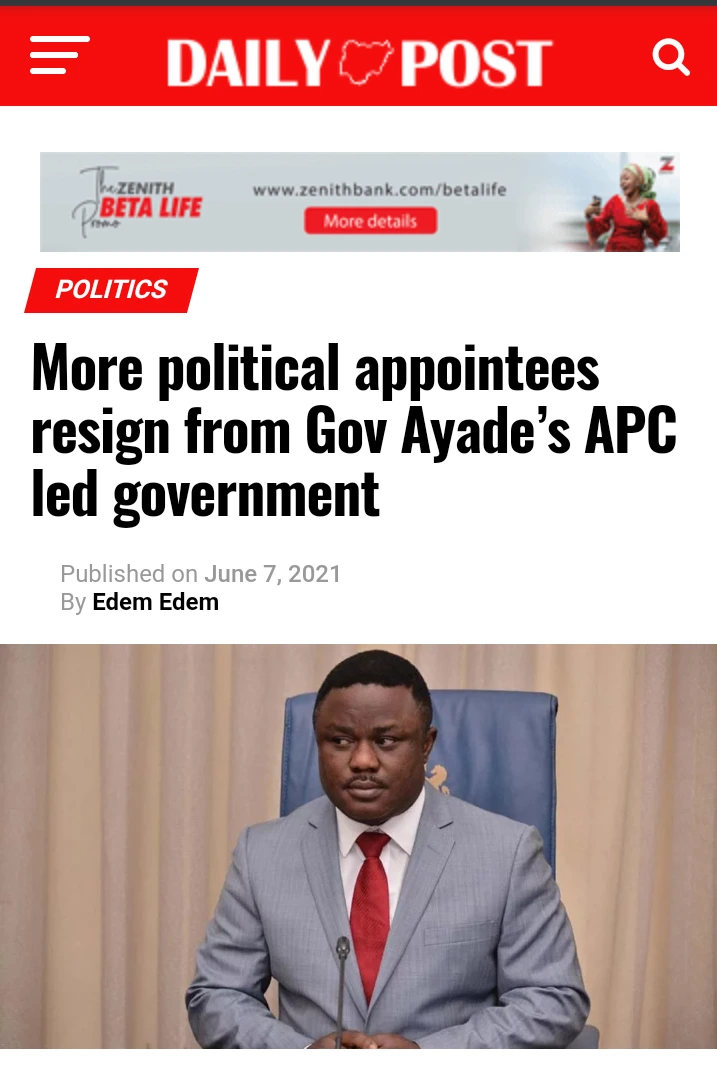 Two political appointees, Mark Bookie Obi, Special Adviser to Governor Ben Ayade on administration and Cecil Cecil Ita, Director General Urban Renewal Commission (South) have resigned their appointments.
In their letters of resignation addressed to the governor, the duo said they decided to remain with the People Democratic Party (PDP), after due considerations.
Mark Obi said, "Following recent happenings in the political alignment of the State Governor, I am persuaded to review my involvement in the current administration.
Farmers Hold Special Prayer, Beg God To Send Down Rain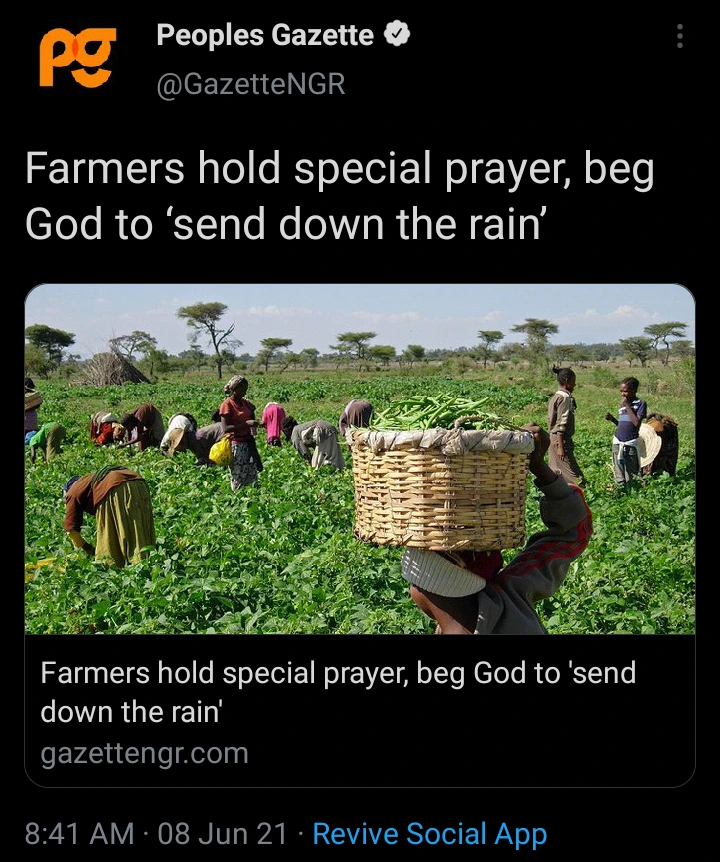 Reminiscent of Majek Fashek's hit song, Bauchi farmers have held a special prayer begging God to "send down the rain," as the state witnessed a dry spell for two months.
The farmers prayed for divine intervention amid a cleric's claim that immoral acts prevented rainfall in Bauchi.
According to Mahmud Zakariyya, an Islamic cleric in Bauchi, prayers are inevitable because of the high rate of immorality going on in society.
Babaji Alkaleri, a cash crop farmer in Alkaleri, explained that the prolonged dry spell had affected early planting.
(Photo Credit to Google)