Human Rights Group Warns FG Ahead Onf June 12 Nationwide Protest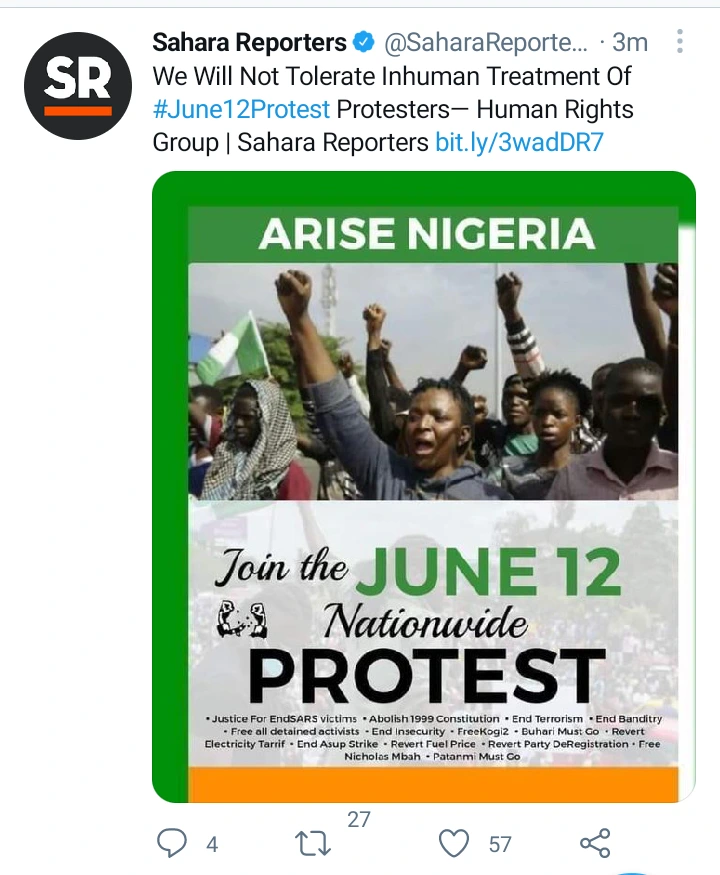 Civil Society Consortium on Civic Space says any attempt by the Nigerian government to harass or abuse Nigerians planning to protest on Saturday will be restricted.
The human rights group stated that it is the fundamental human right of citizens to protest against maladministration in Nigeria.
It, then, asked the Nigerian government to warn against abuse by security agents who will like to violate the human rights of people, adding that any case of inhuman treatment of protesters on June 12 will be taken to court to seek redress for the people.
Senate President, Lawan Finally Speaks On Twitter Ban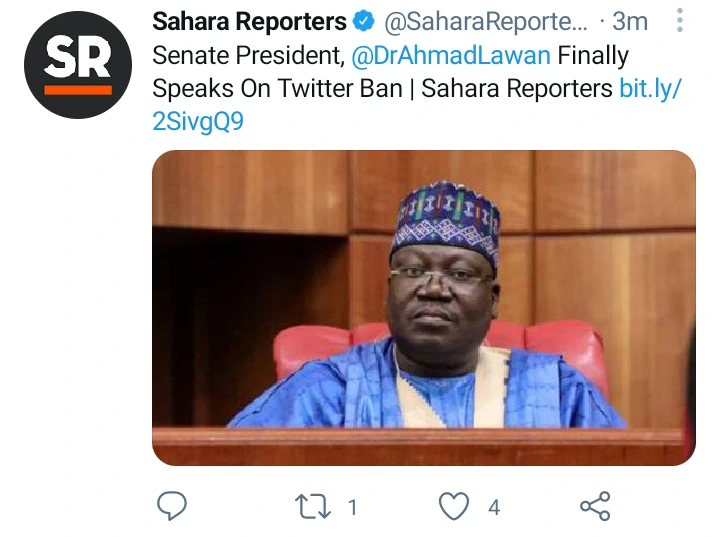 Nigeria's Senate President, Ahmad Lawan has finally spoken out about the recent suspension of the microblogging site, Twitter by the government.
Lawan told journalists at the National Assembly in Abuja on Friday, that Nigeria needs Twitter.
"The honorable minister of information, Alhaji Lai Mohammed, informed Nigerians that they are talking with Twitter to resolve this matter. Our belief is that Nigeria needs Twitter just as much as Twitter needs Nigeria.
Family of 15 escape as fire razes furniture shops in Edo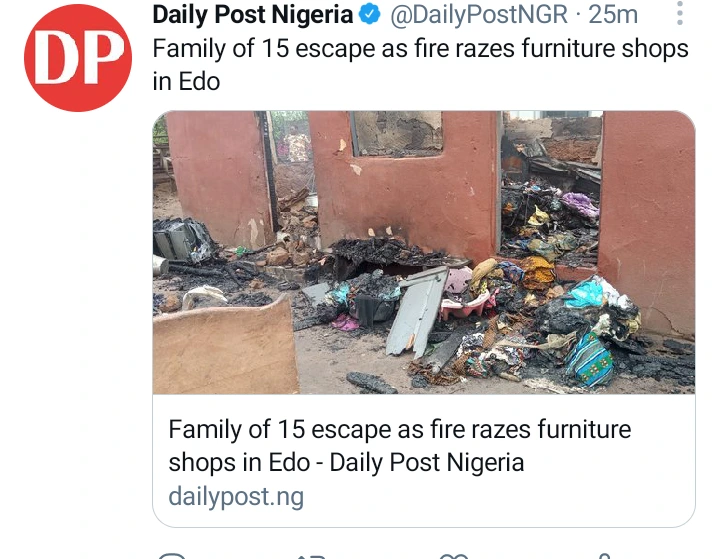 A family of 15 on Friday escaped being burnt to death in the inferno that engulfed a building in Ikpoba community, along Benin-Agbor Road, Ikpoba-Okha Local Government Area of Edo State.
Narrating how they escaped, Ibude Kelly said a relative had knocked on his door to alert him of the fire. He said although he was able to escape with his children and grandchildren, who were visiting, he could not salvage any of his belongings.
FRSC arrests 156 over speed-limit devices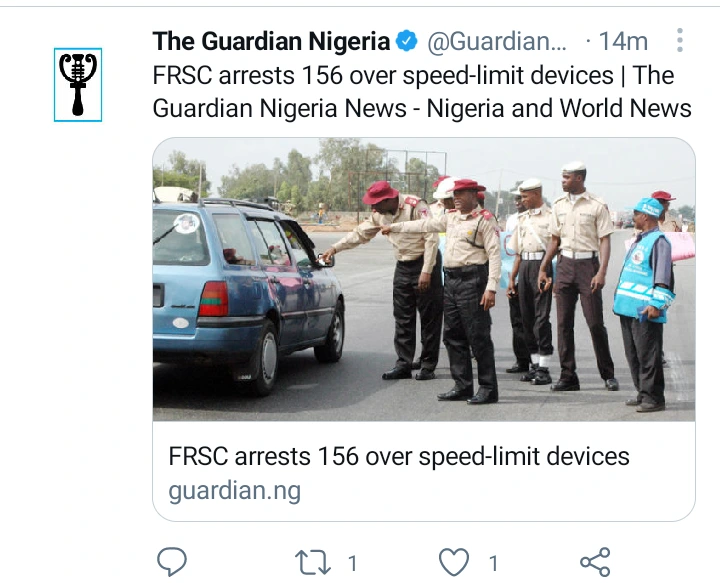 The Federal Road Safety Corps (FRSC), Lagos Sector Command, has arrested 156 traffic offenders for failure to install speed devices in trucks and commercial vehicles within the state.
Sector Commander, Olusegun Ogungbemide, said the enforcement was carried out simultaneously across the state with focus on speed limiting device violation, number plate violation and failure to generate passenger manifest by inter-state commercial vehicles.
How €400m Maritime Equipment Bought By Obasanjo Disappeared – Amaechi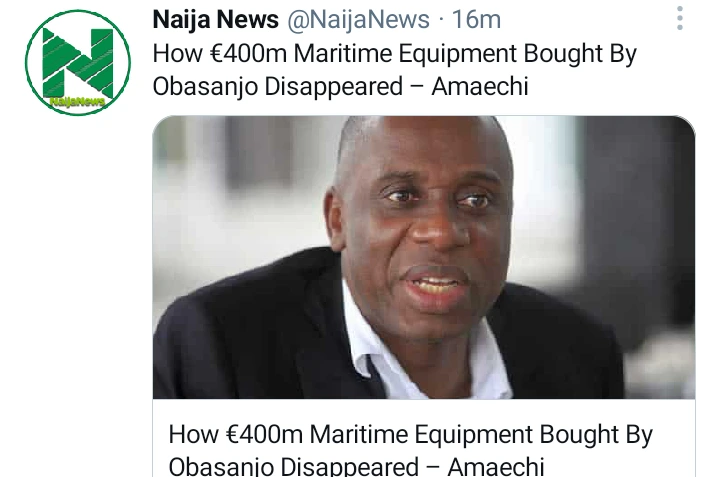 The Minister of Transportation, Rotimi Amaechi, has alleged that the €400 million equipment bought by the Olusegun Obasanjo government to fight insecurity in the maritime sector has disappeared.
He made this allegation at the inauguration of the Deep Blue Project at the ENL Terminal, Apapa Port, Lagos on Thursday.
The minister accused the Nigerian elite operating in the sector of unpatriotic acts, adding that a war was waged against him during the implementation of the project by stakeholders in the industry.