Pay Salary To Religious Leaders To Tackle Insecurity" –Imams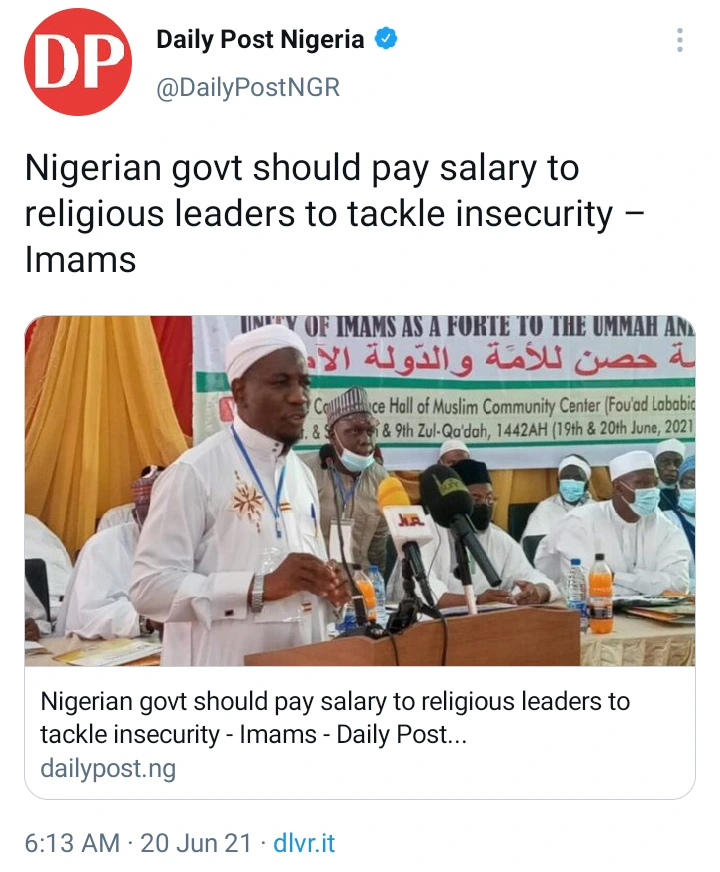 Photo Credit: Daily Post Nigeria
According to the committee of FCT imams initiative (CFII), religious leaders can aid in the fight against insecurity in the country.
According to Tajuddeen Adigun, chairman of the CFII, Imams and other religious leaders should be pay salary and included in the fight against insecurity in Nigeria.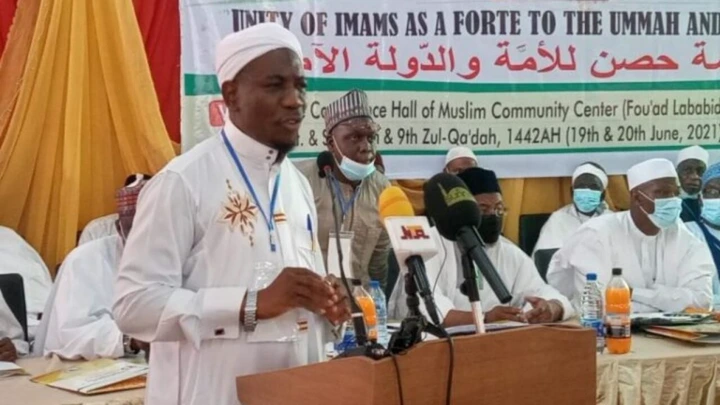 He spoke at the 17th extraordinary dawrah (conference) of the FCT Imams on Saturday in Abuja.
EFCC Boss Speaks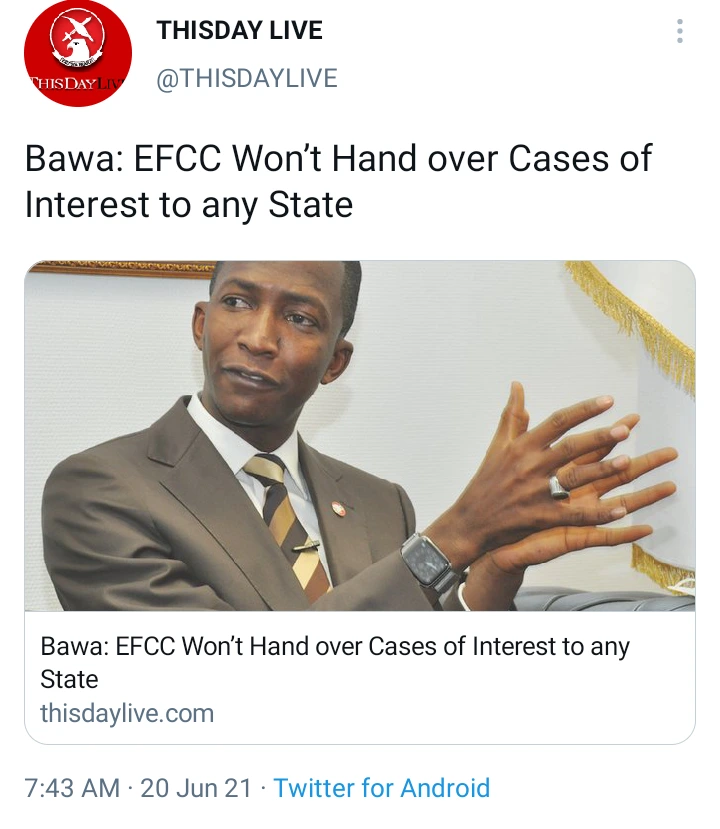 Photo Credit: THISDAY LIVE
Mr. Abdulrasheed Bawa, Chairman of the Economic and Financial Crimes Commission (EFCC), has stated that the commission will not hand over cases of interest to any state government under his leadership.
Bawa spoke against the backdrop of some states establishing anti-corruption agencies.
Anti-graft agencies have recently been established in Lagos, Kano, and Bayelsa states.
Some states anticipate that the EFCC will refer corruption cases involving their states to local anti-corruption commissions.
The EFCC chairman also denied requesting that bank management teams declare their assets to the commission.
10 Killed In Renewed Communal Crisis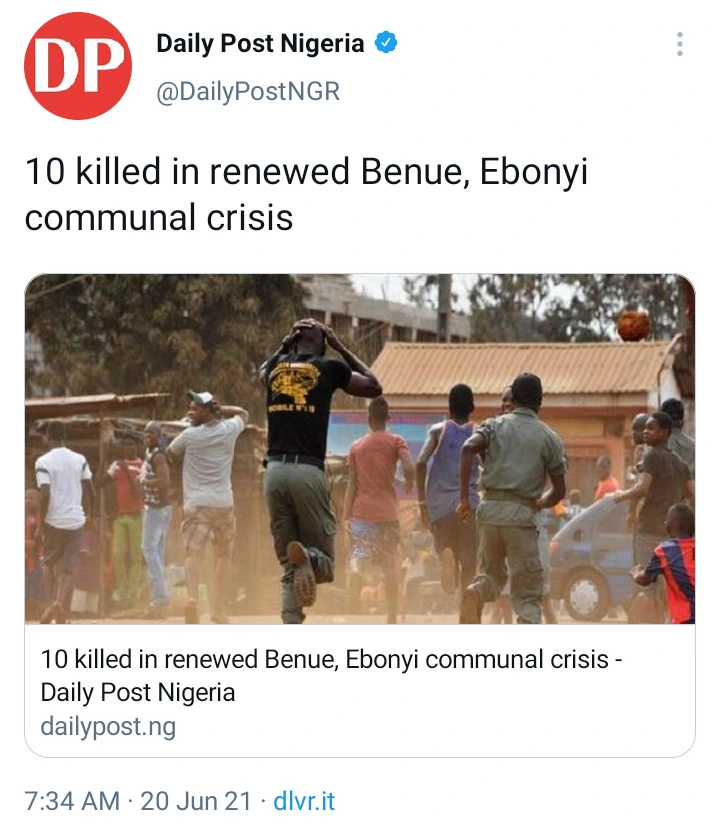 Photo Credit: Daily Post Nigeria
Ten people have been killed in a renewed communal conflict between Ezza and Effium natives in the border villages of Ado Local Government Area in Benue State and Ohaukwu Local Government Area in Ebonyi State.
According to reports, the age-old crisis resurfaced when the two rival communities clashed again, killing at least ten people and seriously injuring scores more.
S'East Govs, Set Up Committees To Engage Agitating Youths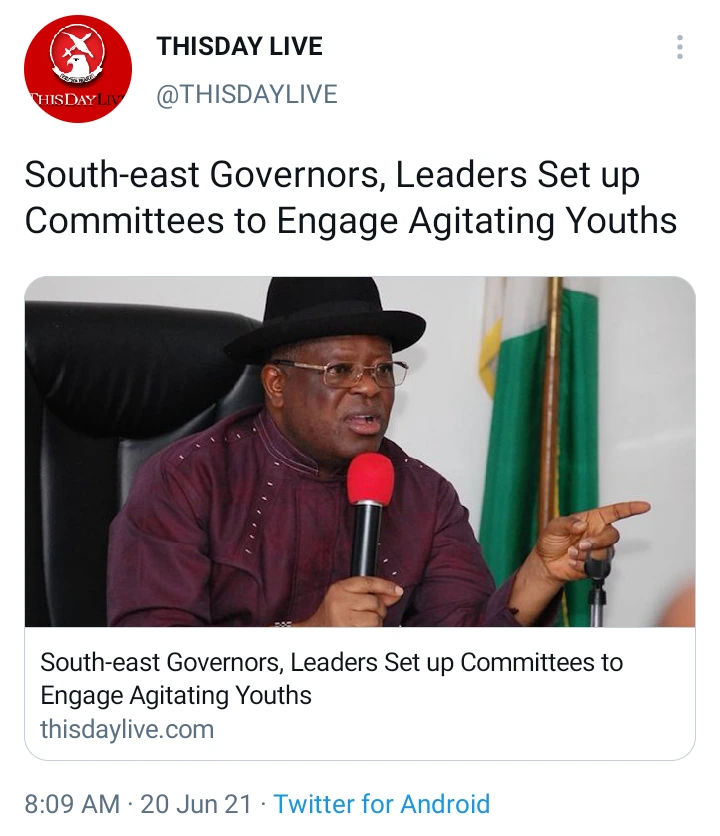 Photo Credit: THISDAY LIVE
As part of new initiatives for a lasting peace, leaders from the South-east zone announced the launch of various committees to engage agitating youths in the area.
This came after a meeting in Enugu State.
The leaders, who met for the second time in two weeks, reaffirmed their commitment to a united Nigeria and rejected the Indigenous People of Biafra's (IPOB) call for the establishment of a Republic of Biafra.
LASEMA Reveals Cause Of Lagos Tanker Explosion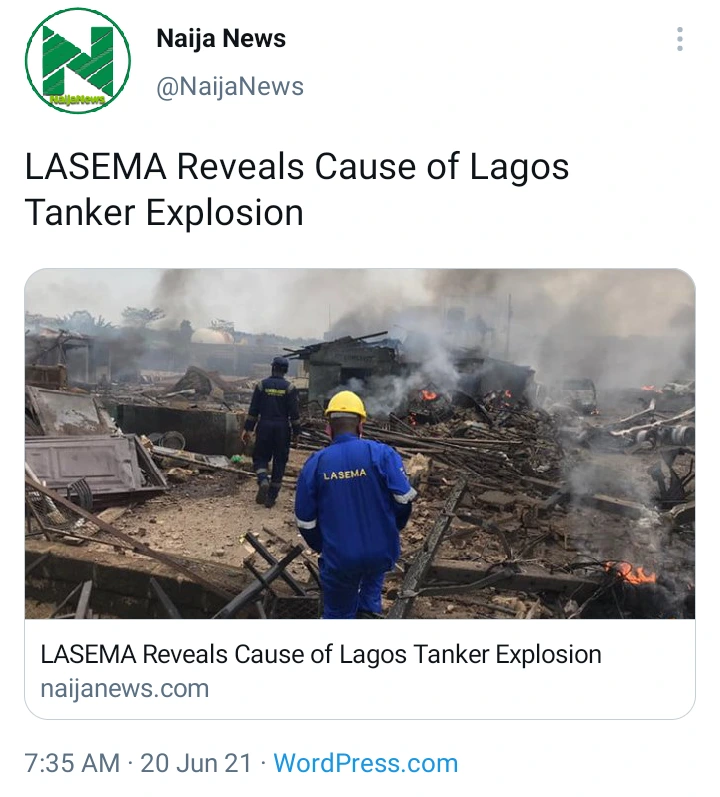 According to the Lagos State Emergency Management Agency (LASEMA), the recent tanker explosion in Ikeja was caused by a fire from a nearby restaurant.
According to reports, a leaking gas tanker exploded on Thursday, killing five people and injuring 13 others.
The fire is said to have severely damaged the Ogun State Property Investment Corporation (OPIC) Plaza building, which is located next to the Sheraton Hotel on Mobolaji Bank Anthony Way in Ikeja, and to have destroyed 24 vehicles.