The immediate past President of America, Donald Trump has reacted to the rising conflict between Israel and Palestine saying that America must always stand with and support Israel.
In a recent released by the former President, he blamed President Biden for allowing the conflicts escalate as a s result of his lack of support for Israel which Trump declared as the ally of America.
Trump stated that when he was in office, the world knew that the United States stood strongly behind Israel and also knew that there would be consequences if any of the enemy nations attacked Israel.
Trade Your Gift Cards, Bitcoin & USDT at the Best Rate
Without mincing words, Trump stated clearly that America must always stand with Israel and ensure that Palestine ends the violence, terror and rocket attacks. He added that America should always support the right for Israel to defend itself as a nation.
The Isreali/ Palestinian conflicts have escalated rapidly since Monday it started. According to Israel Defense Forces (IDF), the Palestine government led by Hamas has released over 1000 rockets into the territories of Israel. The rockets being released are being waged by the Israel's super Iron dome, the best air defense mechanism in the world which repels the rockets and bombs thrown into Israel.
In retaliation, Israel has unleashed their terror on marked locations harbouring the Hamas terrorists fighting them and the casualties and destruction have been huge. This has led to outrage on social media on how Israel is commiting massacre against Palestine.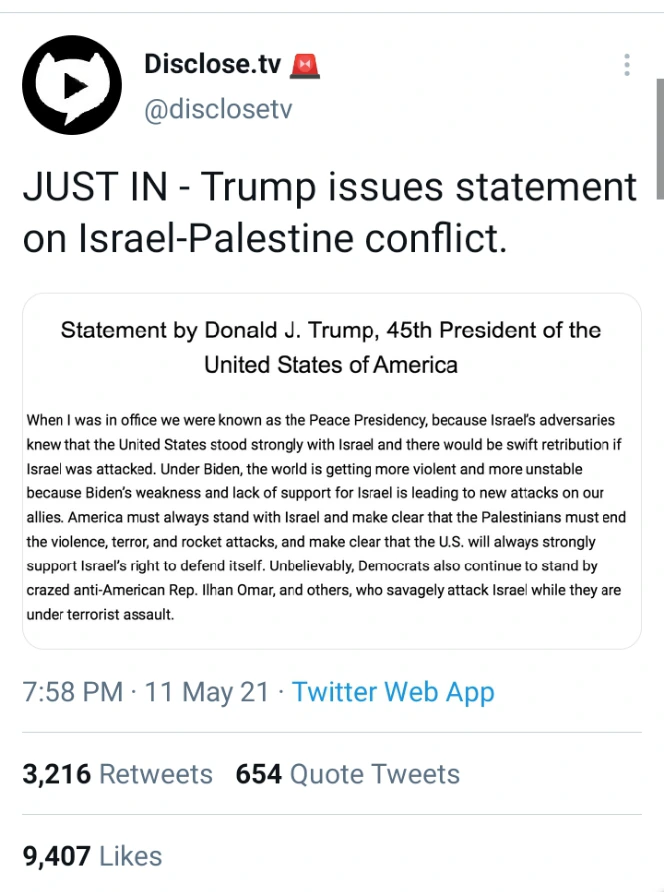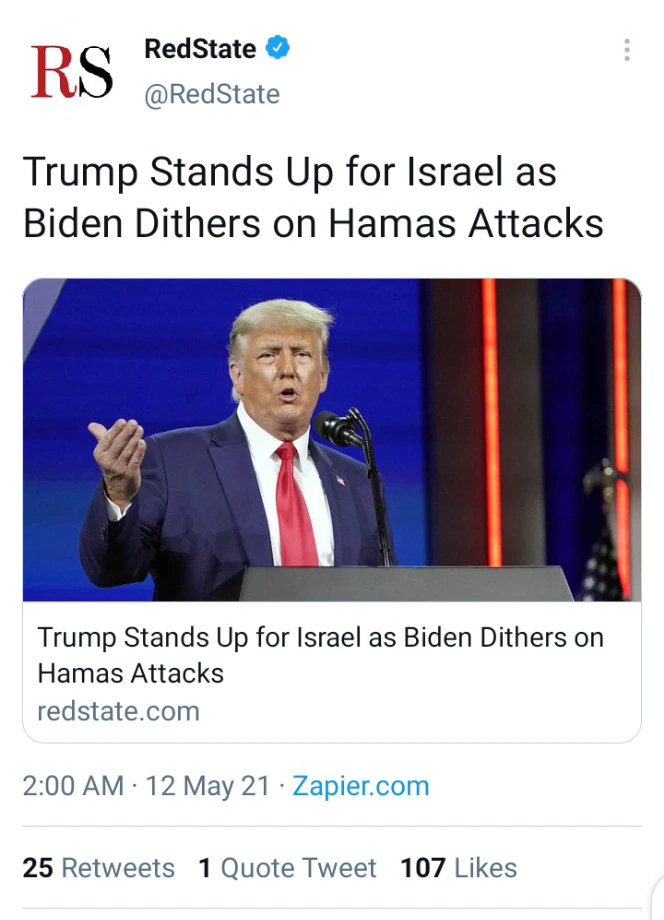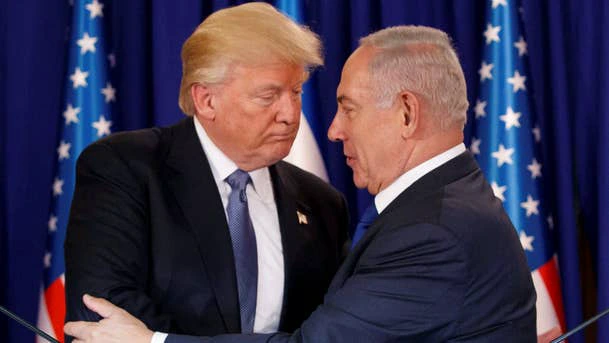 Trump's full statement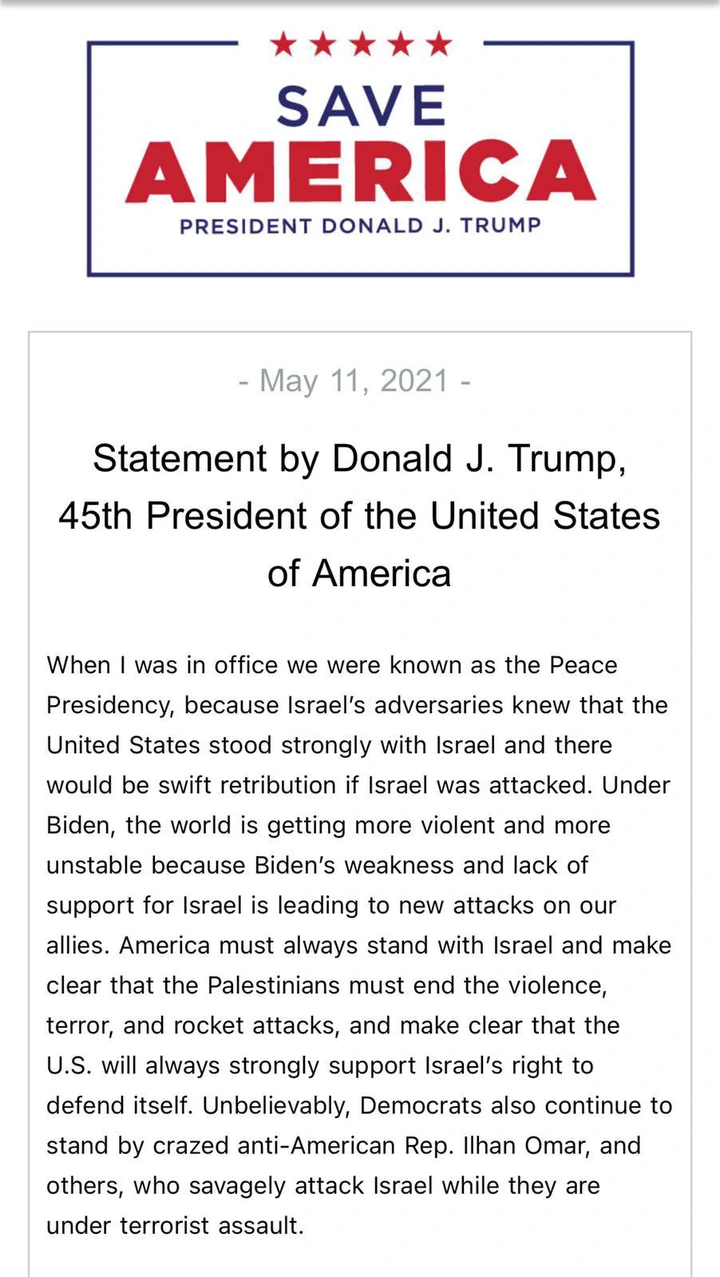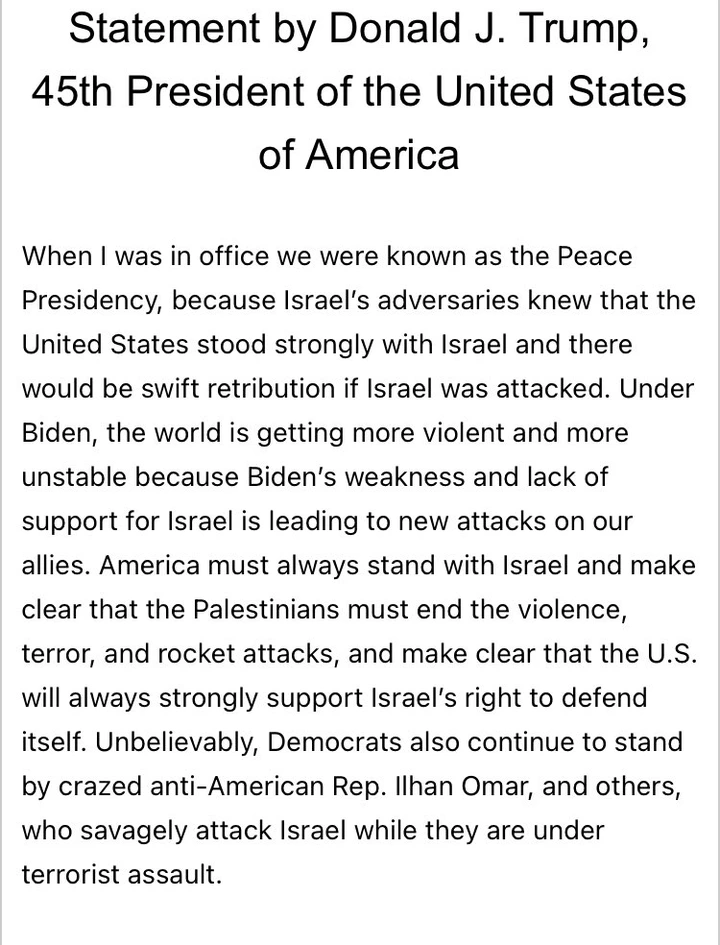 Watch the Israel Iron dome in action here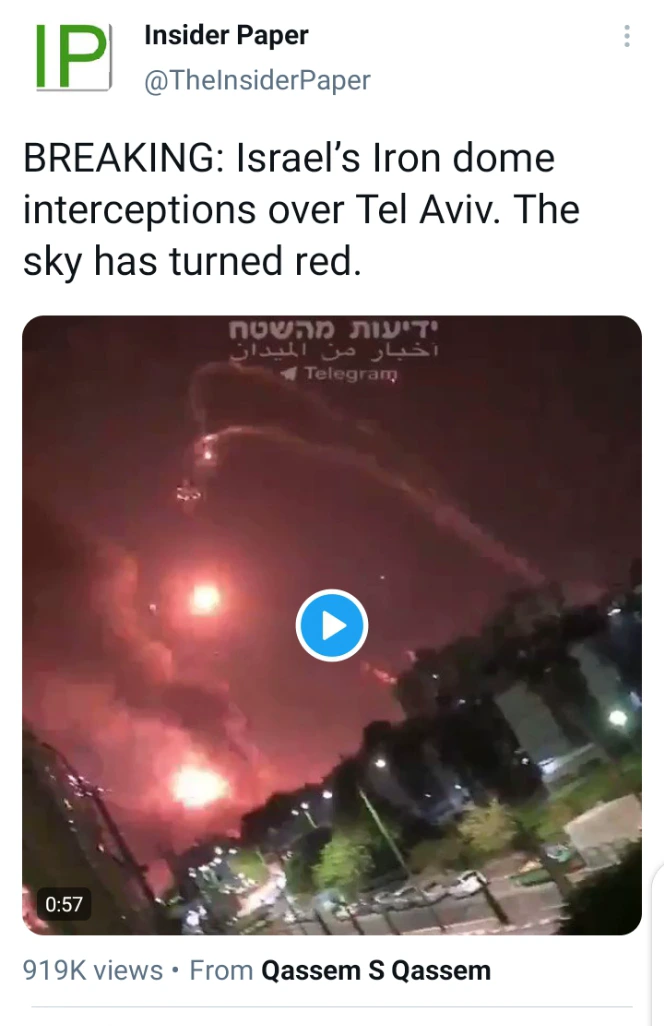 Photos of the destruction of Palestine cities by Israel