Former minister of Aviation, Femi Fani Kayode has challenged the federal government over the recent move to prosecute Nigerians who are still using Twitter despite the suspension by the federal government.
Recall that after the microblogging platform was suspended by the federal government, some Nigerians downloaded virtual private network to allow them still access the platform.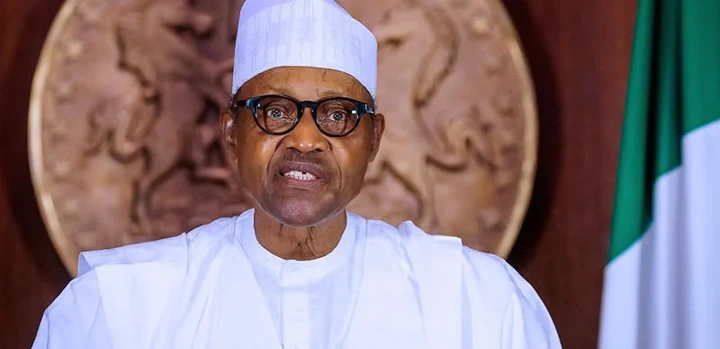 (President Buhari)
As a result of this, the federal government gave instructions for the arrest and prosecution of Nigerians who are still using Twitter.
Reacting to this, Femi Fani Kayode took to his Twitter handle some minutes ago to notify the federal government that he is still using Twitter.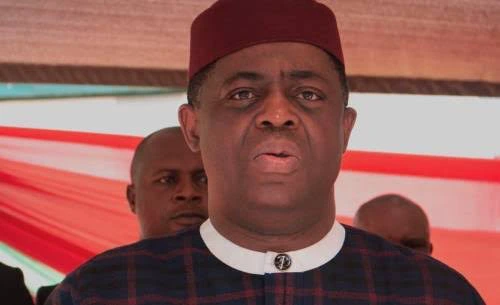 (Femi Fani Kayode)
"I have Tweeted, I challenge you tod do your worse!" He started his Tweet some minutes ago.
The former minister went ahead to say that the federal government can not threaten, intimidate or silence a lion. See what he wrote below.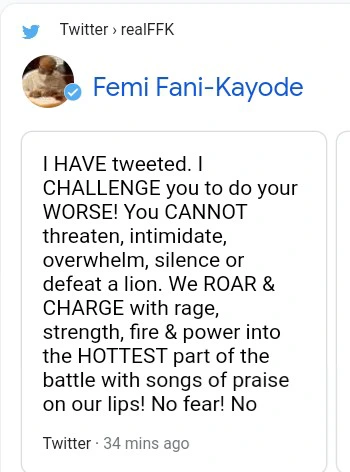 What is your opinion on what Femi Fani Kayode has just aid?
Please share your opinion and also share this post.