The United States of America has expressed its willingness to invest in food production here in Nigeria, West Africa in general.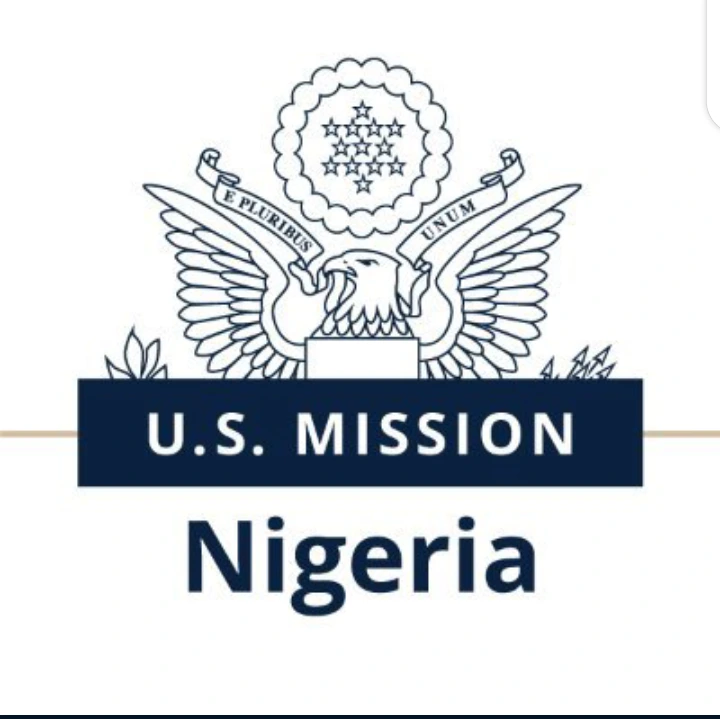 According to the recent tweet by United States Mission in Nigeria, the U.S. government will be funding a research program on garri production. The American Soybean Association will be partnering with the U.S. Department of Agricultural to help countries in West Africa to commercialized the production of garri using soul flour processing.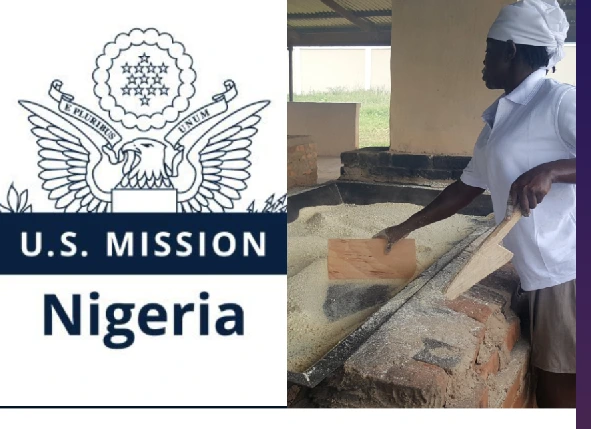 See tweet below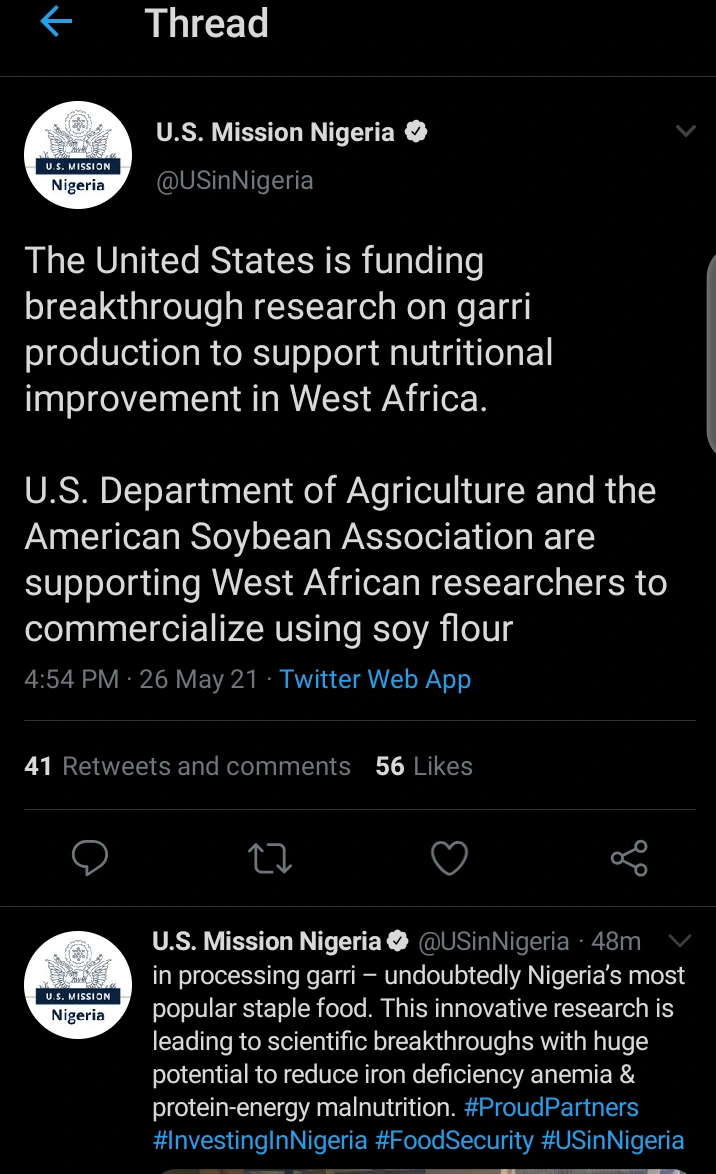 "The United States is funding breakthrough research on garri production to support nutritional improvement in West Africa."
"U.S. Department of Agriculture and the American Soybean Association are supporting West African researchers to commercialize using soy flour in processing garri – undoubtedly Nigeria's most popular staple food. This innovative research is leading to scientific breakthroughs with huge potential to reduce iron deficiency anemia & protein-energy malnutrition."
The aim of this program and collaboration between the U.S. government and West African countries is to reduce iron deficiency and protein-energy malnutrition. This development will benefit farmers especially those who fully into cassava production.