There have been varieties of reactions on the video of a young lady, who is mentally challenged, but, speaks as though she is in her right state of mind. A lot of people have dropped their opinions on what they think about the lady.
Some are saying that she might have been under the influence of drug and they were looking for how to help her get back to her normal senses. The beautiful young lady, who is believed to be mentally challenged, was being interviewed by a woman, who seemed to be interested in what he lady had to say.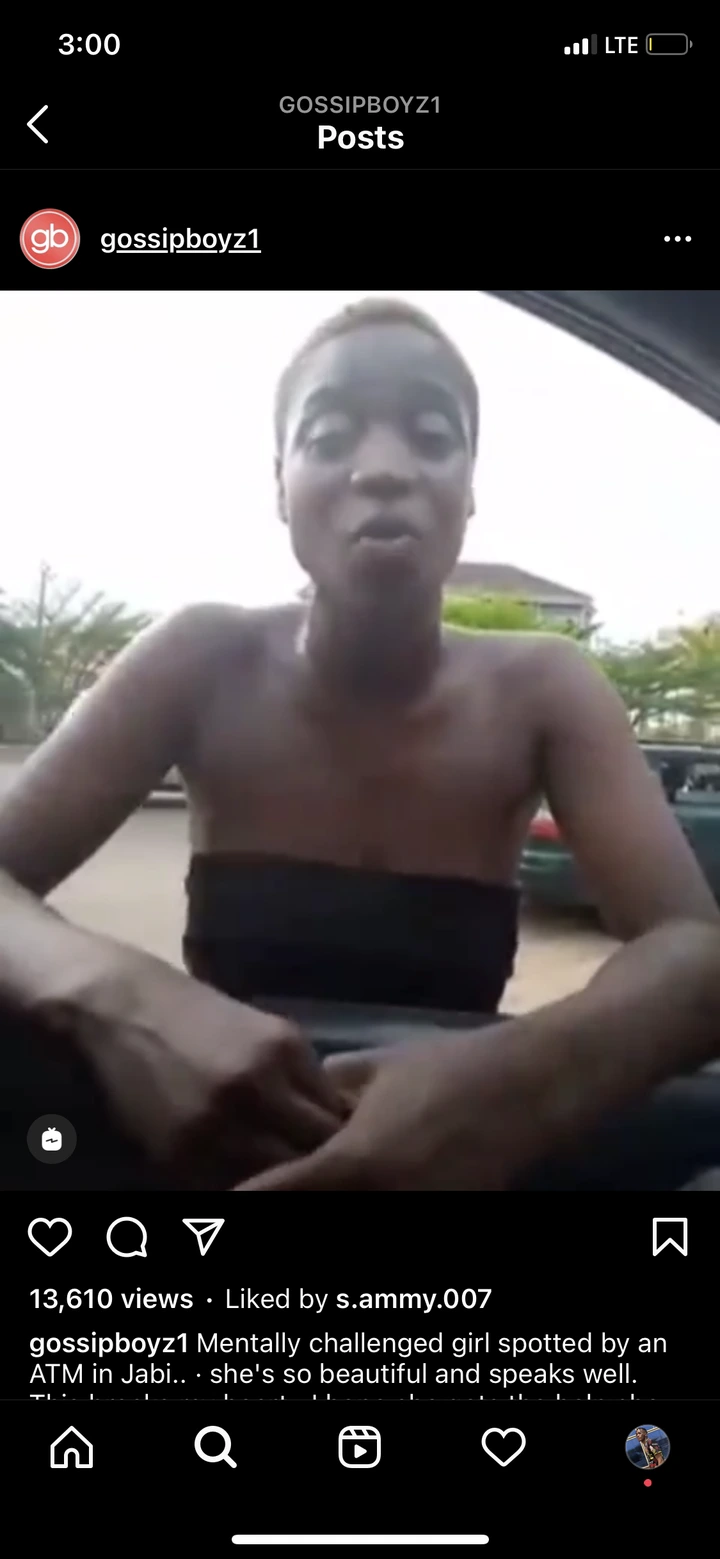 Trade Your Gift Cards, Bitcoin & USDT at the Best Rate
She interviewed her from her car, asking her a lot of questions, in which the young lady was answering her correctly, but at the same time, displaying abnormalities.
The woman in the video asked for her name and where she is from, she answered her and told her everything. The mentally challenged lady went on to talk about her life. She also mentioned things like drug abuse and how her friend tried to use her for ritual.
She was explaining these things in a way that one wouldn't have thought that she is suffering from any mental illness. The young lady looks beautiful and was not looking all unkempt, but, she looks like she has been roaming about the streets and doesn't have a place to stay. The mentally challenged girl also talked about Nigerian government, talking about how it has influenced her life.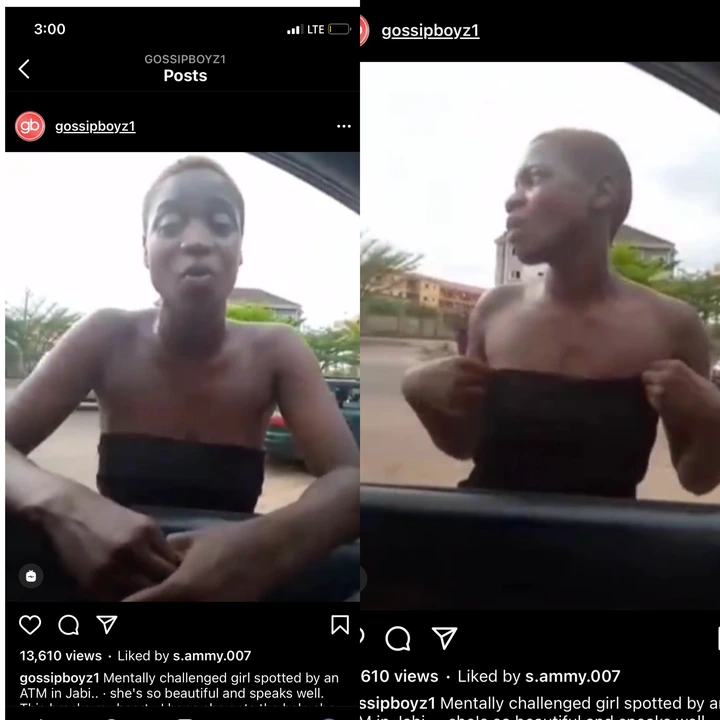 A lot of people find this so heartbreaking. They were wondering what might have happened to the poor young lady, which put her in such state. Some people made it known that they are willing to help the young lady, if they can locate her. Her Facebook username was traced by the name she gave and it was authentic.
Look at some reactions to the lady's video