There is a video of the Governor of Niger state partying hard in the midst of the severe security challenges his state is currently going through, the man was seen dancing with his friends and colleagues.
The video was shared by Reno Omokri, the former special adviser to former president Goodluck Ebele Jonathan on his official Twitter handle a few minutes ago, he said that the Governor is busy partying while his stating is crashing.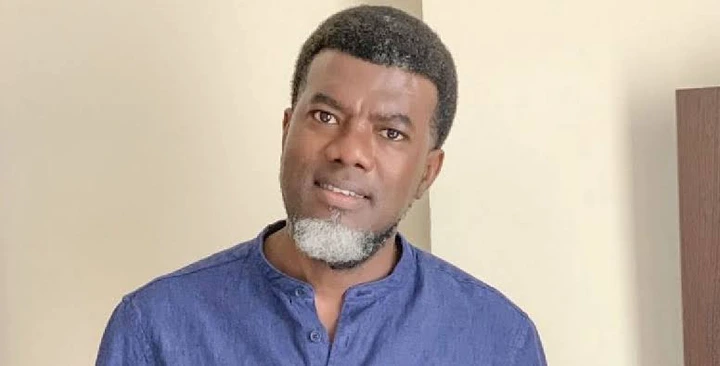 Many people have been commenting on the video shared by Reno Omokri on his official Twitter handle and his YouTube channel, some said they has always known that the governor cares less for that happens to his people.
Niger state has been one of the state with the most Kidnap cases, apart from Kaduna State and a few others. The Governor, Abubakar Sani Bello who is a member of the All Progressive Congress, APC confirmed the presence of Boko Haram terrorists in the state on the 27th of April 2021.
With the growing insecurity, not just in his state but the entire country, is it right for the Governor to be seen in such parties? Partying like nothing is happening that is risky to the lives of the people he is governing.
I would share some reactions here, but for the policy of this platform and the sake of harm to the community, I suggest you get to Reno Omokri's Twitter page and check it out for yourself.
Here is the video of the Governor of Niger state, Abubakar Sani Bello partying hard while his state is in a mess.
Here is what Reno Omokri Tweeted a few minutes ago;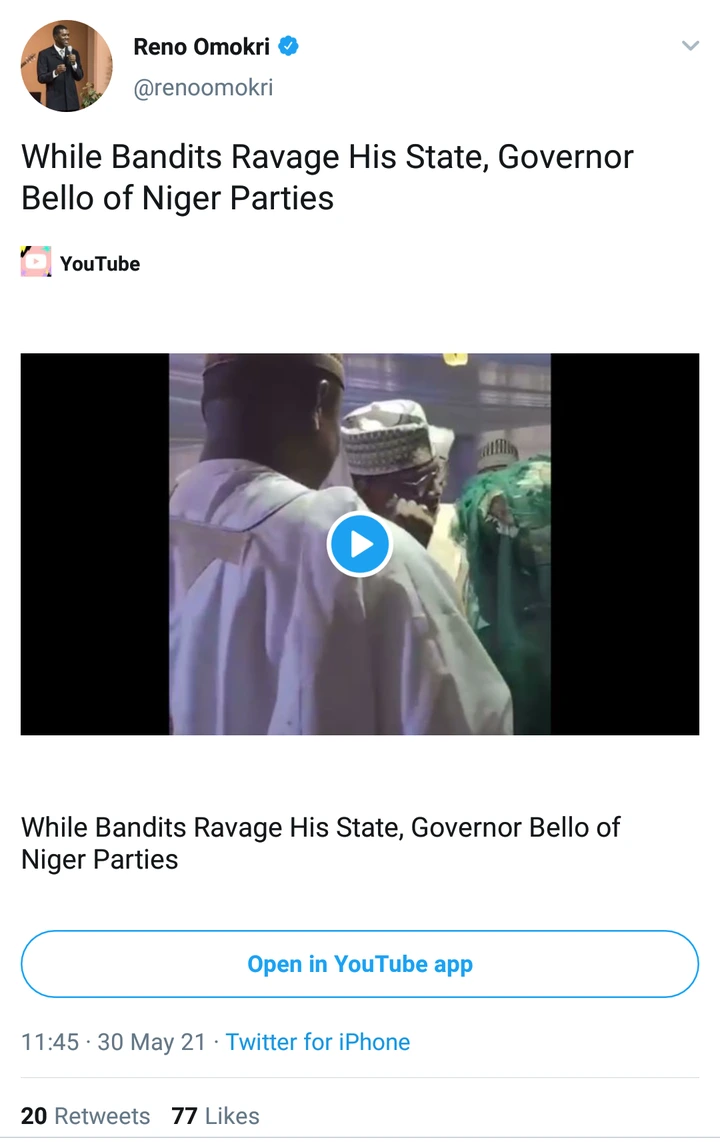 What do you make of this? Is this the right time for partying and dancing in public places?