Yesterday's BBN reunion show was mainly focused on, Ka3na, Lucy and Kaisha. During the conservation between these 3 housemates, they all revealed various things about each other. Stay tuned as read what happened between these 3 housemates below.
Looking at all the previous reunions, a lot of things has been happening and hidden things that happened in the house are being revealed by the housemates for the world to see.
However, during last night reunion show, Kaisha and Lucy started exchanging words which prompted Kaisha to throw the pillow that she was holding at Lucy. Lucy reacted by wanting to beat Kaisha, she then walked out of the house.
Trade Your Gift Cards, Bitcoin & USDT at the Best Rate
See screenshots from what happened between these two housemates below:-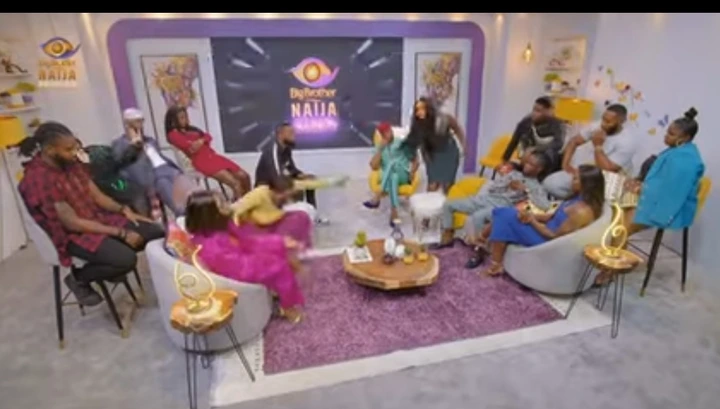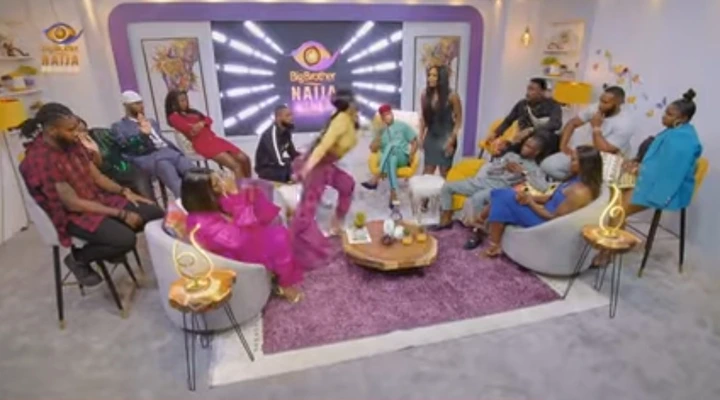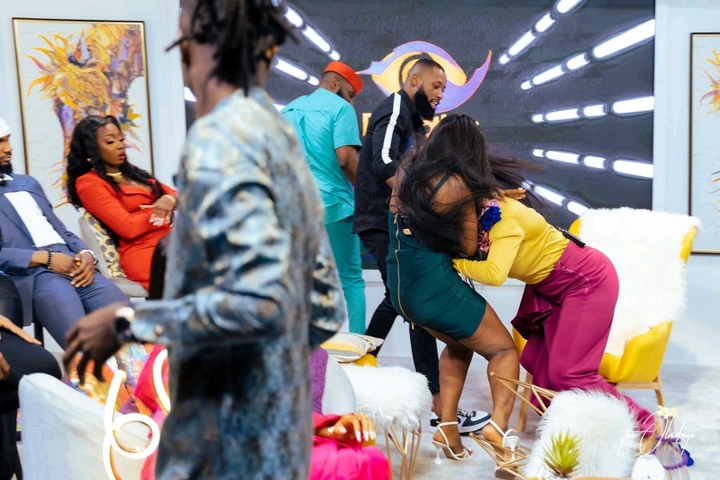 Ebuka, Tochi and Laycoon left their seats after Kaisha and Lucy got into a fight.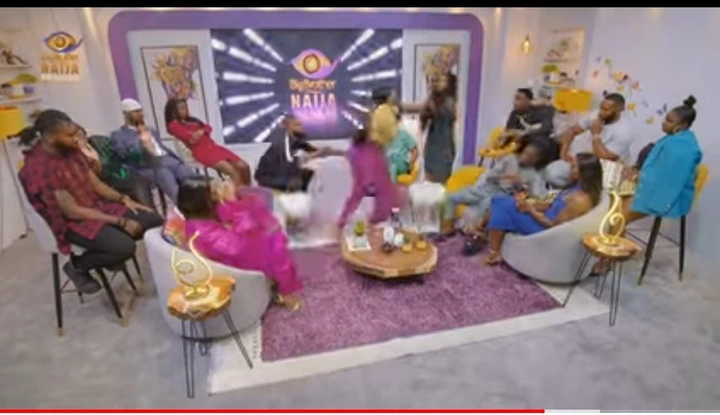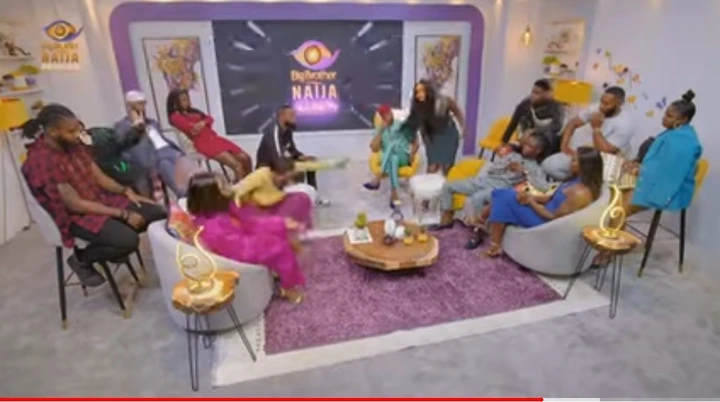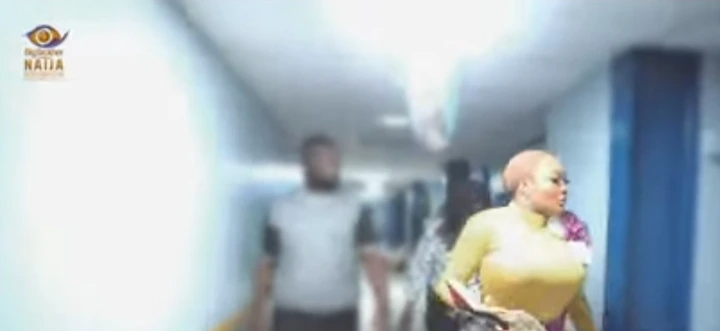 (Picture credit: Bigbronaija)
What can you say about this? Kindly share with us your opinion on the Big Brother Naija reunion.
Watch the video here