Reno Omokri the former Special Assistant to President Goodluck Jonathan of Nigeria, has taken to his Twitter page to share a tweet that melted the heart of his followers. In a tweet some hours ago, the Lawyer and human rights activists gave the only condition that will make him a supporter of the present rule of government.
Speaking to a fan name Muhammed who said that he like Reno Omokri even though he(Omokri) is not a supporter of this administration, he said that he will become a supporter of President Muhammedu Buhari if he forgives the Igbos and embraces the same way he embraces the citizens of Niger Republic. Here is his statement below.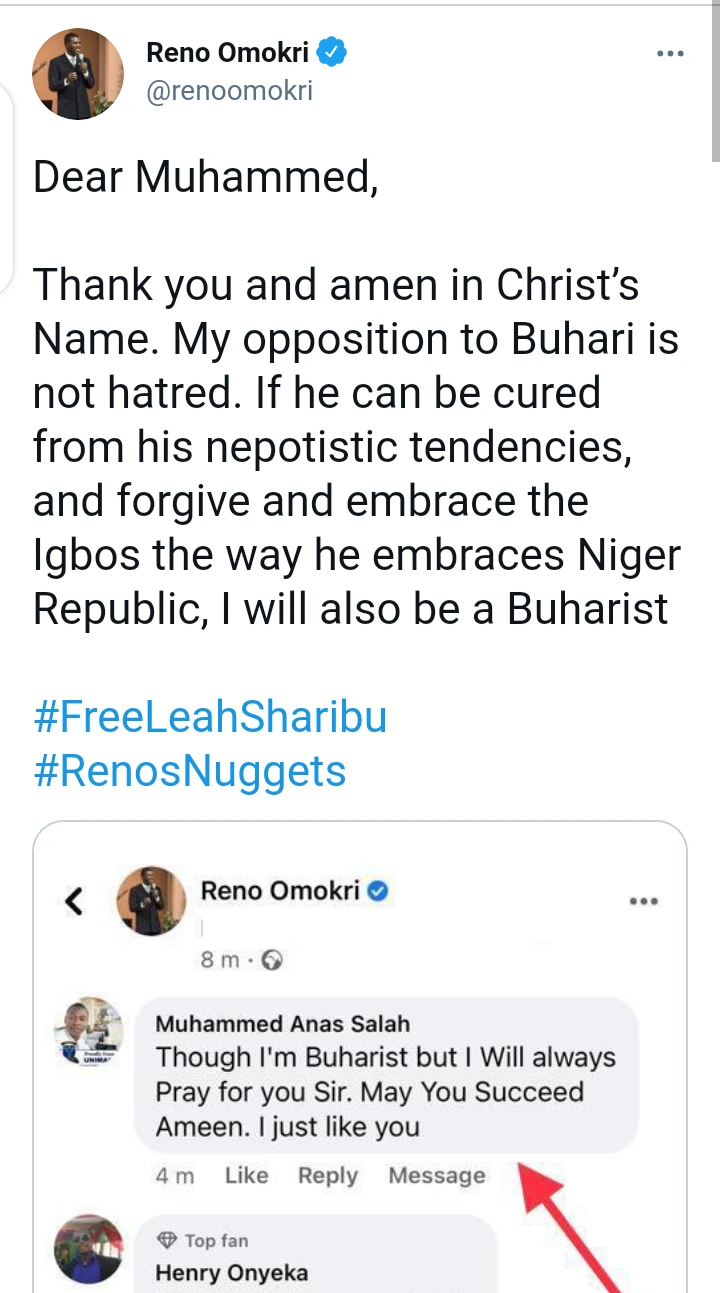 "Dear Muhammed,
Thank you and amen in Christ's Name. My opposition to Buhari is not hatred. If he can be cured of his nepotistic tendencies, and forgive and embrace the Igbos the way he embraces the Niger Republic, I will also be a Buharist."
The reactions in the comments section of the tweet show how pleased his followers are on his stand. Although some of the replies he got on the tweet were saying that they don't need the forgiveness of the President as they have done him no wrong, I still find the reply of a certain man named Joshbriliem.immanuel very much appealing, he said as I quote; – "Mr. Omokiri I'm deeply touched by this post of yours. Thanks for showing this level of love to us. I'm an Igbo man everything about Nigeria and her Fulani caliphate rulers twist against the Igbos God bless you real good Sir I'm for attacking you on the Twitter I perceived against MNk"
What Do you think? What does Omokri mean by forgiving the Igbos and embracing them like other states in the country? What did the Igbos do against the president that they should be forgiven by him? The comment section is open, so you can have your say below.