A 30 years old lady born with a disability has revealed that she might die single. This lady has been identified by the name Mary. Below is a picture of this Lady:
According to her, she might die single because men consider her to be the ugliest woman in the world, but she is unconcerned.
She said she knows that she is the most beautiful girl in the planet. Anytime she looks in a mirror, she always admires herself.
Mary revealed that anytime she goes to sleep, she suddenly loses her hair. The most surprising part is that she does not locate her hair on the bed after waking up from sleep.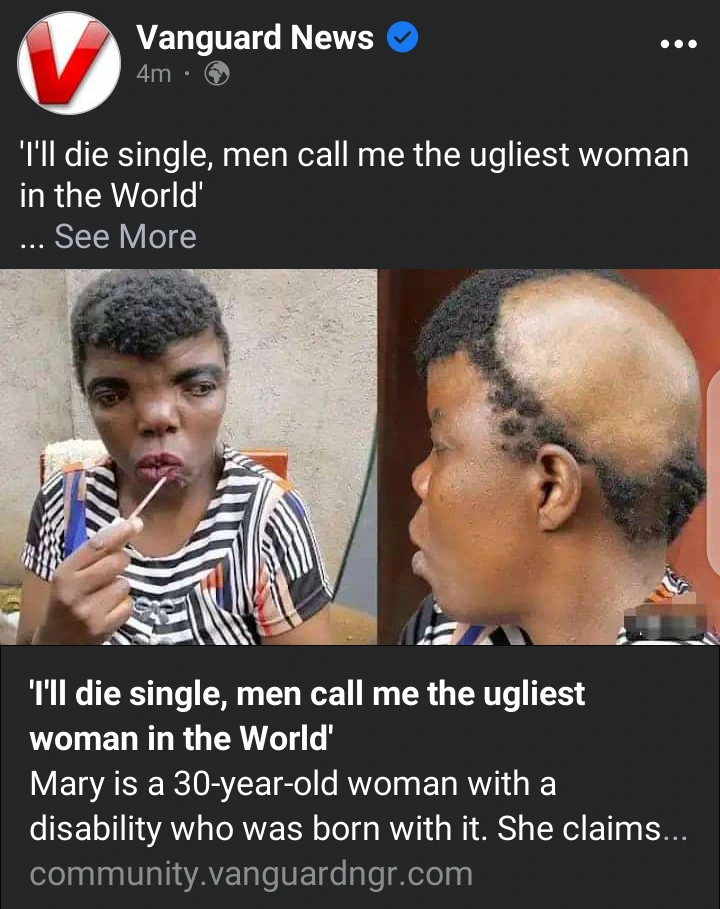 She said some people refer to her as an animal, while others regard her as world ugliest woman, but that does not bother her anymore.
Mary said her goal was to be a model, and she has not still given up on her dream.
As a reader, what so you think about this?