President Muhammadu Buhari has reacted to the series of uprisings across the country. President Buhari was, on early Tuesday, paid a courtesy visit by the officials of the Independent National Electoral Commission (INEC). The INEC staff went to inform the president about the rate at which their state headquarters are being destroyed by hoodlums. In President Buhari's Press Release, he warned the hoodlums and promised the citizens that his government will rise above the challenges.
Excerpts from his Press Release are highlighted below:
Trade Your Gift Cards, Bitcoin & USDT at the Best Rate
"I receive daily security reports on the attacks on critical national infrastructure, and it is very clear that those behind them want this administration to fail. Whoever wants the destruction of the system will soon have the shock of their lives. We've given them enough time, President Buhari insisted.
President Buhari, while indirectly addressing security threats being posed by the secessionist groups, mostly in the southeast, he said "many of those misbehaving today are too young to be aware of the destruction and loss of lives that occurred during the Nigerian Civil War. Those of us in the fields for 30 months, who went through the war, will treat them in the language they understand.
President Buhari's Press Release contained five paragraphs but the two paragraphs quoted above are receiving reactions from fellow citizens.
How will you best react to this Press Release and the messages contained, therein?
The complete Press Release is as shown in the screenshots below: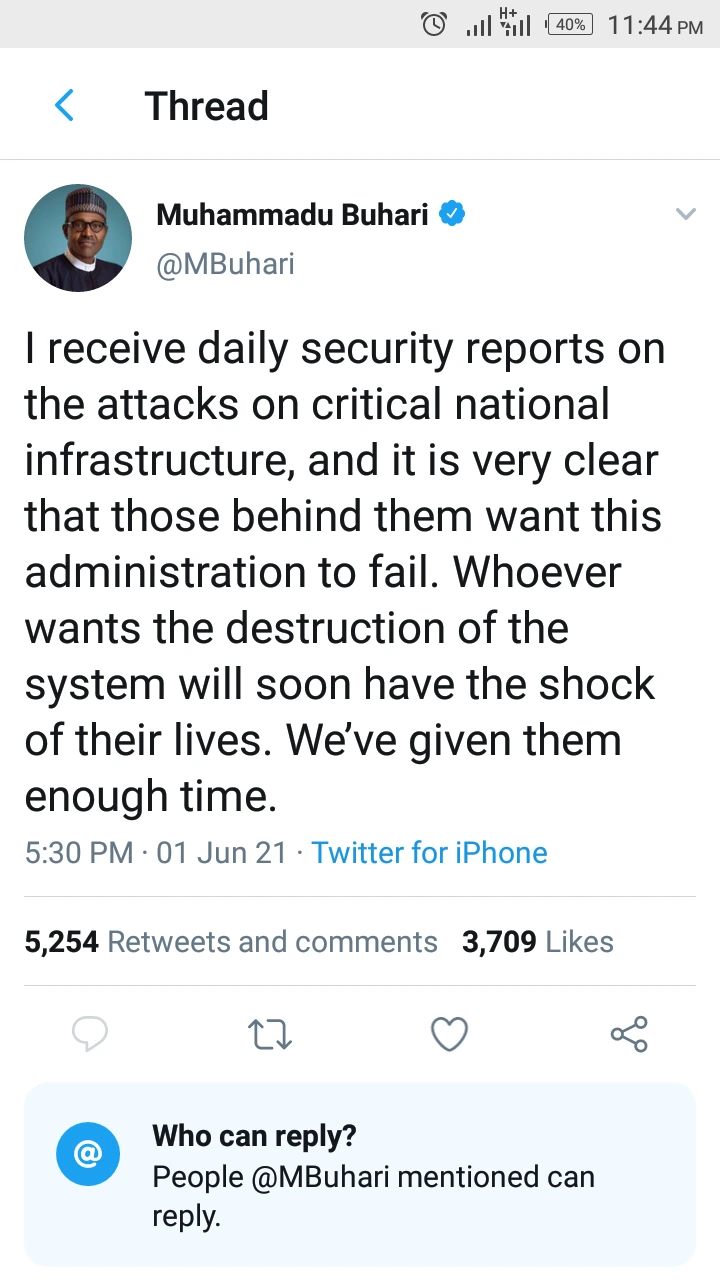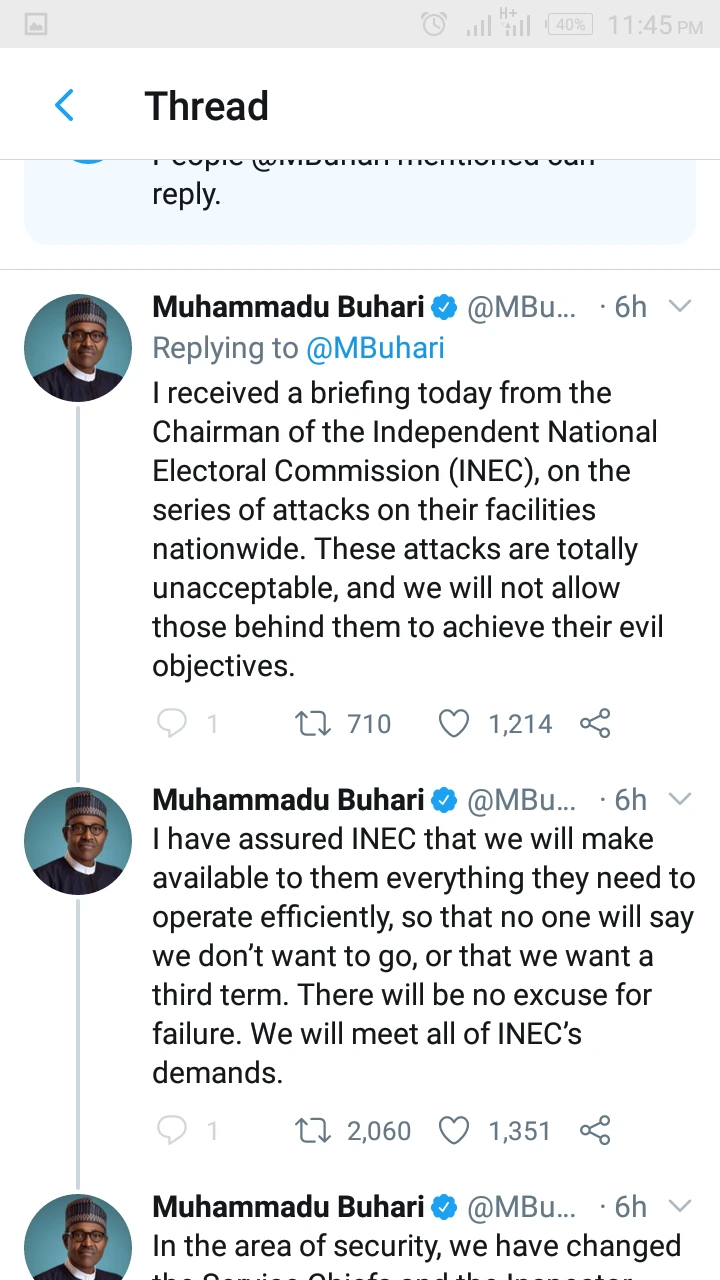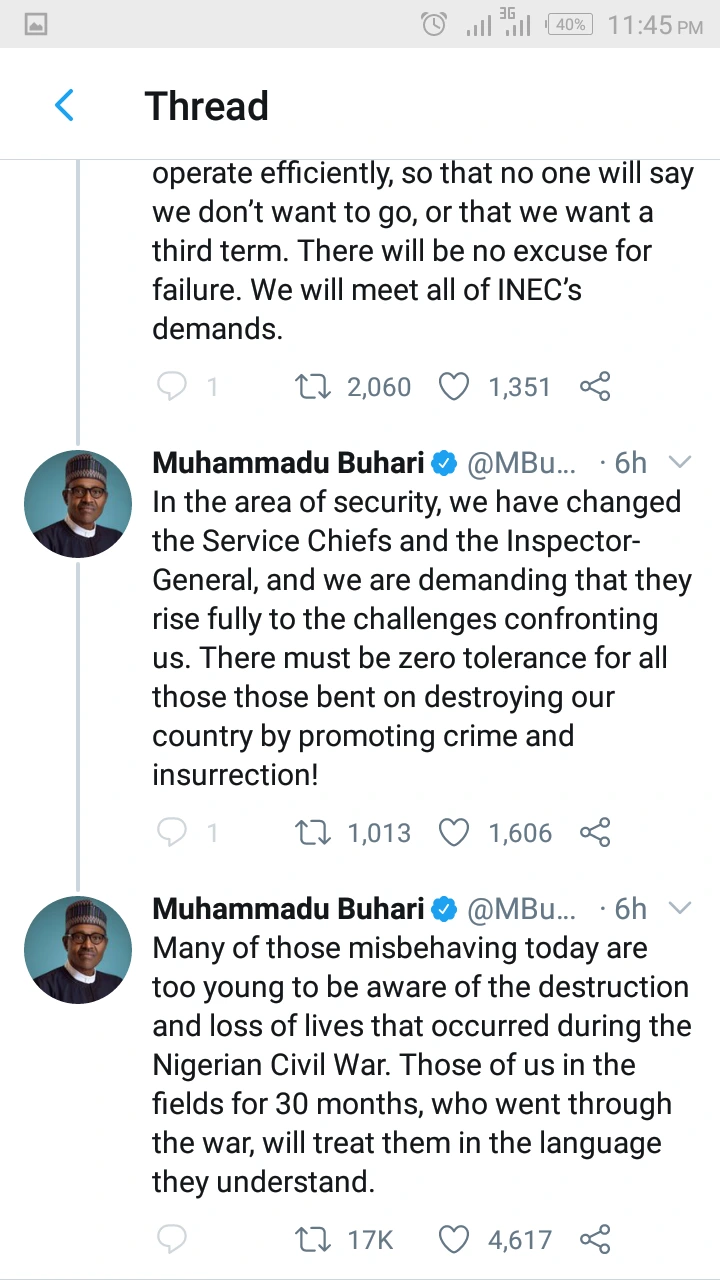 Content created and supplied by: Om