"Wonders Shall Never End"-See What Was Found Inside A Statue Of Mary That Was Leaving Nigeria For Abroad (Photos)
ALSO READ:  Lady, Akua Saucy, in tears after nυde photos and videos she sent to guy for GH¢50 got leaked
The pressure to get rich quick has forced our brothers and sisters to venture into smuggling drugs and they hid these hard drugs in the most unimaginable places.
According to reports from The Nation Newspaper, The National Drug Law Enforcement Agency (NDLEA) has intercepted 140 grammes of methamphetamine hidden in a statue of Mary by agents embedded in two courier companies in Lagos State.
Methamphetamine is highly addictive and illegal drug. It's popular because of its strong euphoric effects, which are similar to cocaine's. The lllegal drug which was hidden in a statue of Mary was it was on its way to the Philippines. See photos below
ALSO READ:  "He Must Be Sacked"- See What A Teacher Did To An 11-year-old Child In School, That Got People Talking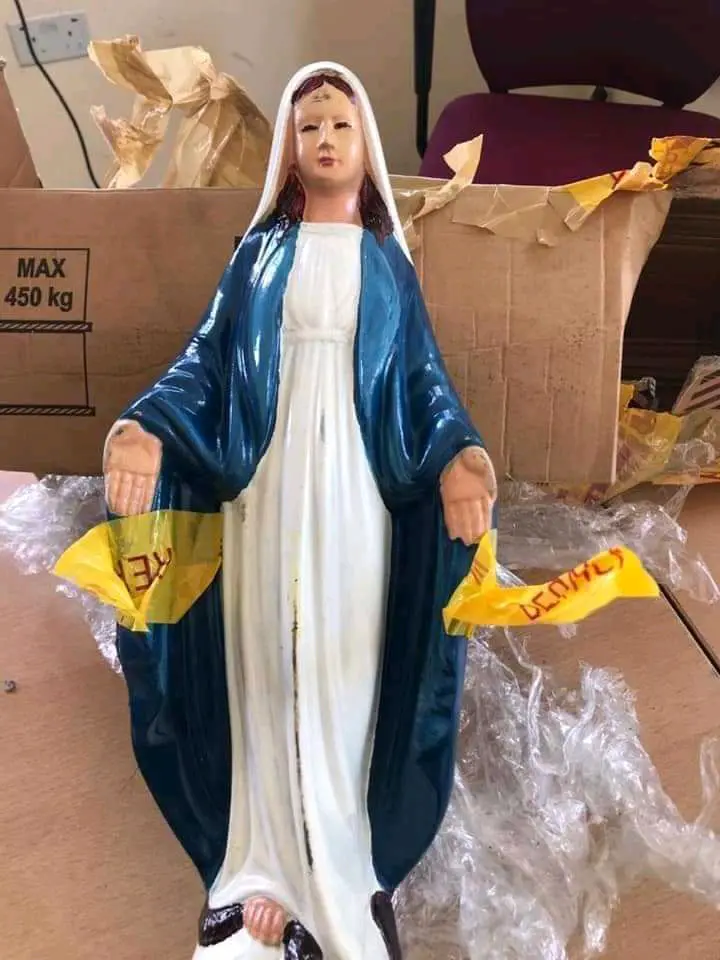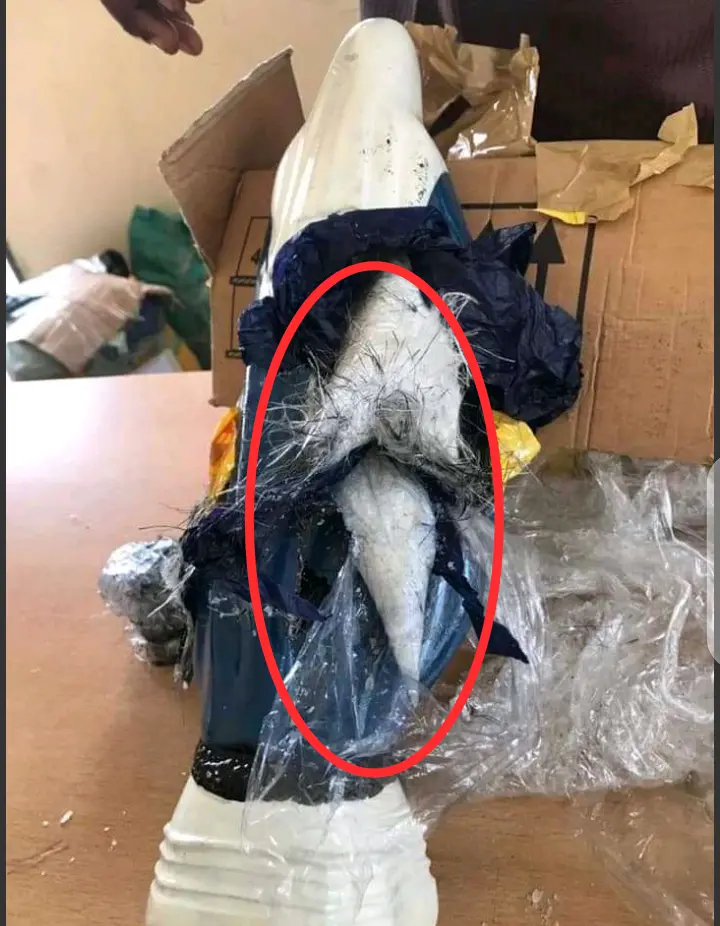 In addition, 500 grammes of heroin, hidden inside auto spare parts and destined for Canada, were also seized. See photos below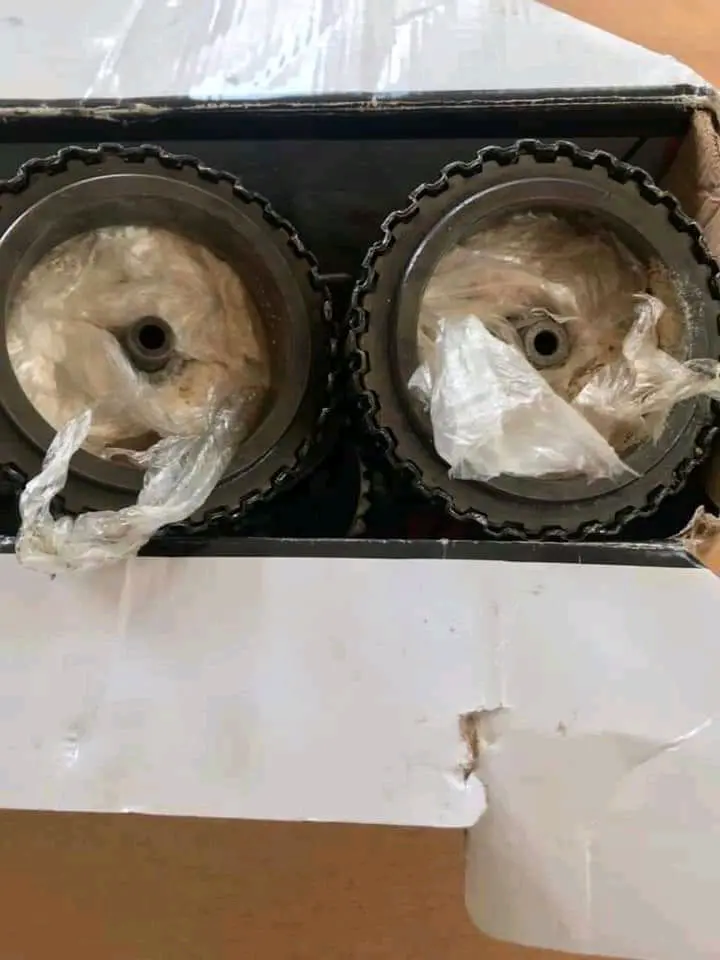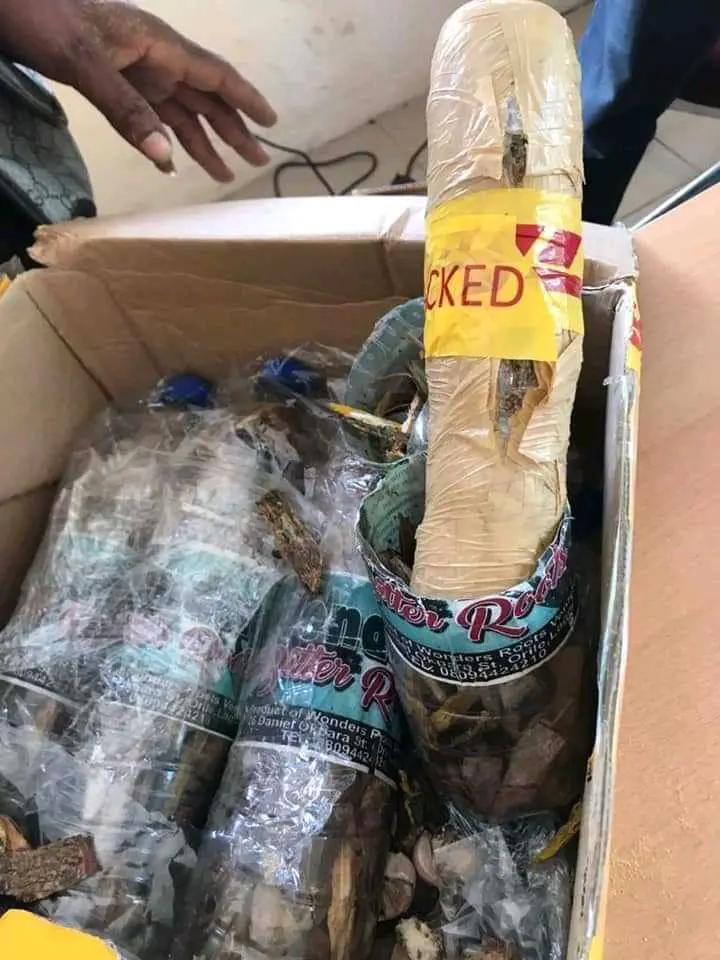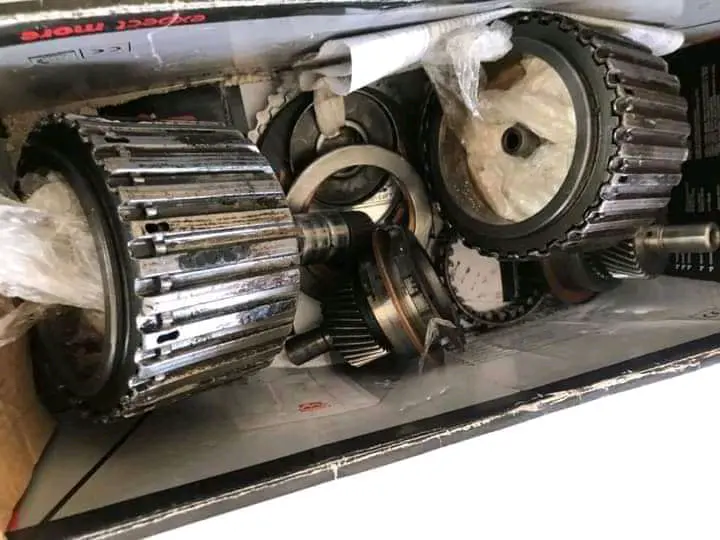 There is a famous proverb that greed begets sin and sin is the cause of death. The love for money has blinded the eyes of our brothers and sisters to the extent of hiding drugs inside a Statue of Mary.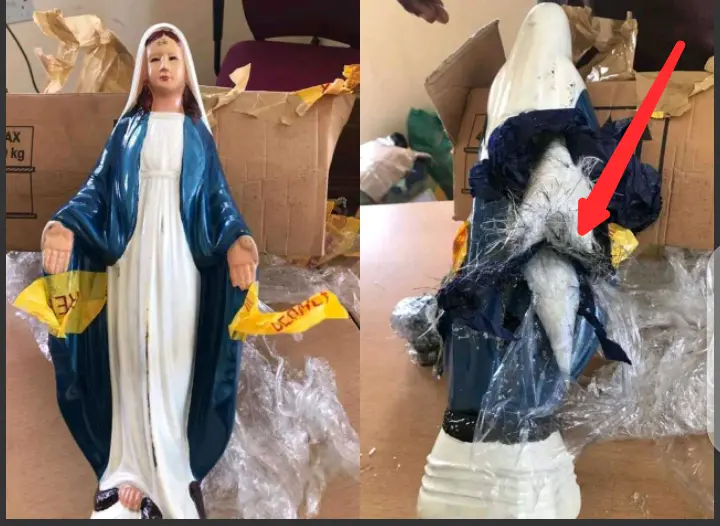 What's your thoughts on this? Drop a comment and share with others