A handsome young man known as Kolamide on Twitter, shared a picture of the food he bought from a fast food vendor, that had a nail instead of a toothpick. He captioned the picture, this is wrong.
See Kolamide's post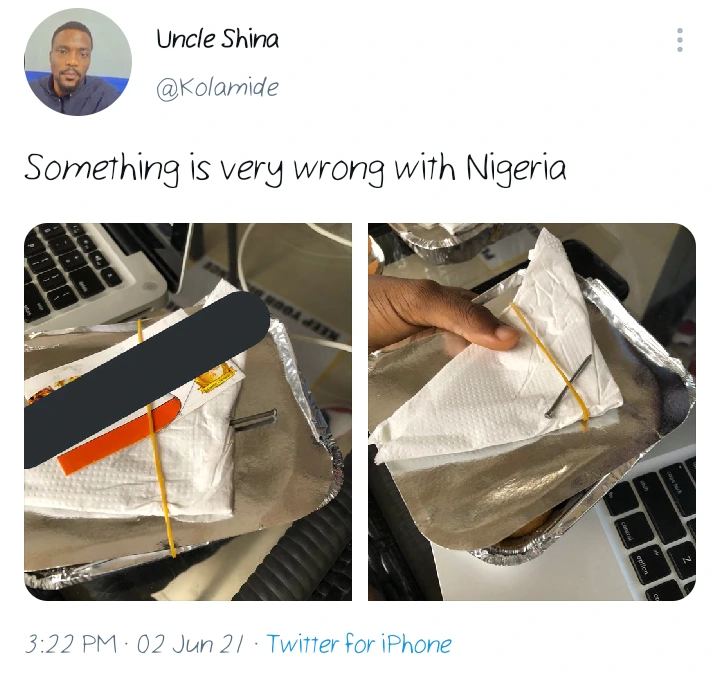 Trade Your Gift Cards, Bitcoin & USDT at the Best Rate
Pictures of the food bought by Kolamide that had a nail instead of a toothpick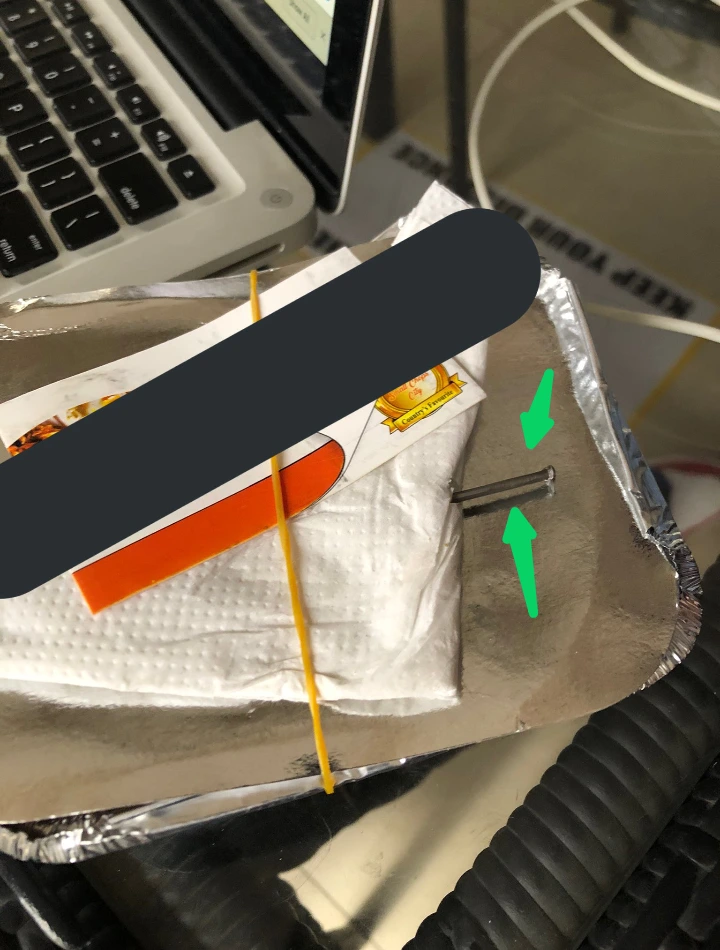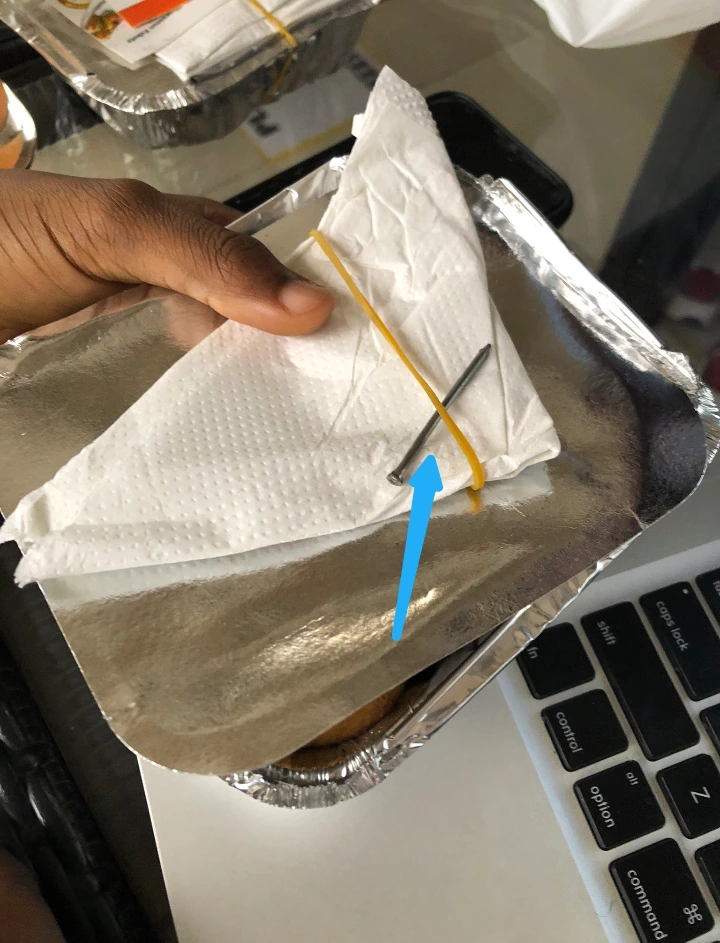 Picture of Kolamide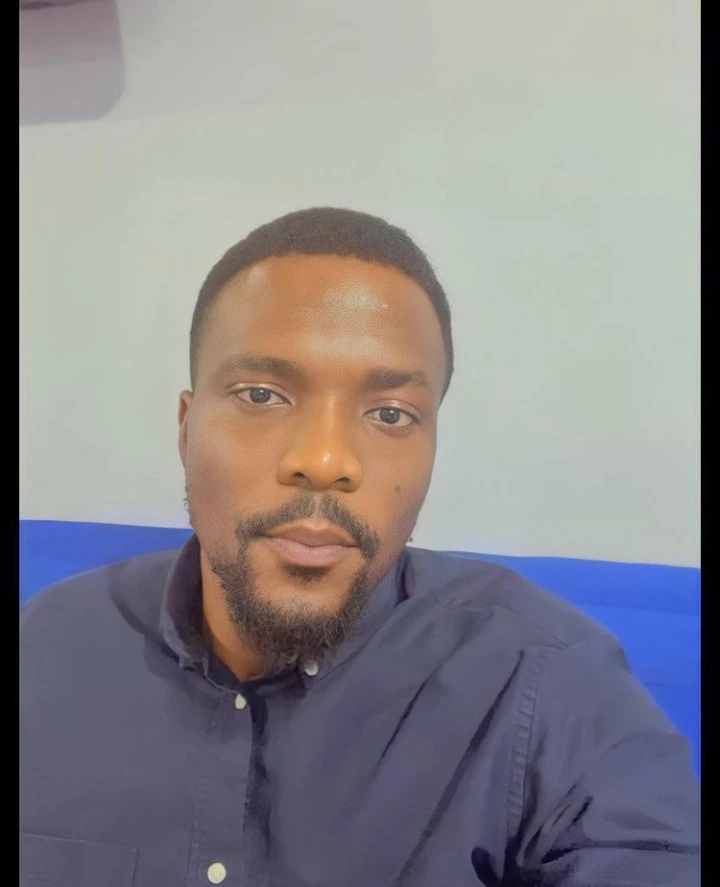 This new discovery that was shared by Kolamide caused a serious explosion on social media as many people were reacting to the nail being used in place of a toothpick. Some were asking, what is the nail going to be used for while some jokingly said that, since wooden toothpicks breaks easily, they had to put a reusable toothpick. Some went as far as saying that, the nail is to open a new hole in their belt if they finish eating the food from the fast food vendor.
Below is how some people reacted to Kolamide's post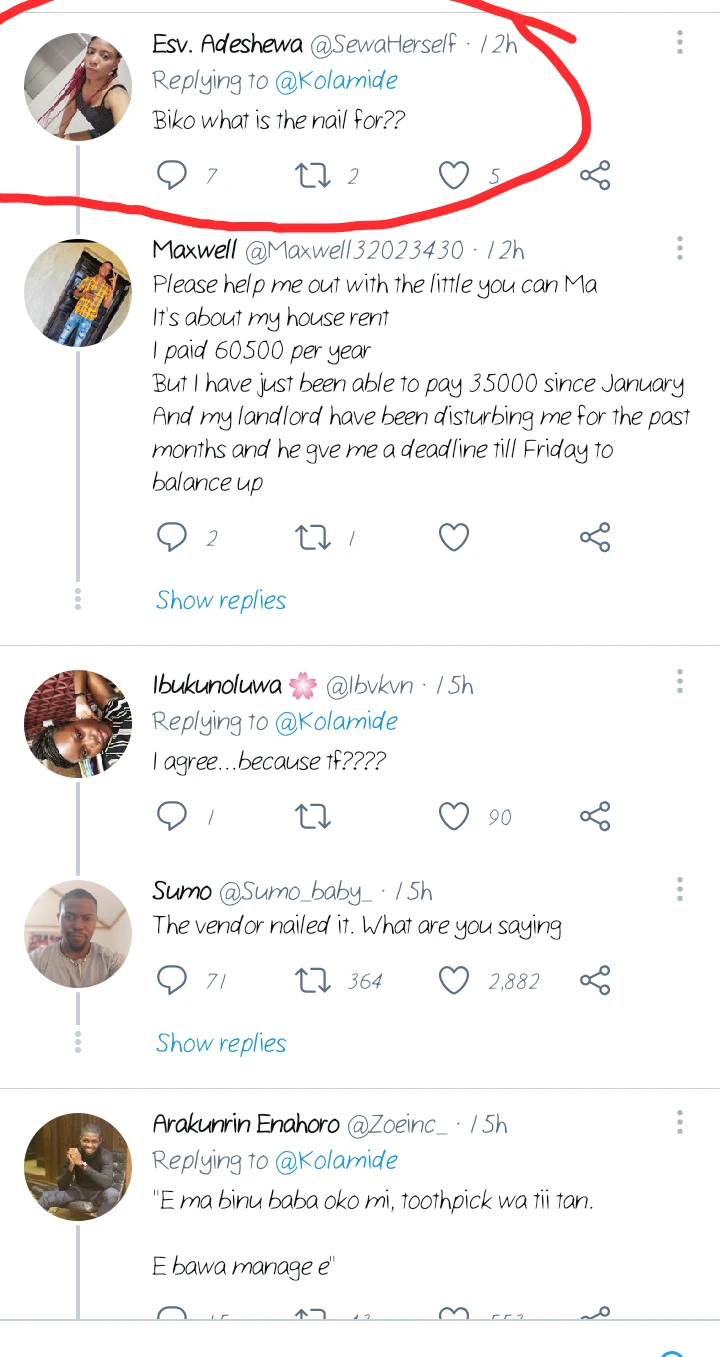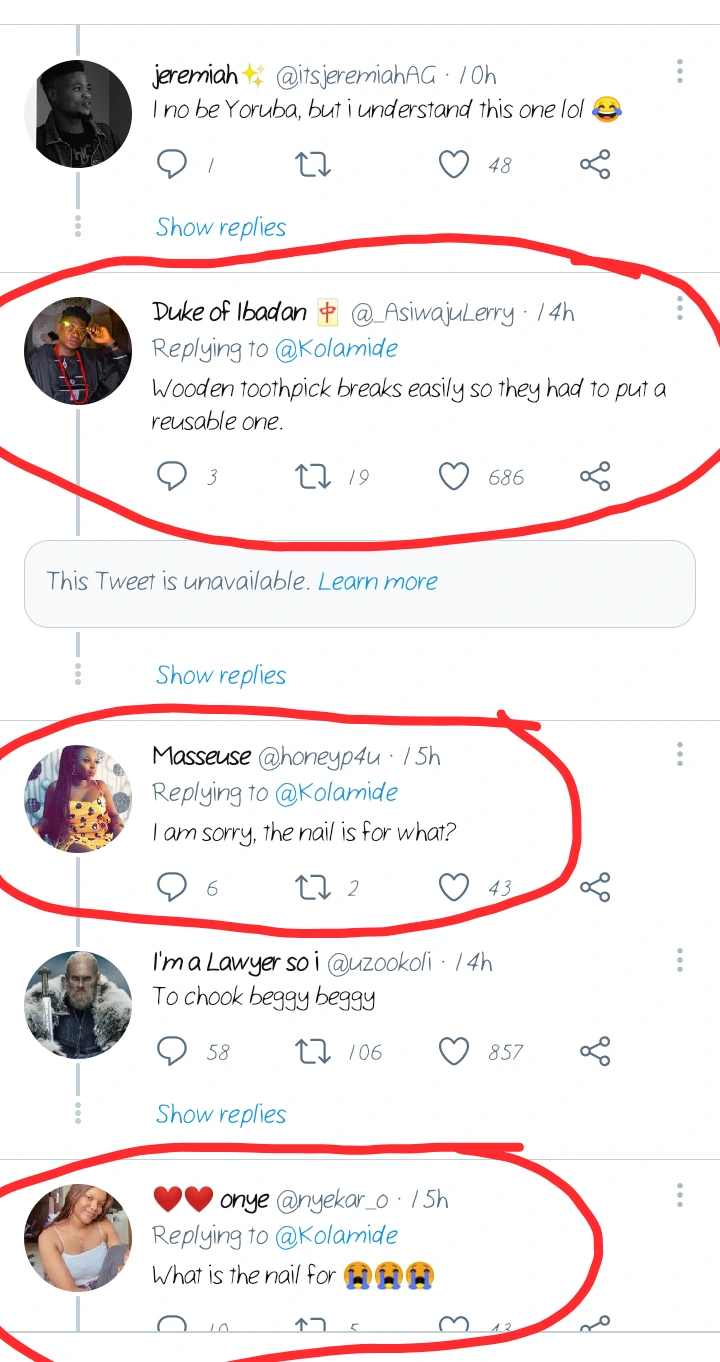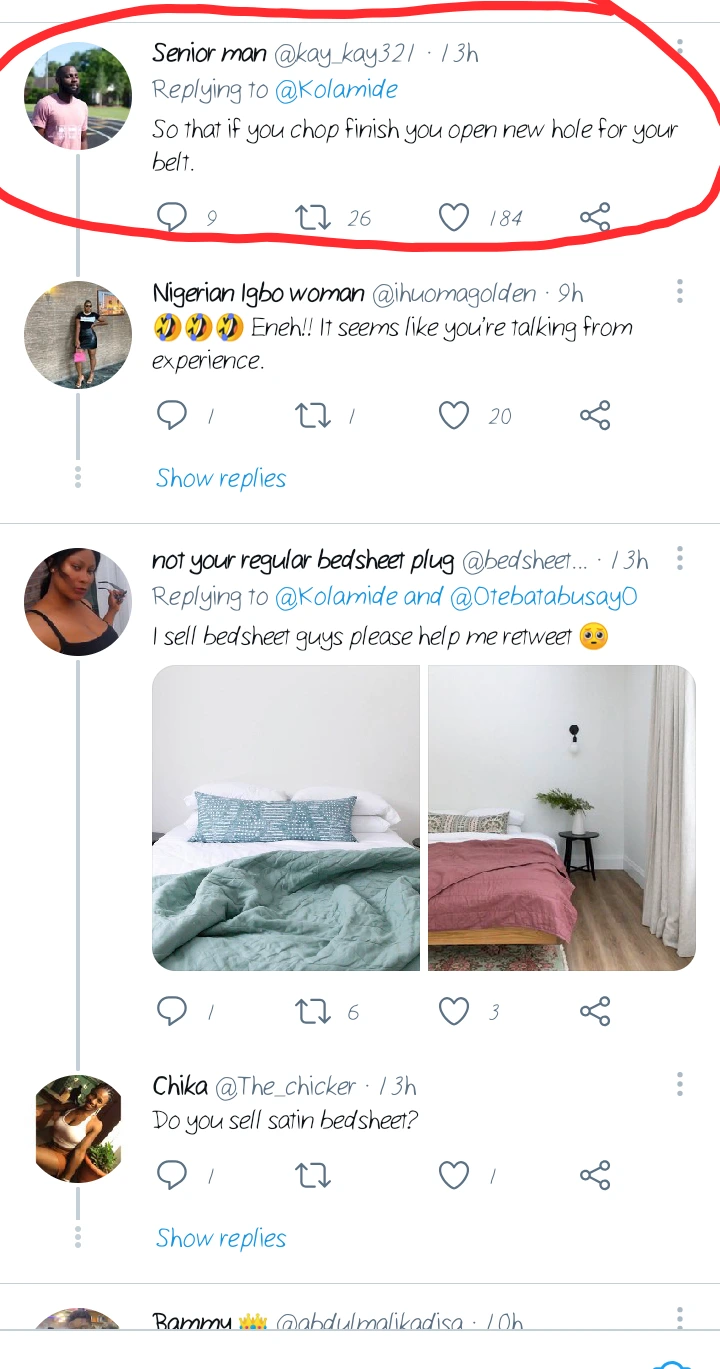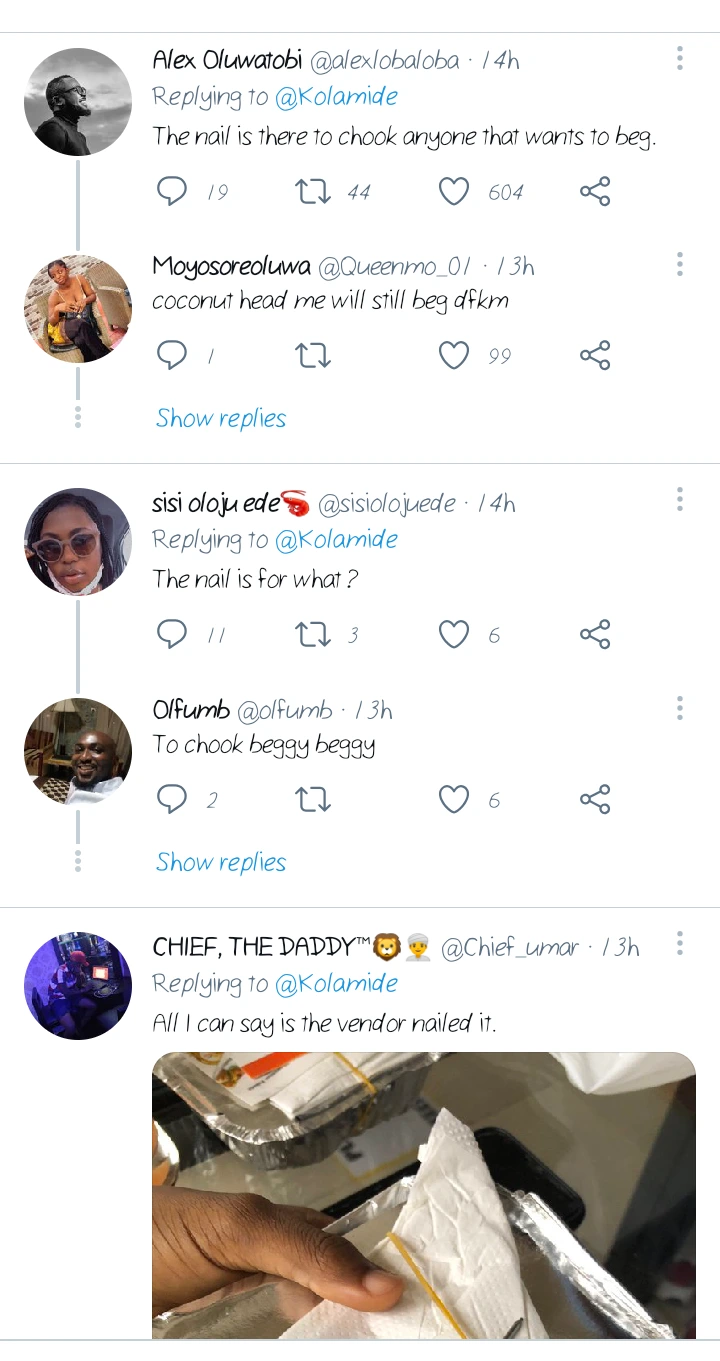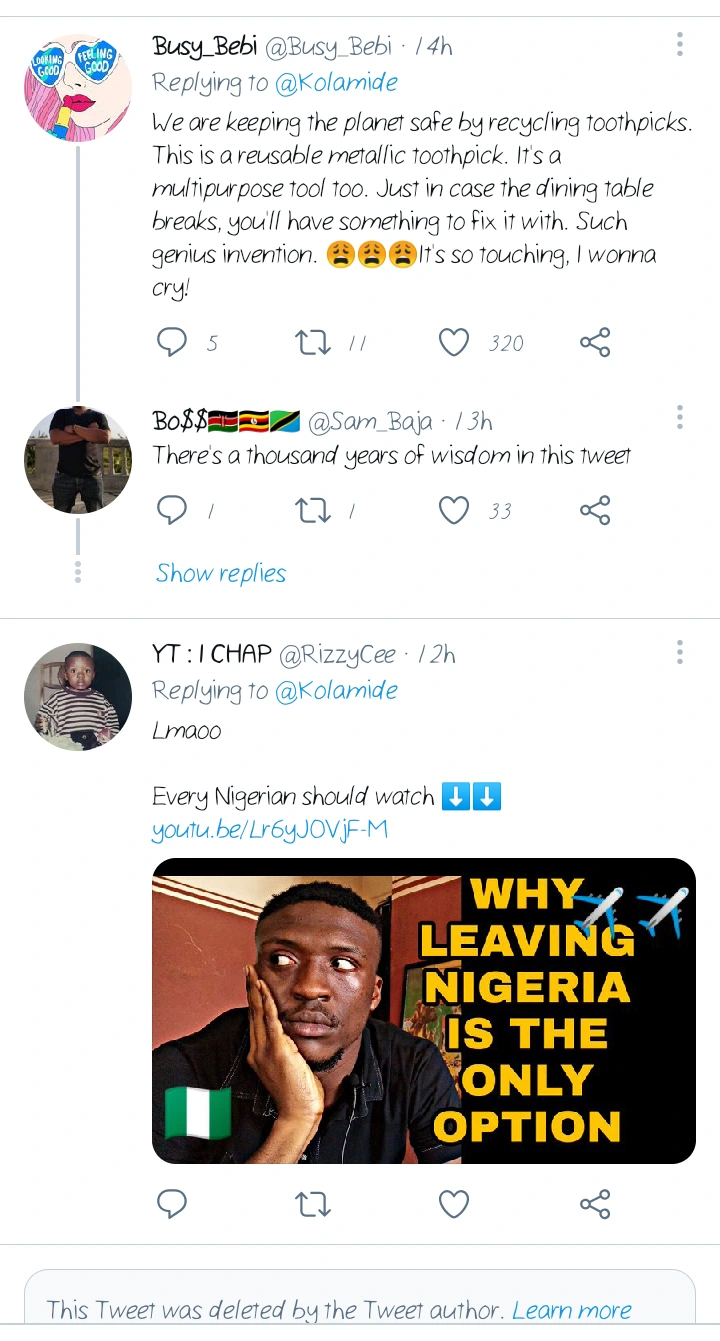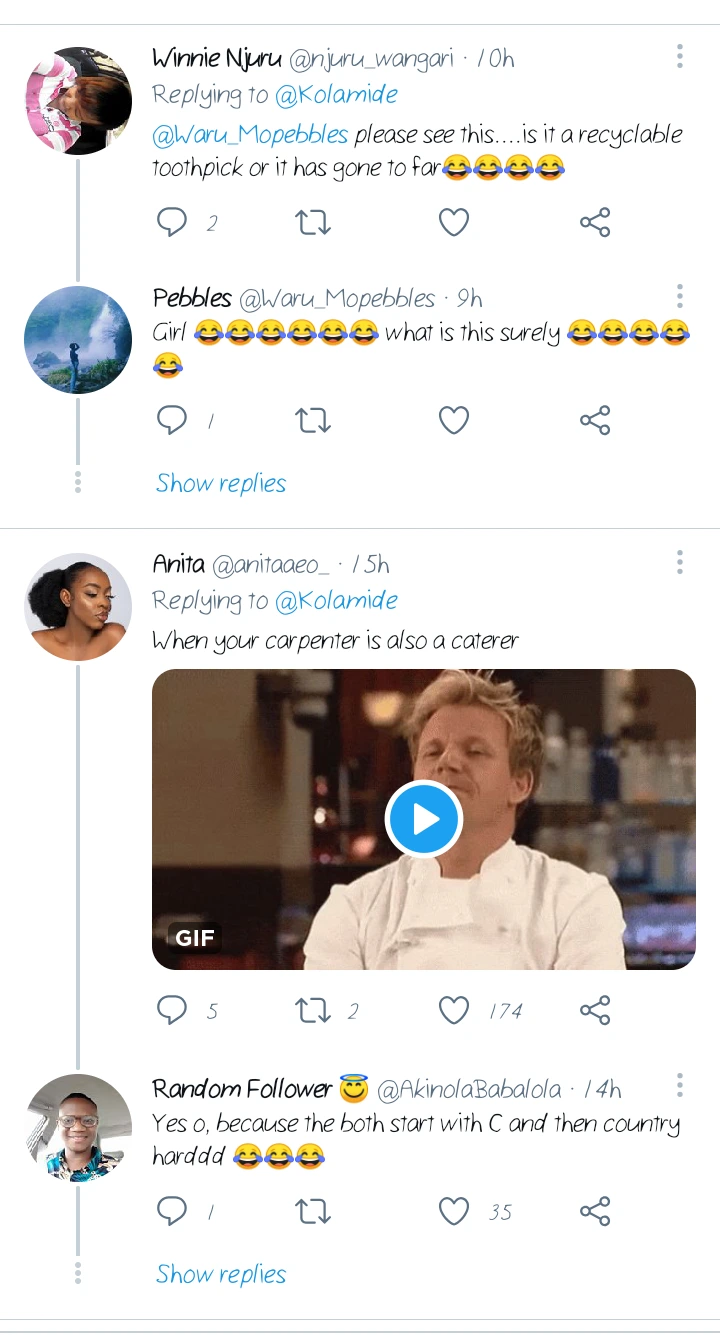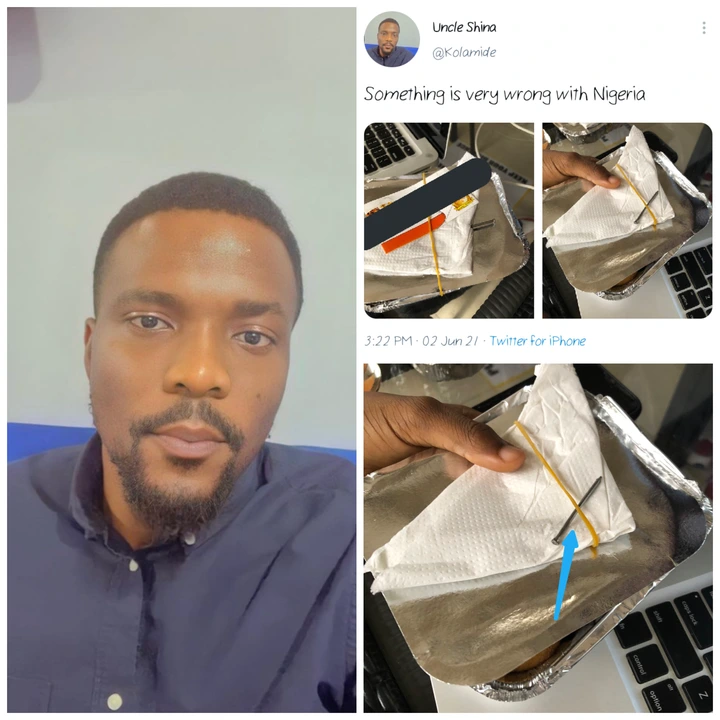 What do you think is the main reason for the fast food vendor to put a nail instead of a toothpick for Kolamide or is it just a problem of bad economy?
Share your thoughts and opinions!!